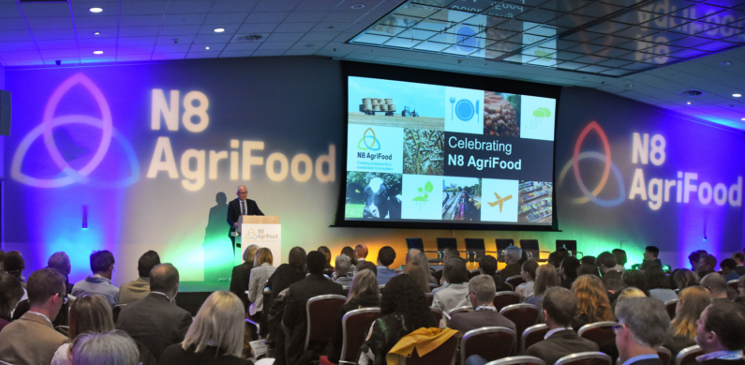 Professor Katherine Denby, Academic Director of the N8 AgriFood Resilience Programme reflects on this year's international N8 Agrifood conference.
Attracting an international audience from academia, industry, government and beyond, this year's N8 Agrifood Conference in York in the last week of October celebrated the achievements of the N8 AgriFood programme and also debated some of the most pressing challenges facing food systems resilience and sustainability.
The conference featured 11 sessions with speakers from Defra, Nestle UK, Oxfam, Natural England, the Fairtrade Foundation, Which?, CafeDirect, Sustainable Food Cities, Cranfield Institute; Scottish Agronomy, Akha Ama Coffee, Lettus Grow, Food Foundation, Food Domain, Leeds City Council, Future Food Solutions, APS Group, Applied Group/OPTIfarm and Wrap Global. There were also fantastic contributions from our keynote speakers, Jonathan Brookes – Head of AgriFood Trade and Markets Division at the OECD, Cathryn Higgs – Head of Food Policy at the Co-op and Phil Hambling – Head of Food and Farming at the NFU.
In reflecting on this year's conference four key words sprang to mind.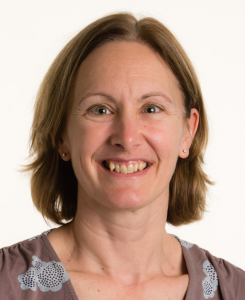 The first is inclusive; I'm was really impressed with the variety of people from different backgrounds with different skills and different interests that we managed to bring together. One person said to me, and this is a feeling we wanted to engender, that at the conference they felt like everyone belonged. With the size of the challenges we have facing our food system that is critical – we need everyone to belong and that sense of everyone having a part to play is essential.
"The second is commitment. We are all here and all committed, there is so much passion and energy to affect change and do it. We don't underestimate the size of the challenges we face, but I really feel we have this collective commitment. Collaboration is really at the heart of N8 AgriFood so we really genuinely are in it together and are here to work with everyone to bring about change in our food system.
"The conference was also inspirational. I've was really impressed by the ideas, the novel, innovative things people are developing and using already and I feel not just inspired, but hopeful. There are lots of solutions out there – there's still lots to do to implement those solutions and find new solutions – but we are not in a hopeless situation. It really was inspiring listening to all the different projects that are underway and the ideas people have.
"And finally action. We have a unique opportunity to change and transform our food system. We have that commitment and N8 AgriFood has built an incredible range of partnerships with different actors in the food system. We have initiated numerous and an incredible range of pump priming projects that are starting new collaborations across N8 institutions and with external stakeholders, so we have this really strong platform that we can take forward, and I'm really excited about what we can do in the next phase of N8 AgriFood."