Established Researchers
The N8 Research Culture and Environment Group identified established 'mid-career' researchers who as a group whose needs and problems are often forgotten.
These researchers are a broad and diverse set of people with correspondingly diverse needs. They are at a point where they have established themselves as independent researchers and have delivered significant research outputs. They are bringing in grant funding and undertaking peer review for funders and journals.
But they also face complex and systemic challenges in the workplace, which they must navigate while also finding the time and energy for responsibilities and pursuits beyond work. Many of the support structures that were there earlier in their career have fallen away.
Information about the consultation with researchers in this career stage and actions being taken are:
Workshop report (download below)
Blog post (pending)
Action plan (pending)
Downloads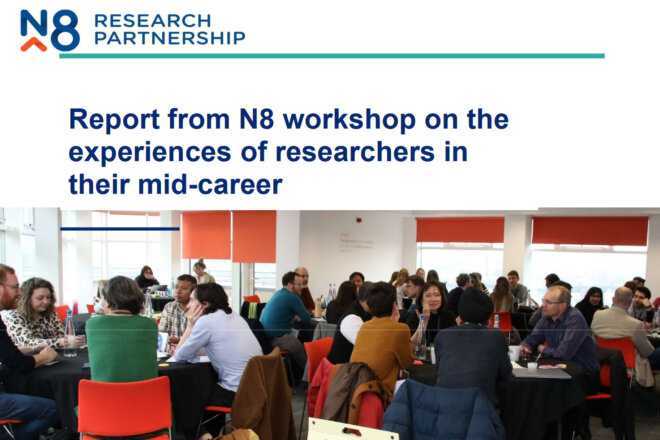 File name:

WEB-VERSION_MCR-Report.pdf

File size:

2.02 MB