Co-Production – Knowledge that Matters
The N8 Research Partnership launched a study funded by the Economic and Social Research Council (ESRC) to explore new models of co-production.
Supporting closer working between academics and research users to co-produce knowledge has the potential to develop new insights to the 'big questions' in society, for example climate variability and caring for ageing communities. The project was led by a team based at the University of Sheffield and a report has now been published highlighting the main findings.
Overview
The scope and scale of contemporary societal issues – the 'grand challenges' – are widely perceived as becoming ever more complicated, whether in relation to the implications of climate variability, caring and support for ageing and vulnerable communities or the economic recession and growth.
Closer working between academics and research users – co-production – is one approach to develop and apply new knowledge and insights to address big societal challenges. It also has the potential to change the way social sciences research is conducted and applied.
Focus
This project focused on how to develop new models of 'co-production' to change the way social science research is framed and undertaken, and in turn how such knowledge can have greater impact on policy-making, service delivery and economic competitiveness. Given the open, experimental nature of co-produced research, an important focus of the project was to ensure rigour and quality alongside relevance.
Programme overview
All stages of the project were undertaken in close conjunction with non-academic research users.
The project investigated:
What constitutes co-production and what distinguishes it from other forms of research
What makes co-production effective
What are the benefits and barriers of co-production
How quality and rigour can be ensured in co-production research
If there are differences in perception between academics and non-academics regarding what constitutes effective co-production
If research can be both critical and practical
What is required to facilitate effective co-production
The key components of the project were:
A Report identifying the opportunities and challenges associated with the application of co-production approaches for users and academics.
A Workshop bringing together research users and leading academics working in the field of co-production.
Small scale experimental projects exploring new possibilities for the practice of co-production.
Pilot Projects
Five pilot projects were funded as part of the programme to explore and understand new possibilities for co-produced research.  These were:
Aligning local economic development and skill formation: a co-production approach to knowledge and knowledge exchange in the context of devolution (Lead: Ruth Lupton, University of Manchester).
Street triage, mental health and policing in North Yorkshire (Lead: Martin Webber, University of York).
Lost and Found in translation: the role of intermediaries in the translation of research (Lead: Sam Slatcher, University of Durham).
Building capacity and reflexive learning for urban co-production: a scoping study for a 'Leeds co-production lab' (Lead: Paul Chatterton, University of Leeds).
Modelling alternative 'impact': lessons from a community theatre research project (Lead: Rachel Pain, University of Durham).
Findings and Report
The final report was officially launched on 4th May 2016 at the University of Sheffield. More information is available in the video below:
The findings demonstrate how co-production challenges the appropriateness of conventional constructions of the boundaries and nature of what is considered 'research'. By thinking of research as part of a broader knowledge ecosystem the report argues that the depth and extent of intellectual and practical insights would be significantly enriched. Similarly, the findings explore the ways in which co-production challenges current notions of research impact.
Co-production represents a qualitatively different form of research, and therefore the frameworks and criteria required to assess effectively the merits of such proposals, need to be qualitatively different too. The report therefore provides a framework to assist in the process of distinguishing between research which necessarily embraces flexibility as essential to high quality co-produced research, and that which is just poorly conceived.
Sir Alan Langlands, the former Chair of the N8 Research Partnership and Vice-Chancellor of the University of Leeds, suggests in his report foreword: "The recommendations challenge conventional thinking in universities, but the N8 Research Partnership recognises that innovation and change will be necessary if the latent energy and creativity of the research community is to be harnessed to best effect."
Contact
Professor Heather Campbell, Professor of Town and Regional Planning, University of Sheffield
Dr Dave Vanderhoven, Research Associate, University of Sheffield
Documents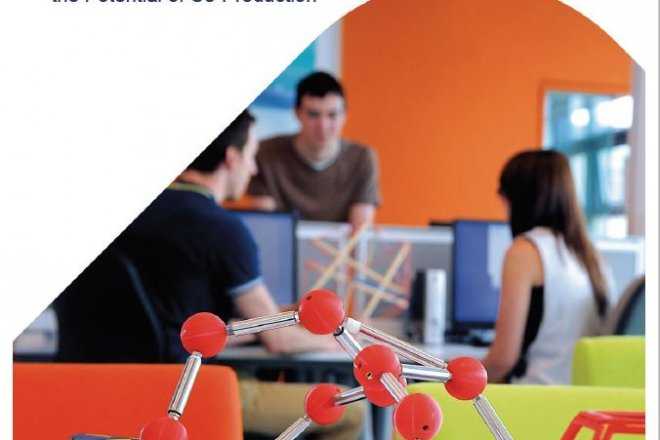 File name:

Final-Report-Co-Production-2016-01-20.pdf

File size:

1.74 MB