Child of the North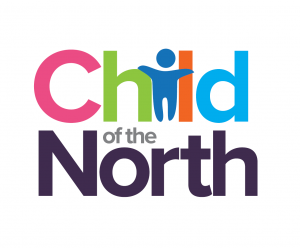 Developing a platform for collaboration, high-quality research and policy engagement that will improve the lives of children living in the North of England in a post-pandemic age.
The universities that make up the N8 Research Partnership, and the North more broadly, is home to a wealth of expertise, innovative initiatives and collaborations, and cutting edge infrastructure to support research about children and childhood.
The Child of the North initiative seeks to build on these for the benefit of children growing up in the region and beyond. This includes by connecting to policy makers and stakeholders to encourage the uptake of evidence into policy by government and other organisations.
Working in Partnership
By acting together with regional partners – including the Northern Health Science Alliance (NHSA) – Child of the North aims to act as a new focal point for the harnessing of research evidence to achieve transformative impact for children living in the North and beyond. It will also seek to add value to the nationally and internationally significant initiatives and collaborations in this area that already exist within the region.
Building on these collective strengths will help us to gain better traction in addressing complex and deep-rooted issues affecting children. It will also help to champion the rich and distinctive features of a northern childhood.
Co-production with children, practitioners and policy makers will be a core element of Child of the North. This will build on existing N8 strengths in engaging children and young people in participatory science, co-design and co-creation of research, and crowd-sourcing data collection.
Recovery after COVID-19
The current COVID-19 pandemic has created or exacerbated a number of challenges and inequalities facing children which have both short- and long-term consequences.
The impacts on mental and physical health, education, the uneven effects on disadvantaged children and those from ethnic minority backgrounds, and the longer term threat to social mobility, have led some to talk about the possibility of the pandemic creating a 'lost generation'.
Many of these impacts have been felt disproportionately across the North of England. There is a pressing need to act to mitigate them, but also to use this period of upheaval to drive change that will improve the lives of children in the North and prepare them with the skills they need to thrive in the 21st century.
The N8 Research Partnership has significant capacity to help address these challenges and seize the opportunities. This includes world-leading researchers in child wellbeing, physical and mental health, data and social science, the arts and humanities, as well as influential and innovative research infrastructure, and a track record of research impact.
Our new report, The Child of the North: Building a fairer future after COVID-19, produced jointly with the NHSA, outlines how the pandemic has exacerbated existing inequalities for children in the North. It also argues for a child-first, place-based recovery plan to enable our children to fulfil their potential.
Contact Us
Stephen Parkinson, Research Partnership Manager