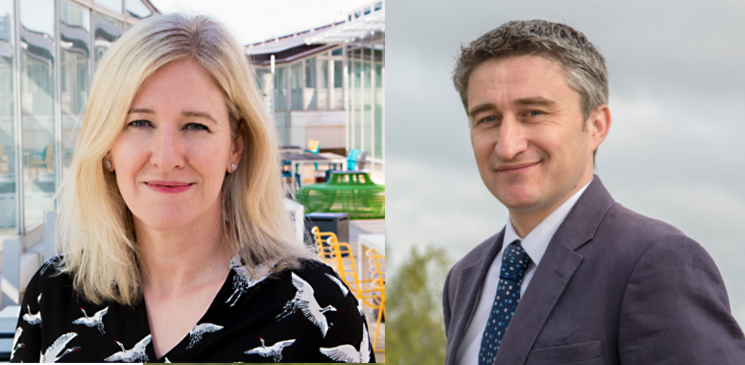 The NFU's Head of Food and Farming  is among the keynote speakers at this year' s N8 AgriFood International Conference 2019, at the University of York.
N8 AgriFood aims to influence change upon the future of the food system through a unique collaborative approach encouraging contribution beyond academia to include all those involved from food production, its supply and consumption. This conference, attracting experts from around the world will result in an unprecedented exchange of ideas, the forging of new partnerships, as well as showcasing and celebrating innovation across the agri-food sector.
Phil Hambling, Head of Food and Farming at NFU, who is among the keynote speakers at the conference, said: "We are in a critical time of food and agricultural policy when full accountability for these areas is about to land back into the lap of Government. We must create and drive a shared and long term vision for food and agriculture and make sure that our ambitions on trade, standards, environment and social policy all join up. Moments like the N8 Agrifood conference give us a great opportunity to navigate this vital, complex and multi-disciplinary area.
 "We have a moral imperative to consider our role in global food production as well as our global impact. Here at home, our agriculture is some of the most efficient in the world but we produce only 60 per cent of our own food"
 "The NFU has set out a vision for productive agriculture to attain Net Zero climate impact by 2040 but we must not achieve this through exporting our own production to other countries in the world that do not have the same sustainability ambitions we do. Moreover, we must hold onto our leadership in food affordability, safety and ethical standards in order to retain the food values that the union flag represents to customers today."
He will be joined by Cathryn Higgs, Head of Food Policy  at Co-op, who will be sharing an overview of Co-op's Future of Food 2030 plan and focusing on what this means for growers and producers in developing countries. She said: "Conferences like this are critical to bring together the actors from across the food system, that have a critical part to play in driving the change required for us to make a difference and avoid the worst effects of climate change on the planet and the people and animals that depend on it. 
 "The environmental consequences of climate change are becoming well known, but what is less understood is the impact on the most vulnerable in society and what this means for human rights across the globe."
The two-day conference features 11 sessions with speakers from Defra, Nestle UK, Oxfam, Natural England, the Fairtrade Foundation, Which?, CafeDirect, Sustainable Food Cities, Cranfield Institute; Scottish Agronomy, Akha Ama Coffee, Lettus Grow, Food Foundation, Food Domain, Leeds City Council, Future Food Solutions, APS Group, Applied Group/OPTIfarm and Wrap Global.
Full conference details can be found here: https://www.n8agrifoodconference.com/