AgriFood
Demand for food, water and energy is rising.
By 2050 we will need to increase agricultural production by 60%, whilst at the same time addressing the challenges of the global climate crisis, reducing energy-use and emissions, improving resource efficiency, and addressing malnutrition in all its forms.
Global food security exists when people have physical, social and economic access to sufficient safe and nutritious food to maintain active, healthy lives.  In addition, achieving food security globally must also promote sustainable development.
Addressing the Challenge
The N8 AgriFood Programme is a world-leading research and innovation cluster tackling the global challenges of:
sustainable food production;
resilient supply chains and improving nutrition; and
public health.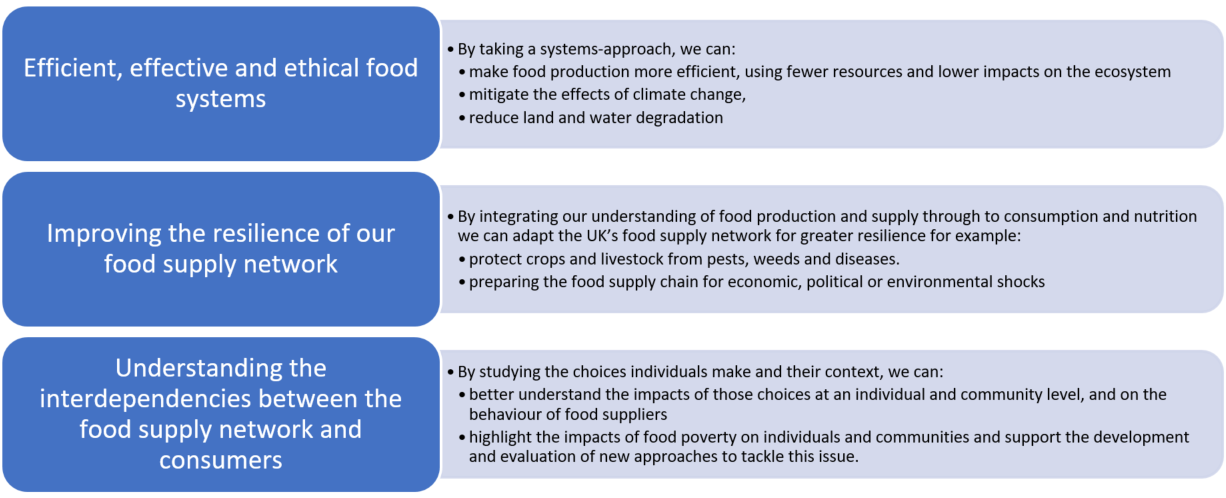 Outcomes
N8 AgriFood has initiated around 150 collaborative projects exploring food security locally, nationally, and internationally and with collaborators from industry in the UK and globally.
N8 has relationships in China, the US, and South America and is leading on global projects such as the Global Burden of Animal Disease programme.
Research at N8 universities has informed policy for the UK government as well as internationally, and N8 researchers have worked with major corporations to develop future food strategies.
N8 AgriFood is also supporting skills and development through food-systems training and skills for graduate students across the North of England and internationally in Ghana with partners.
Work with us
To get involved, visit www.n8agrifood.ac.uk