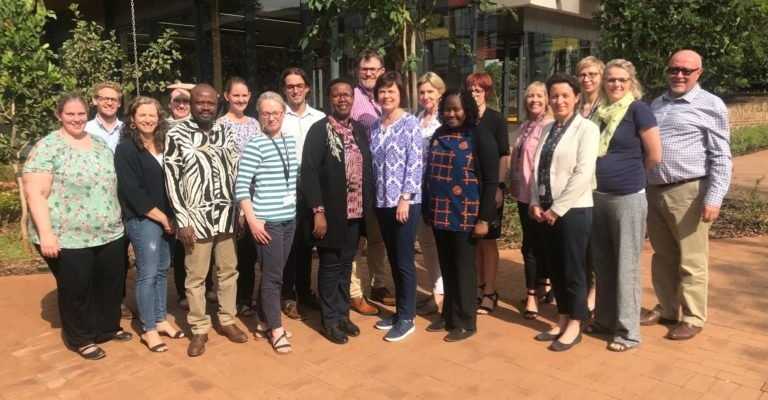 Last month, it was announced that the Food Systems Research Network for Africa project was selected as one of four projects funded by UK Research and Innovation and African Research Universities Alliance, through a partnership effort aimed at tackling global challenges of disease, poverty, climate change, and food insecurity.
The three-year programme will utilise interdisciplinary research to develop a new understanding of the African food system, tackling food insecurity and malnutrition from the ground up. It will operate in six sub-Saharan African countries, namely Ghana, Kenya, Malawi, South Africa, Tanzania and Zambia.
FSNet-Africa is a £2 million project being led by the University of Pretoria in partnership with the University of Leeds and the Food, Agriculture and Natural Resources Policy Analysis Network . It's now over a year since N8 researchers travelled to Ghana as part of an international delegation hoping to boost collaboration and funding opportunities with African universities, and the announcement of the UKRI and ARUA funding is testament to the positive relationships formed on that trip.
The University of Leeds led a delegation of N8 representatives travelling to Accra, to meet ARUA, the collaboration body for Africa's leading universities and responsible for expanding and enhancing the quality of research across the continent.
The visit brought together 16 universities from across Ghana, Nigeria, Tanzania, Kenya, South Africa, Senegal, Rwanda, Uganda and Ethiopia. The ARUA partnership responds to calls for African universities to work together to solve the region's development challenges.
As a result of the partnership between ARUA and UKRI, 13 centres of excellence have been established to address areas of the United Nations' Sustainable Development Goals – a collection of 17 global goals set to eradicate poverty and promote peace and prosperity around the world.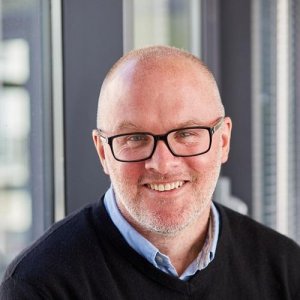 Professor Stuart Taberner, Dean for Interdisciplinary Research at the University of Leeds, led the N8 mission. He said: "The whole thrust was for people from a wide range of disciplines to collide, talk, make friends and look at global challenges.
"Around 100 people came together for two days of really intensive discussions. We clustered people by interests using a 'collaboration' wall where people wrote up what their interest is and then we just got on with it – discussing those topics and then designing potential research projects that might come out of it. It was really successful, lots of great outcomes that we are following up now around those projects and potential collaborations."
ARUA was set up by its Secretary General, Professor Ernest Aryeetey, former Vice-Chancellor at the University of Ghana and a Senior Fellow and Director of the Africa Growth Initiative at the Brookings Institution, Washington, D.C.
At the forefront of African research and science, his vision is to grow, promote and improve this African sector and establish Africa as a key partner in international research. Prof Taberner himself used to work at UKRI, helping to run the Global Challenges Research Fund programme. UKRI invested £20m to work with ARUA and part of that money has been to help set up the centres of excellence, and fund their operations. There is also up to £8m for research projects and the conference last year was to decide and scope bids for the funding that FSNet-Africa subsequently received.
The N8 Research Partnership is the only group working with ARUA and this was the first time they have engaged with a collection of UK universities on a research level. Many UK universities have relationships with individual ARUA counterparts through different projects, but this was the first time where there has been a collective effort on both sides to bring the two organisations together.
Prof Taberner, said: "By the end of the two days people were talking quite happily about the ARUA/N8 partnership. It has become seen as something concrete that will be sustained and that we will also invest in and not just a one-off event.
"For me personally, having worked on GCRF at UK Research and Innovation, it was great to see that the focus has been on equal partnerships. There was little difference between us and often the African researchers were leading the conversation, making the interventions and telling us how it really is. You can't really address any of those global challenges without that kind of buy-in from global partners. As we have seen, the days when we could go in and cure disease and solve problems doesn't work, so you need to work very collaboratively with people who can actually say what the real issues are.
"And it matters in terms of Africa as well – not just seeing them as recipients of aid, but as people who can bring scientific excellence to the table. There are all sorts of statistics on population growth and where Africa will be in 20 years' time, what proportion of the world's economy it will be and so on. When we talk about science collaborations we talk about North America, Canada, Japan, China, India, but increasingly Africa will be a place where we need to collaborate, as well in terms of science and research.
"We're committed to working together around big issues like water, migration, identity, climate change, but also to create visiting fellowships. We want to exchange research managers, not just researchers – the systems support people that are really important in making this all happen properly and which facilitate easier working with other institutions. There are a number of senior academics there who can take things forward in their own institutions and make sure that it gets the profile it needs as well.
"Scientific excellence is to be found everywhere and it's what unites us. Together, we can confront global challenges with our partners in Africa to a high level. The impact of Covid-19 has of course shown the importance of such collaboration.
"African universities are increasingly showcasing their skills at designing lo-tech solutions to global challenges, because of course they are in a resource-restrained environment. Some of our people are suggesting we do more of that instead of always going for the multi-million pound solutions, so designing technological solutions that are much cheaper and efficient.
"Clearly ARUA is an infant organisation, but the difference here is that it's multi-institution partnership, rather than a single university partnering with a single university. The funding for FSNet-Africa is evidence of the importance of nurturing these new partnerships in order to develop ground-breaking research that will have a global impact."
FSNet-Africa seeks to build capacity and long-term sustainability in its sub-Saharan partner countries through mentorship of early career researchers.
Successful applicants will receive dual mentorship from the University of Leeds and one of ten academic institutions in the six focal countries, a list which includes the University of Pretoria. Through structured two-year fellowships, researchers will co-design projects that yield climate-smart, nutrition-sensitive and poverty-reducing solutions.
Fellowship projects can range across an interdisciplinary spectrum, targeting areas from farming and productivity to trade, distribution and marketing, food storage, safety, nutrition and more.