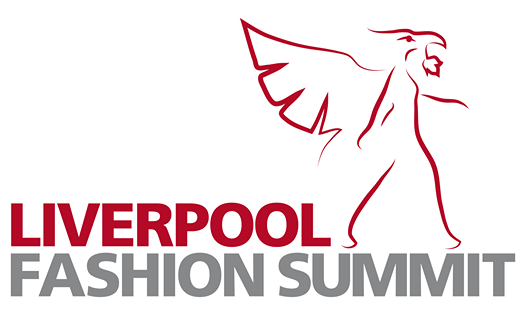 Ahead of the Liverpool Fashion Summit, Oliver Kennedy explains what the event will hold and why it's a vital event for all those interested in the business of fashion.
By Oliver Kennedy – Co-founder of the Liverpool Fashion Summit.
Liverpool Fashion Summit, running from 9-11 September, is a student-led event – the largest of its kind. Its mission is simple: bring together the brightest minds in fashion to tackle the complex issues of modern slavery, the circular economy, and sustainability. Business leaders, students, and leading academics will align to raise awareness and promote best practice, learn from each other, and inspire future generations.
Originally part of the Fashion Revolution week, the event was postponed earlier this year due to COVID-19. and was instead turned into a virtual event.
Across three days of talks, workshops and a digital marketplace, we will discuss some of the most pressing issues in the industry today with fashion insiders, consultants and academics. But the day is not just about talking – it's also about action. Each day has a different theme:
Wednesday 9th September – Modern slavery
Thursday 10th September – Circular Economy
Friday 11th September – Sustainability
On each morning, we will release interviews with selected speakers and businesses who will provide us with an insight into their business, their journey into fashion, and their vision for the industry over the next decade. We will be discussing why the issues need to be addressed now, not in two years' time, and how we can all play our part to make that happen.
Lunchtime is something a little different… want to learn how to change your lifestyle and reduce your impact? Take part in upcycling workshops to learn how to give a second chance to your clothes, and join us for #secondhandseptember at the Liverpool Fashion Summit.
Lastly, we will conclude each day with a roundtable discussion, where we will be joined by the leading lights of the progressive fashion movement, including Oxfam; Dr Amy Benstead from the University of Manchester; Make Thread; Freedom Row; Dr Helen Goworek from Durham University Business School; David Connor and Stephen Sykes from 2030hub; Reins Clothing; MiApparel; Kerry Bannigan from Conscious Fashion Campaign, and many more.
We will also be hosting a Sustainable Development Fund offering £500 to two projects which promote sustainability in the region. It will be open to small businesses and students of the universities of the funding partnerships, where the initiative has taken place before the 31st of December 2020.
According to The Business of Fashion, 2019 was the year for sustainability in fashion. Firms moved towards more sustainable models to reduce their environmental impact, and media attention brought consumers closer to issues happening just miles away, raising awareness of the issues in our consumption behaviours, and yet, fashion profits keep rising.
Liverpool is at the centre of the debate. The city has one of the leading high streets in the UK, right behind London, Manchester and Birmingham, and now, we would like Liverpool to lead the promotion of best practice, by inviting local companies and organisations to tackle the issue head-on.
From the beginning we have focused on collaboration – it must be 'us' over 'me'. Together, we can change the world, and we want to drive that change by gathering professionals and academics to inspire people like you to help change one of the world's most polluted industries, and clean up fashion for good. If you or someone you know would like to be involved then contact us now, or, stay up to date via our website.
If not us, then who?
Find out more at:
www.liverpoolfashionsummit.com
www.instagram.com/liverpool_fashion_summit