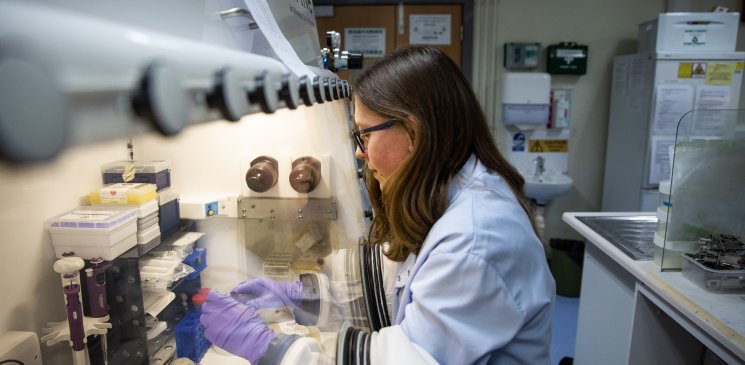 N8 universities have been awarded a share of £79 million to train the next generation of researchers to tackle major health problems facing people in the North of England and around the world.
The Discovery Medicine North (DiMeN) partnership builds on strong and longstanding collaborative links with five of the N8 partners, including the Universities of Sheffield, Newcastle, Liverpool and Leeds and York.
This new Medical Research Council (MRC) investment will provide novel research and training opportunities across healthcare priority areas, including infectious disease, antibiotic resistance, cancer, and diseases of aging.
The partnership will recruit 120 PhD students over the next three years, supporting talented scientists of the future and collaborative research projects across the North of England. Each University is providing generous matched-funding to enable this investment and the partnership will generate exciting opportunities to work with industry partners for patient benefit.
Professor Stephen Renshaw, Sir Arthur Hall Professor of Medicine at the University of Sheffield and Director of the MRC DiMeN Doctoral Training Programme, said: "The increased number of students coming to the partnership is a real indication of the strength of research and research training within DiMeN.
"We are privileged to have such strong research across the five institutions and to be able to tap into so much passion for postgraduate research training. This award will enable us to put more brilliant young scientists into some of the best laboratories in the world, making discoveries that will make a real impact on the understanding and treatment of disease."
Investment in doctoral training is a key component of UK Research and Innovation (UKRI) and the MRC's overarching vision to develop research talent and skills.
Professor Fiona Watt, Executive Chair, MRC, said: "Outstanding research is only possible when we invest in people to conduct that research. Our new awards are student-centred, setting out to increase the diversity of individuals pursuing research careers and providing opportunities for students to widen their horizons during and post-PhD."
The DiMeN partnership is one of 17 Doctoral Training Programme (DTP) awards across 34 UK Research Organisations for student intake from 2022 onwards. DTP awards have also been conferred to:
• Liverpool School of Tropical Medicine and Lancaster University
• Trials Methodology Research Partnership (University of Liverpool, Institute of Cancer Research, Newcastle University, Queen Mary University London, University College London, University of Aberdeen, University of Bangor, University of Birmingham, University of Cambridge, University of Glasgow, University of Leeds, University of Plymouth)
• University of Manchester
For more information about how MRC supports doctoral training, please visit the UKRI website:
https://www.ukri.org/news/mrc-announces-future-investment-in-doctoral-training/