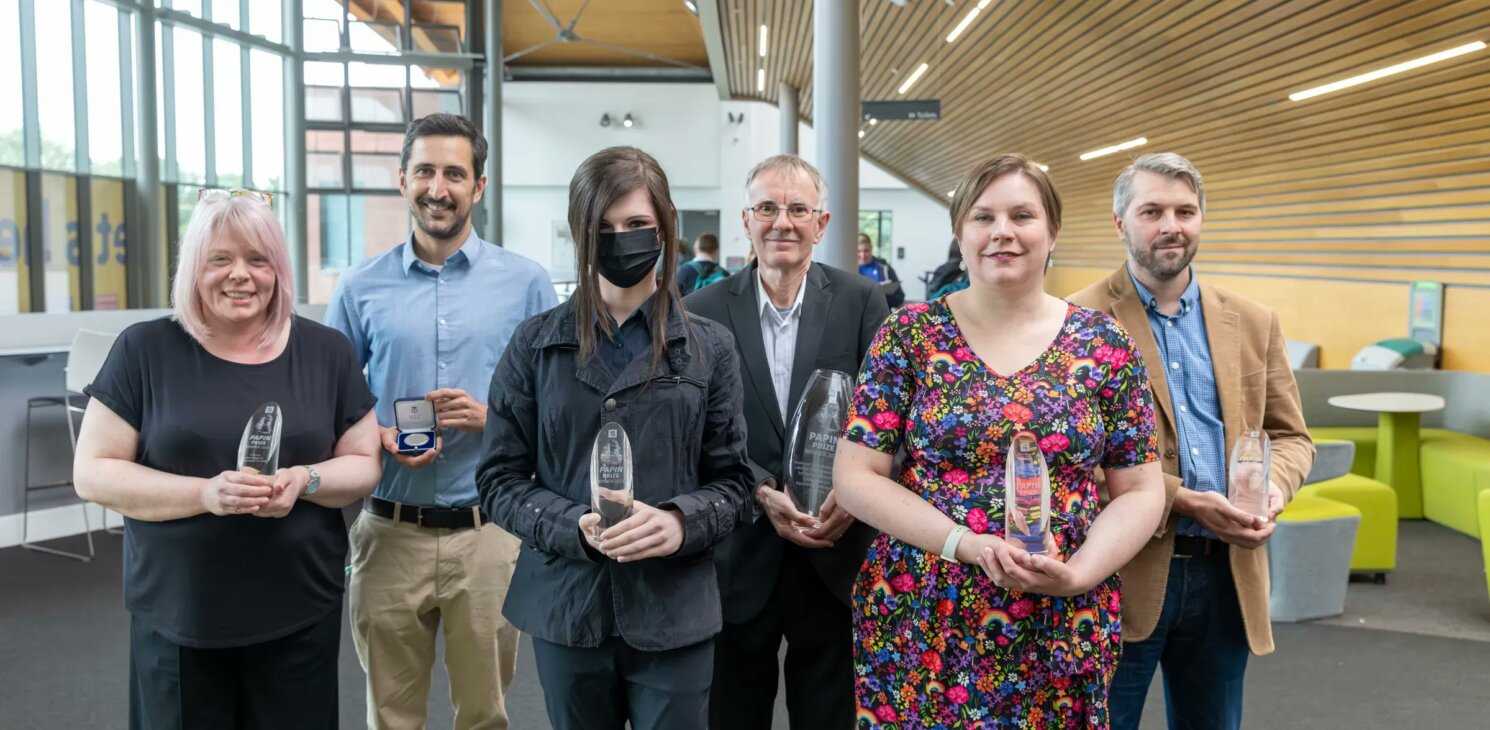 A trio of higher education and research technicians from three different N8 universities have been awarded Papin Prizes at this year's Higher Education Technicians Summit (HETS).
This year's biennial HETS took place on 4th July at the University of Warwick and was organised by Midlands Innovation and MI TALENT in partnership with the Technician Commitment and the Science Council. The event featured a keynote speech from Professor Sir Jonathan Van-Tam.
Three N8 technicians have been honoured with a prestigious award which recognises excellence at the only national event dedicated to celebrating the success and achievements of technical staff in higher education.
The winners from N8 universities were:
Geoffrey Nowell, Durham University
Awarded for Contribution to Research
Sylvia Whittle, University of Sheffield
Awarded in the Newcomer category
Alice Thomas, University of York
Awarded for Outreach/Community activities
In addition, 8 more N8 university technicians were shortlisted across the breadth of categories:
Contribution to Knowledge Exchange:
Catherine Hartley, University of Liverpool
Contribution to Teaching:
Michael Bayliss, University of Liverpool
Core Research Facility:
Stuart Micklethwaite, University of Leeds
Richard Collins, University of Manchester
Newcomer:
Niall Straughan, Newcastle University
Technical Team:
Green Chemistry Centre of Excellence (GCCE) Technical Team, University of York
University of Liverpool's Central Teaching Laboratory Technical Team
The Professor Lord Bhattacharyya Lifetime Achievement Award:
Anthony Wiese, University of Leeds
Sixty-two technicians across the UK were shortlisted for an acclaimed Papin Prize across ten categories, with a brand-new Knowledge Exchange prize introduced for the 2023 awards. From this shortlist, only eleven Papin Prizes were presented across a range of categories by Professor Christine Ennew OBE, Provost at the University of Warwick. For the first time, this year's event and the Papin Prizes were also sponsored by UK Research & Innovation (UKRI).
Dr. Annette Bramley, director of the N8 Research Partnership, said: "We're proud that the technical excellence within the N8 Research Partnership has been recognised in the Papin Prizes.
"Our member universities are making great contributions to innovation and research, and technicians are core to this success.  We're delighted that three of our colleagues have been recognised with these prestigious awards. Many congratulations to the winning technicians and to those who were shortlisted for these awards."