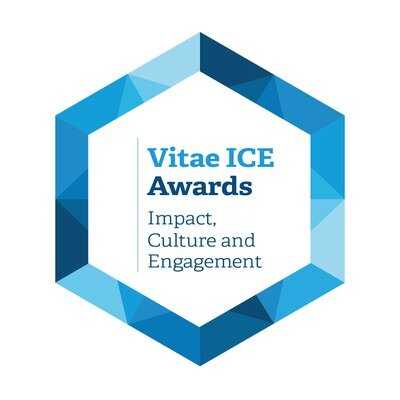 Researcher developers from across the N8 have been shortlisted in the inaugural Vitae Impact, Culture and Engagement (ICE) Awards.
Vitae is a globally leading non-profit programme, which supports the professional development of researchers experienced in working with institutions as they strive for research excellence, innovation and impact.
The new Vitae ICE Awards have been developed to celebrate and amplify the impactful and innovative work being done by the researcher development community.
Researcher developers carrying out outstanding work were nominated by their colleagues in the categories of Newcomer of the Year, Outstanding Contribution, Research Culture Impact through Researcher Development, and Innovative and Inclusive Practice.
Dr Annette Bramley, Director of the N8 Research Partnership, said: "Researcher developers across the N8 play a crucial role in ensuring that colleagues have the skills and training resources they need to carry out groundbreaking research.
"The fact that so many N8 researcher developers were nominated for the Vitae ICE Awards speaks to the supportive and inclusive research cultures they have fostered throughout the network of member universities."
The nominees include:
Outstanding Contribution award
Dr Saneeya Qureshi, Head of Researcher Development and Culture at University of Liverpool
Nominated by Dr Eva Caamano Gutierrez and Dr Annette Bramley, director of the N8 Research Partnership.
Dr Rebecca Hoyle, Researcher Developer (PGR) at University of Liverpool
Nominated by Claire Faichnie
Taryn Bell, Fellowship Coordinator at University of York
Nominated by Dr Karen Clegg
Dr Emma Spary, Head of Researcher Development and Culture at University of Leeds
Nominated by Prof Catherine Davies
Prof Hilary Ranson, Dean of Research Culture & Integrity at Liverpool School of Tropical Medicine
Nominated by Lorelei Silvester
Innovative and inclusive practice award
Dr Amy Smith, Researcher Development Officer at University of Manchester
Nominated by Dr Cathal Rogers for developing innovative approaches to equity for disabled postgraduate researchers at the University of Manchester, including designing a fully accessible and meaningful development resource with disabled PGRs to provide a one-stop shop of information on the researcher development programme and other support at the very start of their PhD career.
Prosper at University of Liverpool
Nominated by Dr Annette Bramley for developing a new model for postdoc career development, for rollout across the UK HE sector, which tackles barriers of access to professional development opportunities for postdocs.
Research culture impact through researcher development award
Researcher Development and Culture Team at University of Leeds
Nominated by Louise Woodcock and Dr Emma Spary for using development to help build collaborations and show that everyone has a role to play to drive cultural change. This includes implementing research culture cafes, providing facilitated safe spaces to hear what our current culture looked like and ideas for change, and hosting a research culture community of practice bringing people together to share ideas, problems and experiences, with findings feeding directly into the University's Research Culture strategy.
The University of Liverpool Researcher Development Team at University of Liverpool
Nominated by Dr Claire Wilson for significant contributions to improving research culture through a range of initiatives including designing and making freely available to the sector several impactful RD Concordat-related tools and resources that nurture, value and celebrate diversity and the empowerment of research talent.
The Vitae ICE Awards will take place on Monday 25 September during the Vitae International Researcher Development Conference Gala dinner, at the Revolution Manchester Gallery in the Science and Industry Museum.
For more information on the longlist and shortlist, visit here and here.