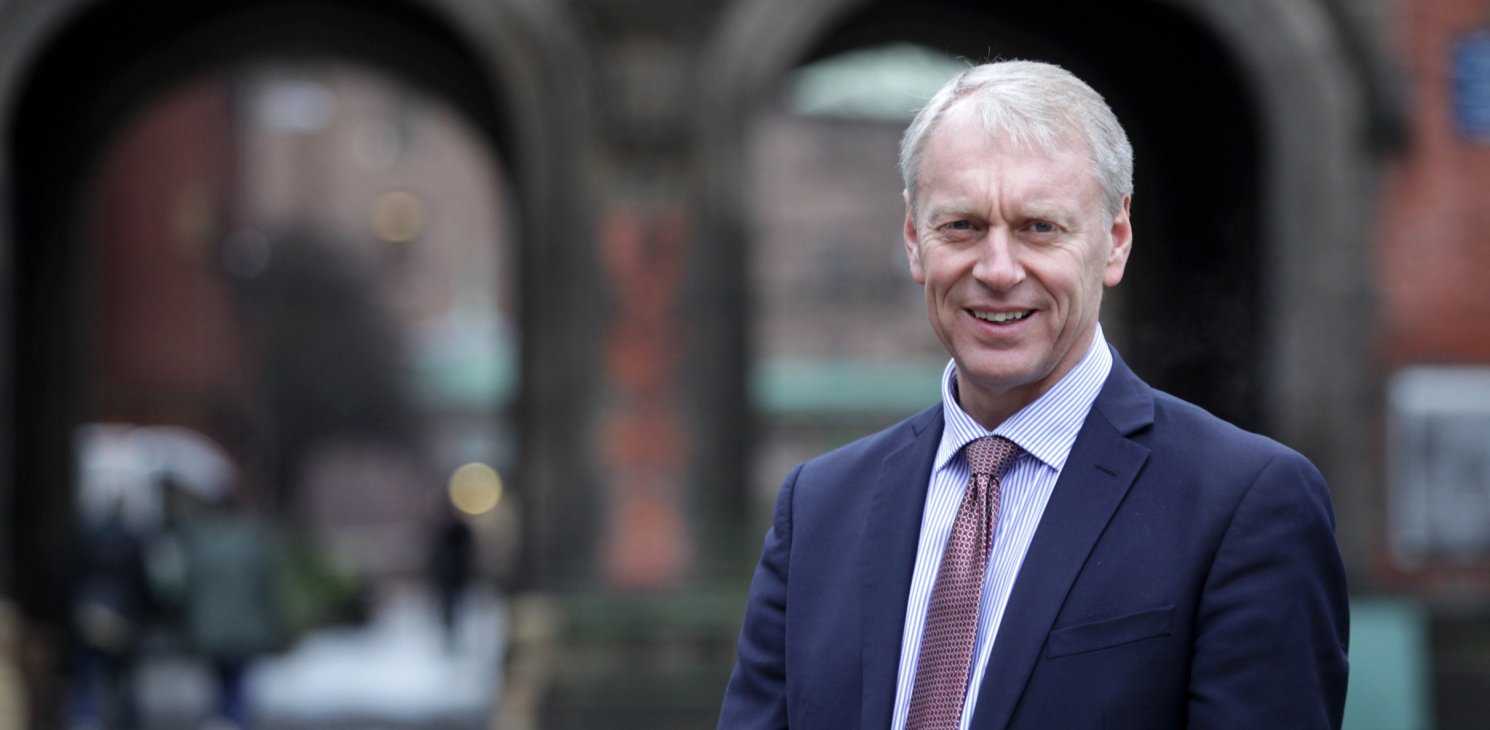 Professor Chris Day, Vice-Chancellor and President of Newcastle University, has been appointed chair of the N8 Research Partnership board of directors, replacing Professor Mark Smith, beginning his role from August 1st.
Professor Mark Smith will leave his role at Lancaster University later this year to become Vice-Chancellor at the University of Southampton and so will also leave his role as chair of N8, a position he has held since November 2018.
Professor Day's responsibilities as Chair include the oversight of strategic research collaborations with business and public sector research users, as the N8 continues to build innovation communities around the themes of Clean and Productive Businesses and Child of the North.
Professor Day will also ensure strategic engagement with Government officials, industry, research funders and other stakeholders, working closely with the Vice-Chancellors and Pro Vice-Chancellors of Research of the other N8 universities, as well as N8 Director, Dr Annette Bramley.
Professor Day said:
"I am delighted to take this role and continue the work of my predecessors and most recently Mark Smith.

"The strength of N8 lies in our excellence in collaboration, pooling our talent and expertise to help make a real difference to the lives and work of businesses and people in the North of England and beyond. Our research strengths and partnerships with business and industry are producing innovative thinking, creating new jobs and contributing to tackling the major issues of our time.

"It's an exciting time for N8 with recent decisions to widen our scope, following wide-ranging and in-depth consultation, and lend our capabilities to investigate Clean and Productive Businesses and Child of the North and look for areas where there is the greatest potential for added value through collaboration between partner universities and with stakeholders in the region.

"Together we aim to enhance our growing reputation in playing an increasingly vital role in ensuring that the power and influence that we eight universities have is developed and translated into lasting economic benefit.

"That means continuing to build on relationships with public and private sector organisations and with funders while forging new ones both within the N8 and beyond, here and overseas."
A consultant hepatologist with an international reputation in medical research, Professor Day is a Fellow of the Academy of Medical Sciences and its former Clinical Vice-President.  He has served on the Council of the Medical Research Council and the Executive of the Medical Schools Council. He was also Chair of the Clinical Medicine Sub-Panel for the 2014 Research Excellence Framework (REF) Exercise.
Professor Day, a Deputy Lieutenant of Tyne and Wear and on the board of Universities UK, is currently Chair of the Office for Strategic Co-ordination of Health Research (OSCHR) and for REF 2021 will chair the institutional environment pilot panel, which will assess the research environment at institution level.
Dr Annette Bramley, N8 director, said:
"I have been working with Chris Day since my appointment as Director of the N8. I know him to be someone who is committed to building the N8 into an exceptionally effective collaboration of research, innovation and training excellence.

"He is an extremely talented university leader who will be an excellent chair for N8 and who will play a key role in moving collaborative research in the North of England forward with impact and at pace."
In further changes to the organisation's management, Professor Anthony Hollander, Pro-Vice-Chancellor for Research & Impact at the University of Liverpool is to take over as chair of N8 Strategic Executive Group (SEG) from Professor Stephen Decent, Pro-Vice-Chancellor for Research at Lancaster University from 1st July 2019. Also stepping down from the SEG is Professor Claire Warwick from University of Durham. New members are Professor Colin Bain, Durham and Professor Louise Heathwaite, Lancaster.