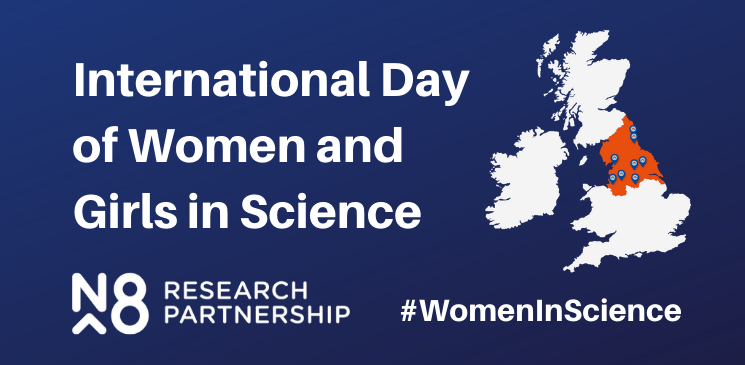 11th February is the International Day of Women and Girls in Science – an idea generated during the inaugural High-Level World Women's Health and Development Forum in 2015, and another excellent opportunity to celebrate some of our incredible women across the N8 Research Partnership.
During the last International Women's Day we looked at some of the achievements and contributions made by 10 women working across the N8, who are female role models and leaders in their fields. However, while our leading N8 women are important, enabling their achievements are many other women in science, women in research offices, in libraries, in technical roles, in information services, research assistants and PhD students. There are public engagement officers and communications officers and cleaners.  Each one of them strengthens our partnership through their contribution to research and the environment in which research happens.
All N8 women deliver our vision of making the N8 Research Partnership an exceptionally effective cluster of research innovation and training excellence; we celebrate all of your contributions and thank you for everything that you do.
Read more about some of our brilliant N8 women on the links below, and let us know about other #WomenInScience you find inspiring, on our N8 Twitter feed.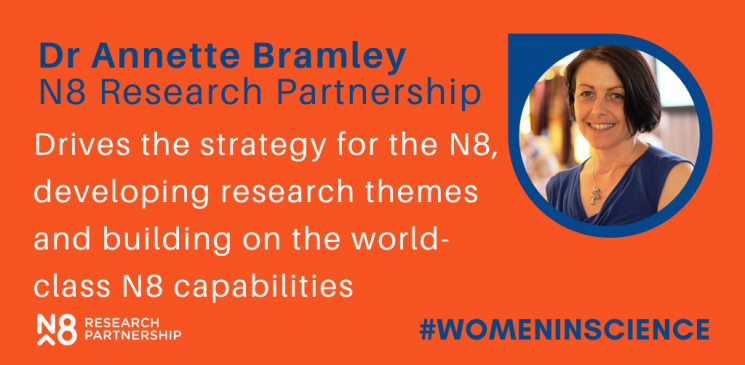 Annette Bramley is the Director of the N8 Research Partnership and has driven the strategy for the N8, building on the world-leading capabilities of the partnership, driving collaboration and developing research within key themes such as Child of the North, Clean and Productive Business, and AgriFood, helping to tackle two of our biggest global challenges – Net Zero and Food sustainability.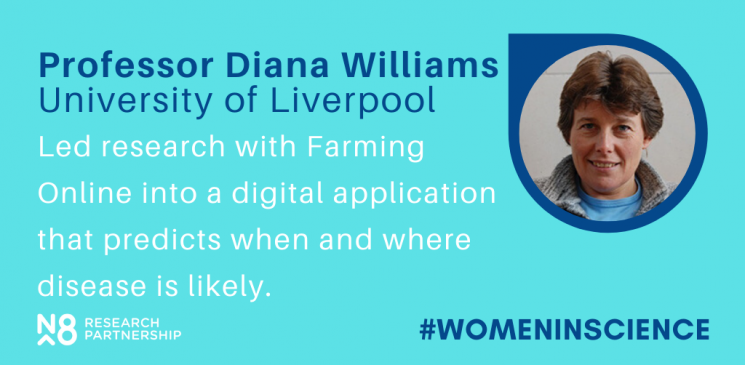 Professor Diana Williams from The University of Liverpool has led research with Farming Online into a digital application that predict when and where disease is likely to occur. This is hoped to help combat the £300m per year UK agriculture loses per year through the liver fluke parasite which affects livestock across the globe.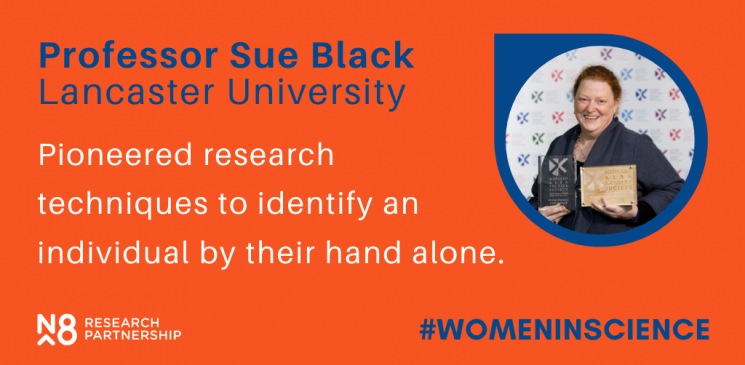 Professor Dame Sue Black from Lancaster University pioneered research techniques to identify an individual by their hand alone, a technique that has been used successfully in Court to identify perpetrators in relation to child abuse cases. Images have been taken from more than 5000 participants to form an open-source dataset which has allowed a breakthrough in the study of anatomical variation.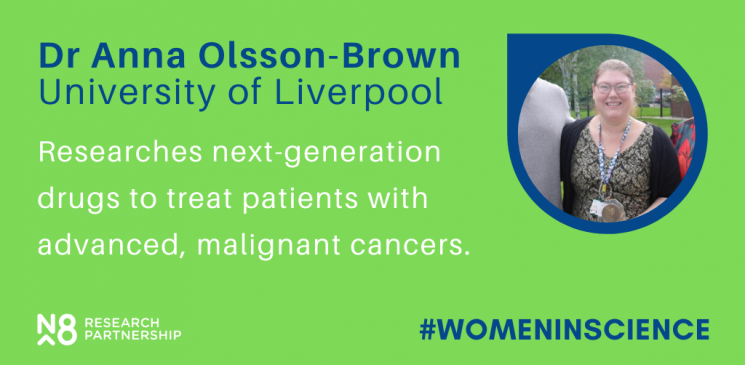 Dr Anna Olsson-Brown from the University of Liverpool has been instrumental in research into next-generation drugs that can treat patients with more advanced, malignant cancers and help them deal with the toxicity that can accompany novel therapies.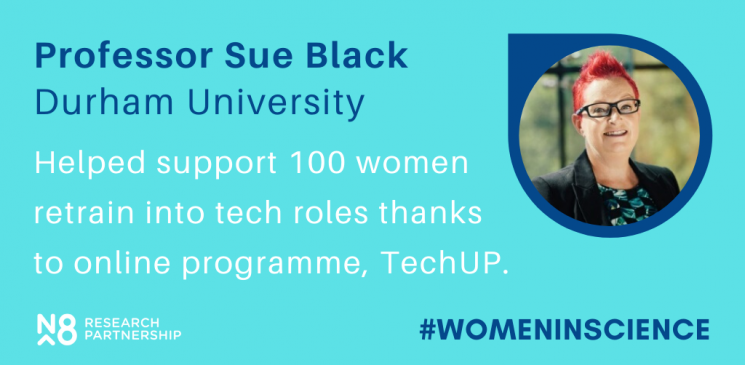 Professor Sue Black from Durham University has helped support 100 women retrain into tech roles thanks to the development of online programme, TechUP. Supported by the Institute of Coding, the programme lasts six months and concludes with a job interview, internship or apprenticeship.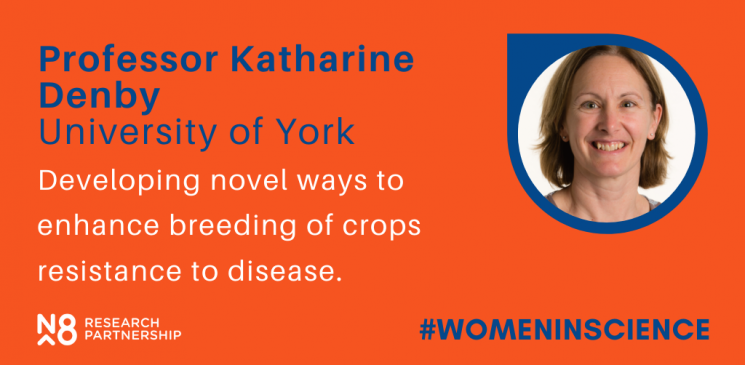 Professor Katherine Denby, Director of N8 Agrifood, based at the University of York has been at the forefront of developing novel ways to enhance and enable breeding of crops resistance to environmental stress and disease. Most recently, she was involved in the development of a genetic control system that enables plants to strengthen their defence response against deadly pathogens.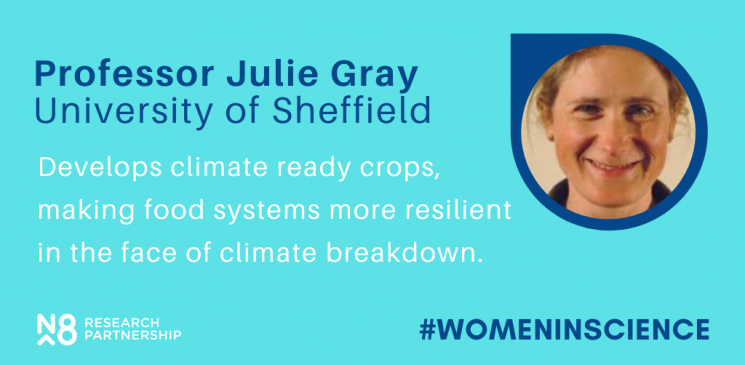 Professor Julie Gray is a Professor of Plant Cell Signalling at the University of Sheffield's Institute for Sustainable Food. She develops climate ready crops such as wheat that is able to make more efficient use of water, potentially helping farmers facing more frequent droughts and making food systems more resilient in the face of climate breakdown.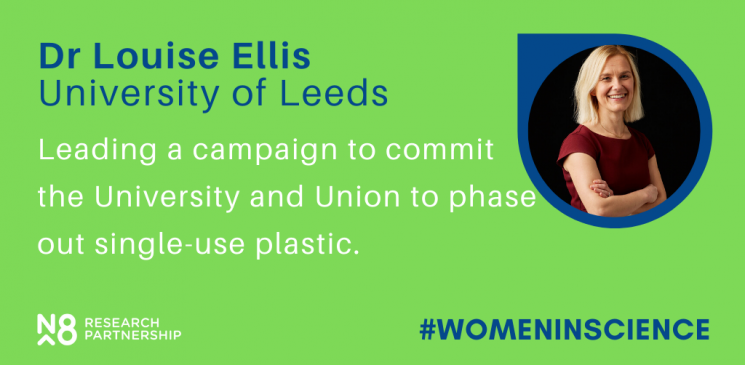 Dr Louise Ellis, Director of Sustainability at the University of Leeds has been leading their campaign – Single Out: 2023PlasticFree – crucially commits the University and Union to phase out single-use plastic across the board, not just in catering and office spaces.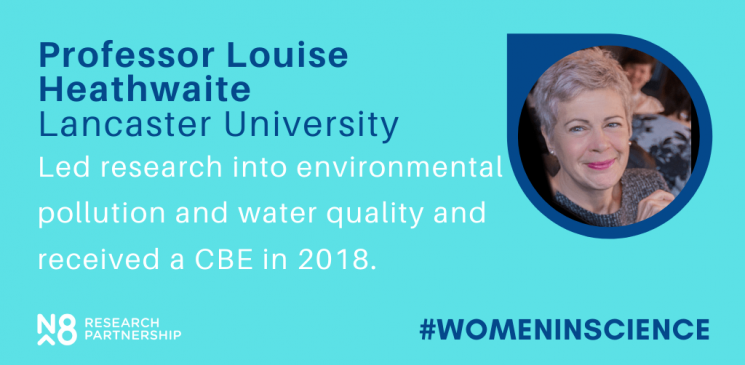 Professor Louise Heathwaite from Lancaster University has gained not only international recognition for her research into environmental pollution and water quality, but she also received the royal seal of approval after being awarded a CBE in the Queen's Birthday Honours 2018.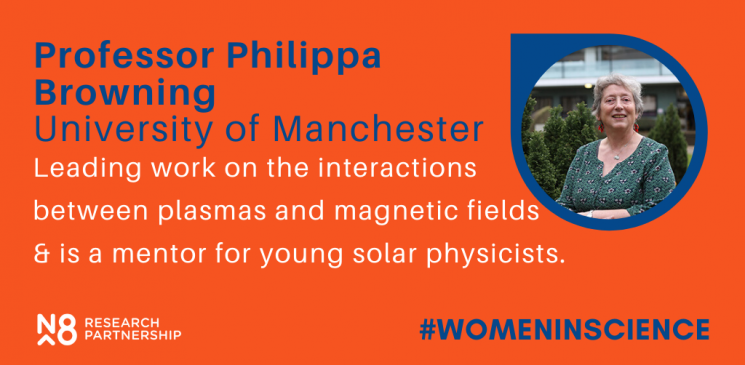 Professor Philippa Browning from the University of Manchester wanted to be an astronaut when she was a child but found that there was a lack of female role models in her field. She is leading work on the interactions between plasmas and magnetic fields and is a mentor for young solar physicists.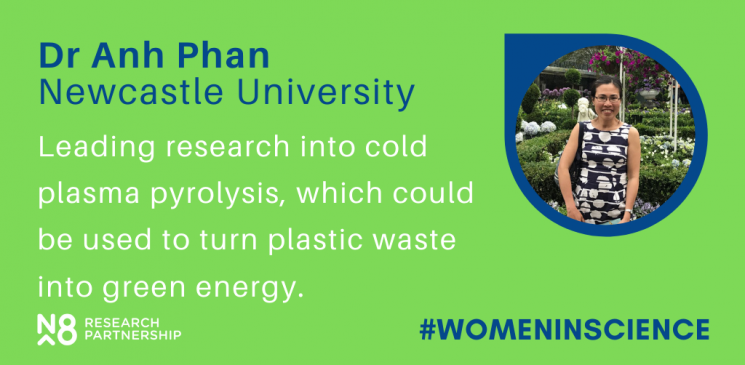 Dr Anh Phan is a Lecturer of Chemical Engineering in the School of Engineering at Newcastle University. She has been leading research into cold plasma pyrolysis, a process that could be used to turn plastic waste into green energy. This is a novel process that could revolutionise our problem with plastic and realise the true value of plastic waste.