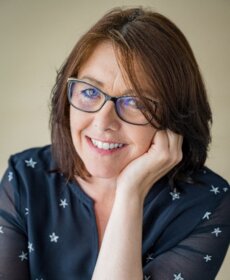 Annette joined the N8 Research Partnership as Director in January 2018.
Previously working for the Engineering and Physical Sciences Research Council, Annette brings a tremendous amount of knowledge and experience from a career that spans numerous senior positions.  She will probably be best known to the research and business communities in the North from her most recent role as Head of Healthcare Technologies, where she has had particularly significant success in galvanising multidisciplinary research collaborations between researchers and between funders.  She also brings to the N8 strong experience of organisational change, having played a prominent role in the successful transfer of EPSRC's grants services to a shared service centre, including the implementation of a new IT system.  Other roles in EPSRC have included Head of Mathematical Sciences, Complexity Science and Engineering.
Annette is also an artist and student at the Royal School of Needlework, graduating last year from the Certificate in Technical Hand Embroidery and is now studying for the Diploma.  Her work has been exhibited by the Royal School and in galleries in the UK.  She feels that her love for both the arts and the sciences are one of the reasons that she is so passionate about multidisciplinary research and bringing people together to address real world challenges.
To contact Annette, please email Lucy Burrows (PA to N8 Director and Team Executive Assistant).