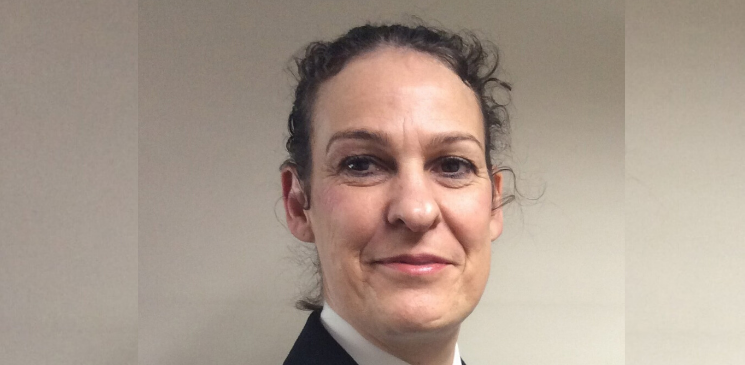 Chief Superintendent Ngaire Waine, Head of Criminal Justice at Merseyside Police, has been appointed as the new Policing Co-Director of the N8 Policing Research Partnership.
N8 PRP was established in 2013 to enable and foster collaborations that will help address the problems of policing in the 21st century and achieve international excellence in policing research. It is a platform for collaboration between universities, police forces, Police and Crime Commissioners, government and other partners working in policing policy, governance and practice.
Chief Superintendent Waine has 26 years policing experience and has held a number of challenging senior roles including two as temporary Assistant Chief Constable. A commitment to demonstrating exceptional leadership and delivering innovation has underpinned her career, and she has been recognised for implementing several significant change projects that she has both planned and embedded within Merseyside Police.
She has also been a peer inspector for Her Majesty's Inspectorate of Constabulary and the College of Policing and is the Chair of the Superintendents' Association for the North of England, equipping her with a knowledge of other forces, a network of contacts and an understanding of the challenges for policing beyond her own force.
Chief Superintendent Waine will work closely with Dr Geoff Pearson, Senior Lecturer in Criminal Law at the University of Manchester and the N8 PRP's recently appointed Academic Co-Director, as the partnership looks to enhance its position at the forefront of academic research into the future of policing.
Commenting on her new role, Chief Superintendent Waine said: "Over recent years the N8 PRP has established itself as an important voice in the fields of policing and criminology, and it's a real honour to be appointed as Policing Co-Director.
"The next generation of recruits entering the police force bring with them a questioning approach and a demand for innovation. It is imperative that police forces do not stand still, and in this role I'll draw together the input of academics and colleagues from across law enforcement in order to help develop programmes that allow the police to remain well placed to serve the most pressing needs of the members of society that require our support the most.
"Of particular interest to me is how we protect the vulnerable from such dangers as modern slavery, child exploitation and domestic violence. As police officers, it's imperative we are always advancing new ways to protect people trapped in dangerous situations and ensure we have their trust. Likewise, we must examine how to both utilise technology and combat its use by criminals.
"I look forward to working closely with forces and universities from across the north in order to help progress robust analyses of how and why evidence-based policing should play an increasingly central role in frontline policy."
Superintendent Waine's role was created as part of the latest phase of the N8 PRP and is intended to enable an expansion in the collaboration between academics and policing partners with an ambition to consolidate the activity into a centre of excellence in Policing Research and Innovation, which will deliver enhanced knowledge and evidence that impacts operational policing.
Under the leadership of out-going Director, Professor Adam Crawford of the University of Leeds, the first phase of N8 PRP's work centred on partnership formation and the development of a robust infrastructure around which opportunities for knowledge exchange and research co-production between policing and academic partners can be realised.
This has had significant impact on organisational policies and professional practices in police forces and has played a role in informing changes to frontline strategies. Professor Crawford also secured the transition to a co-governance and co-funding model for the partnership with the end of the Catalyst Grant which has underpinned the work of N8 PRP over the last five years.