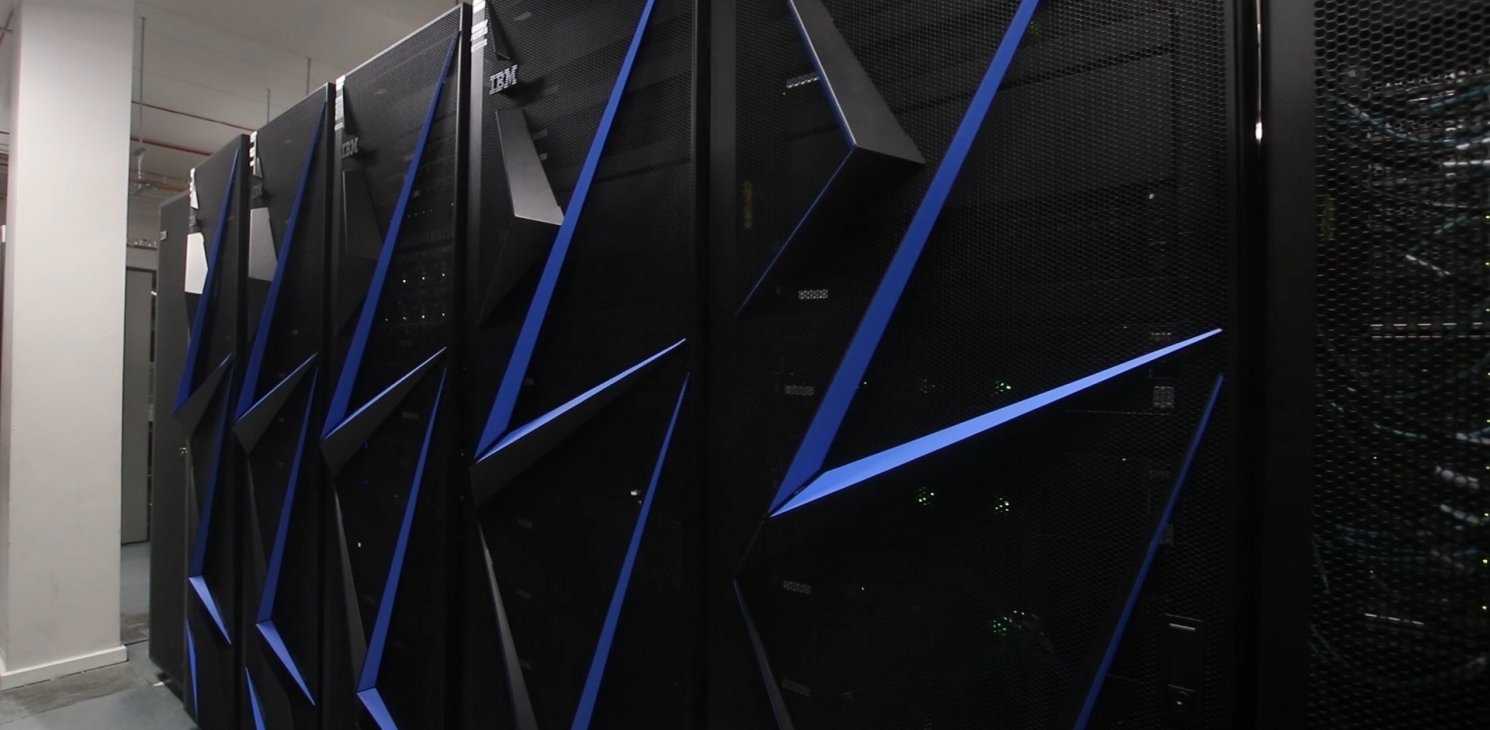 Scientific research and discovery across the North of England has received a welcome boost with the arrival of a new £3.8m supercomputer to support projects in areas such as Artificial Intelligence (AI), energy storage and supply and therapeutic drug design.
The N8 Research Partnership has made Bede, a new high performance computing (HPC) platform, available to help accelerate projects. Its technology is already being used in research to better understand COVID-19 and how to recover from the pandemic.
The HPC system, Bede, was designed, installed and is maintained by high performance compute, storage, cloud and AI integrator, OCF. Hosted at Durham University, Bede links the highest capability national and international supercomputers with local computers at individual research institutions.
Its compute power enables it to tackle larger problems and higher resolution imagery than has previously been possible in the North.
Bede's capability matches that of leading supercomputers around the world, but on a smaller scale. The technology has been chosen with the aim of supporting a combination of experimental users and modellers using machine learning, and in bringing the two communities together.
Dr Annette Bramley, director of the N8 Research Partnership, said: "The launch of Bede marks a significant milestone for the research and academic communities across the North and indeed the wider UK and beyond. It will help our researchers to undertake work that incorporates experimental activities underpinned by large data or modelling situations which are unable to be replicated in standard experiments.
"This means the Northern Powerhouse is well placed to be the home of pivotal breakthroughs that will be at the cutting edge of what science and technology can currently achieve. In addition, the use of the facility will enable our researchers to undertake work that will address issues relating to the COVID-19 pandemic, including how our region can be the driving force behind a green recovery."
The supercomputer is available to scientific researchers across the N8 universities – Durham, Lancaster, Leeds, Liverpool, Manchester, Newcastle, Sheffield, and York. Researchers based outside of the N8 can also gain access to Bede through the Engineering and Physical Sciences Council (EPSRC) research allocation panels.
The N8 universities previously operated Polaris, based at the University of Leeds, which was decommissioned in 2018. N8 subsequently established the Centre of Excellence in Computational Intensive Research (N8 CIR), which will continue to work on the training and up-skilling of N8 researchers while also being responsible for operating the new supercomputer.
Dr Alan Real, N8 CIR's Technical Director and Director of Advanced Research Computing at Durham University, said: "Bede enables us to deal with data at a scale that other machines can't. It's not just far faster, it enables us to tackle problems that were simply beyond our capabilities before."
The capital investment for Bede has been funded by the EPSRC with additional costs, such as power and enabling works shared between the eight universities involved.
As part of the Bede project, each university is employing a full-time equivalent research software engineer to help researchers to work with Bede and encourage improvements in research code and coding habits. These members of the team will support researchers to access and utilise high performance computing in their work, a key goal of the group that manages Bede on behalf of the N8.
This will mean that machine learning can be better used to analyse the vast data sets now being generated by experimentalists through national facilities such as Diamond Light Source in Harwell, Oxfordshire, and the Henry Royce Institute in Manchester, as well as international facilities such as the European Synchrotron Radiation Facility.
This approach will enable scientists to, for example, advance the imaging techniques necessary to produce the next generation of X-ray instruments and to support the development of students working with deep learning techniques at the interface of algorithms and HPC.
N8 CIR Programme Director Professor Matt Probert said: "We are already seeing the benefits of Bede's GPU-accelerated architecture to scientific research. Having ready access to a tier 2 HPC cluster for each of the N8 universities offers us a real competitive edge."
As part of the testing and commissioning process researchers have already been using the system to progress their work.
Dr Chris Jewell, Senior Lecturer in Epidemiology, at Lancaster University, said: "In modelling the spread of COVID-19 around the UK, the power of GPU computing allows us to use Bayesian statistics to calibrate our models in real-time, providing up-to-date information on disease risk, reproduction numbers, and the effect of COVID-19 Alert Levels (local lockdowns) for the UK's Scientific Advisory Group for Emergencies (SAGE).
"Our advice currently feeds into SAGE reports as well as local authorities and is used to support important disease control decisions on a national scale."
Bede has also been used in simulations to characterise the structural changes in the spike associated with the new SARS-CoV-2 UK strain.
Professor Michele Vendruscolo, of the Centre for Misfolding Diseases, University of Cambridge, said: "We expect that these simulations will enable the development of a structure-based antibody discovery strategy for this strain, as well as for possible new strains that may arise in the future."
N8's previous tier 2 facility Polaris saw a total of 90 companies working with N8 academics using N8 HPC for collaborative academic research, leading to the creation of more than 30 industry-related PhD studentships. N8 HPC also featured in 76 grant applications, with a value of over £60m, and 377 research papers published have referenced its use.
Chris Coates, Technological Innovation Lead at OCF, said: "Bede does a fantastic job of abstracting away the complexity of environment features with a fast-to-market approach that allows non-specialist users to 'pick up and play'. HPC systems today need to be highly flexible – our software-stack approach aims to address that new-world demand, whilst being backed up by the years of experience that OCF provides."