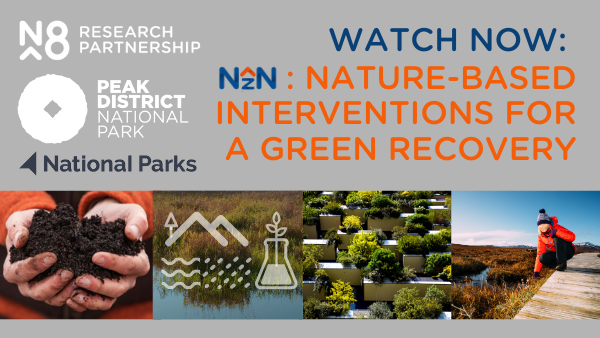 Watch: The N8 and National Parks webinar exploring the role of nature-based solutions in helping the North contribute towards the UK's net zero goal.
Thank you for joining us at our Net Zero North webinar in partnership with the Peak District National Park on 4th November 2020. You can now watch a recording of the webinar here, and find out more about our speakers, plus download copies of their presentations, below.
Please do share this content with your networks or colleagues who would like to engage with us, and follow our Net Zero North social channels, Twitter and Instagram.
You can also get in touch with the N8 team to find out more and to get involved with the Net Zero North programme.
As part of the N8 Research Partnership's ambitious Net Zero North agenda, we invited academics from the N8 universities, National Parks representatives and environmental finance experts to explore how nature-based solutions can contribute to a green recovery.
Nature-based interventions will make a significant contribution to delivering carbon reductions and green growth at a fraction of the cost of engineered solutions. In this webinar from the N8 Research Partnership and the Peak District National Park Authority, you can explore how, through effective collaboration, the North of England can lead the way in achieving the goals set out by the Natural Capital Committee in using nature-based solutions to reach the UK's target of net zero greenhouse gas emissions by 2050.
We heard from experts from academia, the National Parks and environmental investment about the opportunities for organisations and businesses across the North to work together to realise the potential for protected landscapes to support the UK's transition to a net zero carbon future, and how this can be delivered through a combination of public and private investment in landscape scale improvements.
Webinar speakers
Chair's Introduction: Prof Sue Hartley – Vice-President for Research, University of Sheffield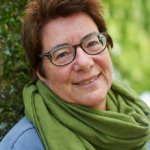 Professor Sue Hartley is Vice-President for Research at the University of Sheffield, leading the university's research activity, including research excellence, the flagship institutes, REF preparations, grant activity and impact.
Her previous role at the University of York was as Director of the York Environmental Sustainability Institute – a pioneering interdisciplinary research partnership generating solutions to global environmental challenges. She was also the University of York's Research Champion for Environmental Sustainability and Resilience, driving a range of interdisciplinary research programmes with colleagues from multiple disciplines and external partners.
Sue is also a trustee of Royal Botanic Gardens, Kew, and a board member of Natural England, the UK government's statutory adviser for the natural environment in England. Her research interests include understanding the interactions between organisms exploiting plants, how those interactions are mediated by plant defences, particularly silicon, and how a better understanding of those processes can improve both the sustainability of agriculture and agri-environmental policy.
Speaker 1: Prof Janet Haddock-Fraser – Chair of the Peak District Climate Change Task Force, and Professor of Sustainability and Leadership, Manchester Metropolitan University
'Opportunities and challenges in the use of nature-based solutions to reduce emissions for the Peak District National Park'.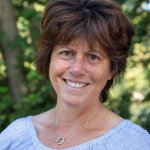 Janet Haddock-Fraser (PhD, MSc, MBA, BA (Hons) Oxon.) is a national Secretary of State Member of the Peak District National Park Authority, within which she is Member champion for Climate Change. In addition, she holds a part-time Chair in Sustainability and Leadership at Manchester Metropolitan University and has published widely on influencing for environmental sustainability.
Janet is currently a trustee for the Land Trust and until recently was Chair of Trustees for the Environmental Association for Universities and Colleges.  Previously, she held University senior leadership positions for seven years, at Manchester Met as a Dean/Faculty PVC and Canterbury Christ Church University as Faculty Dean, following academic posts at Imperial College and Wye College, University of London. Prior to a career in academia, Janet worked for Coopers & Lybrand/Deloittes as a management consultant in London and Hong Kong.
View and download Janet's presentation here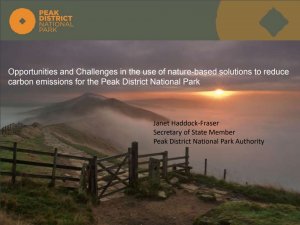 Speaker 2: Naomi Conway – Development Director, UK National Parks
'Net Zero With Nature':  Naomi outlines the UK National Parks' new initiative 'Net Zero With Nature' and describe the challenges and opportunities around nature regeneration at scale in the UK.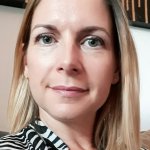 As Development Director for the UK's National Parks, Naomi provides strategic leadership for national partnerships between the commercial sector and the parks. In this role she has developed partnerships with Columbia Sportswear, Forest Holidays and CLIF.
Her previous roles include Head of Development at the National Portrait Gallery, and also Development Director at the Prince's Foundation for Children & the Arts.
View and download Naomi's presentation here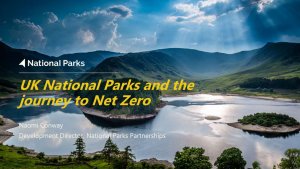 Speaker 3: Richard Fitton –  Associate Director, Environmental Finance
'Mobilising blended finance into protected landscapes': Richard provides an introductory overview of the opportunity to generate revenue streams and attract private finance to support habitat creation and restoration. He covers relevant investment models for protected landscapes including enterprise funds, habitat banking and carbon funding vehicles, providing illustrative examples of approaches being developed in UK and global conservation markets.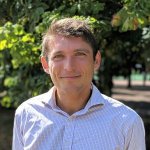 Richard's background is in corporate finance across M&A and capital markets in the UK and Asia. He started his professional career in London, initially as a Chartered Accountant at BDO and then in Corporate Finance at both BDO and Smith & Williamson, with a focus on mid-market companies including several renewable energy clients. Before joining Environmental Finance, Richard spent 4 years in Ho Chi Minh City at Vietnam's leading investment bank helping some of the country's largest companies to list on the local stock market and raise capital from global institutional investors. Richard has a first-class BA (Hons) in History from Bristol University and recently completed an MSc in Sustainable Energy from the Centre of Alternative Technology (CAT) in Wales.
View and download Richard's presentation here