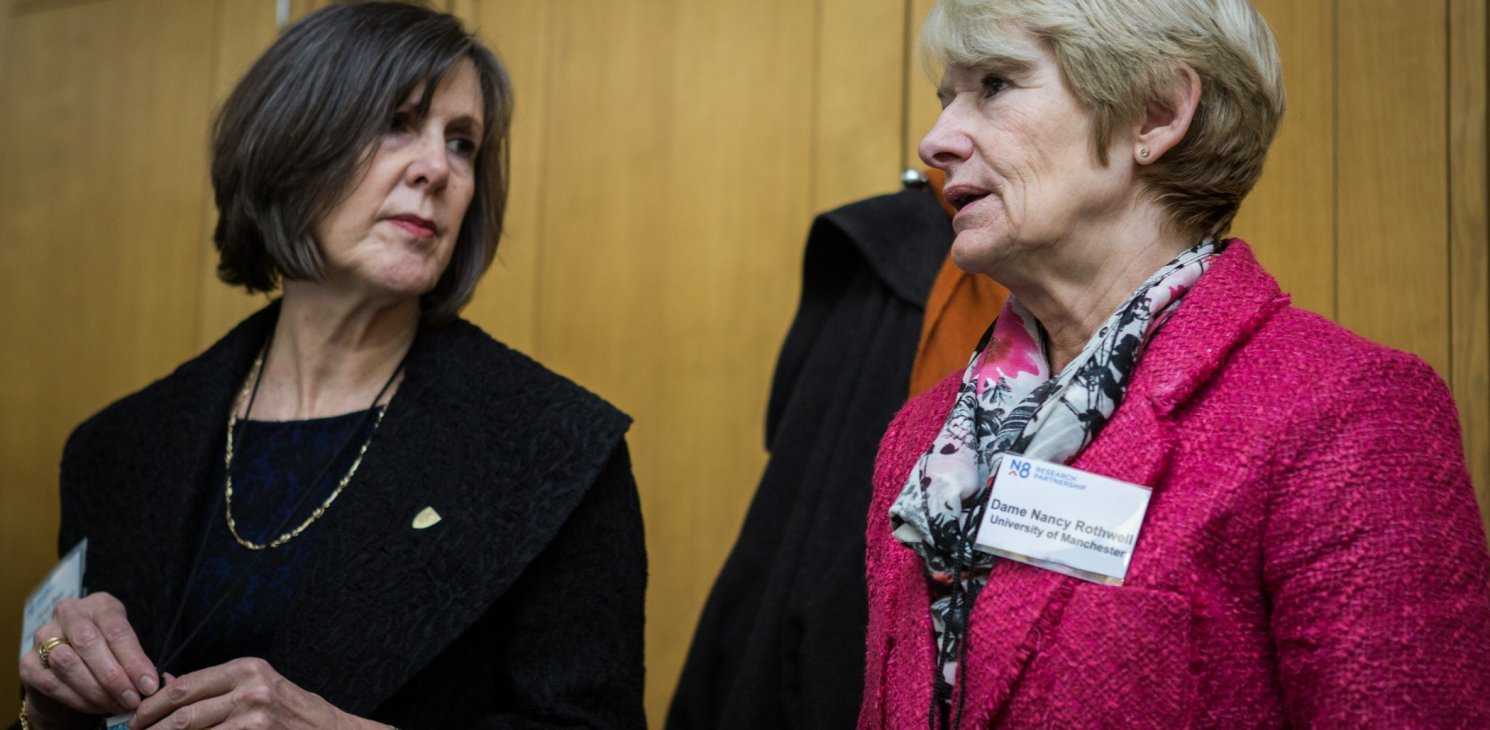 University leaders have called on the government to guarantee that EU research funding will be replaced in the wake of Brexit.
In an open letter to MPs, leading figures from 150 universities have warned that a no-deal Brexit would be "one of the biggest threats" ever faced by the sector and would take decades to recover from.
Figures released in the letter have also revealed a further decline in EU student enrolment ahead of Britain's departure from the European Union.
According to the Russell Group of universities, which includes N8 universities, there was a 9% decrease in the number of EU postgraduate research students enrolling at its institutions this academic year.
Professor Dame Janet Beer, vice chancellor of the University of Liverpool and N8 Board of Directors member and President of Universities UK, said Britain's world-leading academic reputation will be under threat in the event of a no-deal Brexit.
"While we welcome the assurances that the government has already provided about the continuation of Horizon 2020 funding in a no deal scenario, it is critical that similar guarantees are extended, without delay, to cover European Research Council (ERC) and Marie Sklodowska-Curie Actions (MSCA) funding," she said.
"Without cast-iron assurances, world-leading academics and researchers may leave for countries where access to ERC funding is not at risk, and those currently considering relocating to the UK may think again."
The open letter explained that ERC and MSCA funding will be worth €1.3 billion to the UK over the next two years and will fund much vital scientific work.
The UK is currently the most successful country at hosting ERC grantees but would become ineligible for the funding in the event of a no-deal.
Professor Dame Nancy Rothwell, president and vice chancellor of the University of Manchester, said: "University research is at the forefront of scientific and medical breakthroughs and many are only possible through EU research collaborations, on projects led by UK universities."
She added that a no-deal Brexit would be a serious setback for UK research.