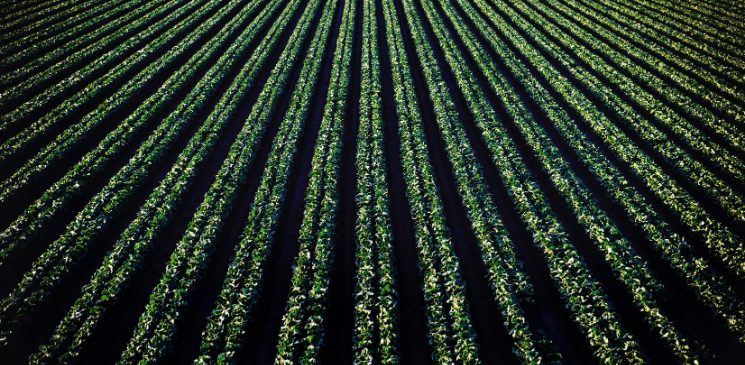 Projects seeking to transform the UK food system by placing healthy people and a healthy natural environment at their centre received a £24m boost at the end of 2020.
Two interdisciplinary research projects from N8 Research Partners at University of York and University of Sheffield have received funding through the UK Research and Innovation (UKRI) Strategic Priorities Fund. These five-year programmes are focused on addressing the issue of transforming food systems in cities, regions and nations including communities encountering multiple health and environmental inequalities.
The two N8 projects to have received funding are:
A vision for a Yorkshire food system constituting regenerative and equitable healthy eating for young children, supported by regenerative hybrid food economies and regenerative farming.
This project will look at interventions in food retailing and farming to address issues such as childhood obesity, sustainability in agriculture and global warming.
Professor Doherty said:
"Transformations to Regenerative Food Systems (TReFS) led by the University of York brings together a world leading interdisciplinary consortia of six universities (Universities of York, Leeds, Manchester, City, Oxford & Cranfield) and 21 partner organisations  who are committed to shifting our food system to one which prioritises dietary health in young people, and builds a more diversified hybrid food economy which sources produce from farmers that promote increased soil health, carbon sequestration and biodiversity.
"TReFS will do this by a set of innovative interventions in Yorkshire schools and nurseries to change food environments and menus, scaling-up new community businesses, new models of regenerative farming, new measures and new policies.  Working with our national and international partners, we will catapult our transformations beyond Yorkshire to impact the broader UK food system." 
Bringing together world-class researchers from Sheffield, Leeds, Bristol, Cambridge and City universities, this project seeks to transform the UK food system 'from the ground up.'
It will use an integrated programme of interdisciplinary research on healthy soil, healthy food and healthy people (H3).
The project will:
use well-known in-field measures to protect soils
use innovative methods such as hydroponics and biofortification
consider consumer demand, public acceptability and affordability.
Professor Jackson said:
"The H3 consortium draws on the combined strength of researchers from Sheffield, Leeds, Bristol, Cambridge and City universities and a wide range of stakeholders from government, business and civil society.
"Focusing on arable crops, horticulture, hydroponics and hybrid farms, and on the health benefits of biofortification and increased fibre consumption, the H3 consortium will identify practical paths towards food system transformation, delivered via a series of interventions: on farm, in food manufacturing and retail, and in terms of the health implications associated with food consumption in UK homes and communities.
"This is an exciting, once-in-a-lifetime, opportunity to use cutting-edge research to have a genuinely transformative effect on the health and sustainability of the UK food system.
Professor Guy Poppy, Programme Director of the Transforming the UK Food Systems SPF programme, said:
"Never before has the role that the food system plays in both environmental and human health been so centre-stage. Major issues facing humanity such as addressing climate change and building back better post-COVID will be essential in improving health and wellbeing.
"I am really excited by the ambitious and transformative projects we have selected for funding – every single person in the UK could benefit from this research and we will ensure that the best evidence is generated to answer and offer solutions to the questions which matter and the decisions which need to be made in Transforming the UK food system."
Other research projects funded by the Strategic Priorities fund include a project on 'Co-production of healthy, sustainable food systems for disadvantaged communities', led by Professor Carol Wagstaff at the University of Reading, and 'Transforming urban food systems for planetary and population health (The Mandala Consortium)', led by Professor Martin White at the University of Cambridge.