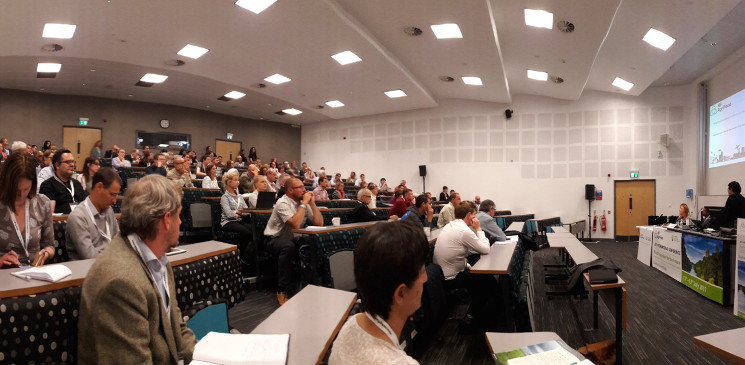 World-leading figures in crop science and sustainability have met to debate some of the most pressing challenges facing the future of global food systems.
More than 200 scientific experts from across the globe attended the 2017 N8 AgriFood Sustainable Food Production conference, held at Durham University.
The brightest minds in sustainable agriculture came together to network and develop ideas on how to tackle many of the major threats facing the industry.
The two-day event showcased some of the industry's key academic expertise, addressing key issues such as health and infectious disease, nutrition and sustainability.
Scientists explored the meaning of nutritional value at different levels within the food chain and debated how to boost productivity under growing pressure from resilient agricultural systems.
The annual conference was organised by the N8 AgriFood Programme, part of the N8 Research Partnership, which aims to tackle the challenges facing the future of resilient agriculture. It combines expertise from the eight most research intensive universities in the North of England (Durham, Lancaster, Leeds, Liverpool, Manchester, Newcastle, Sheffield and York).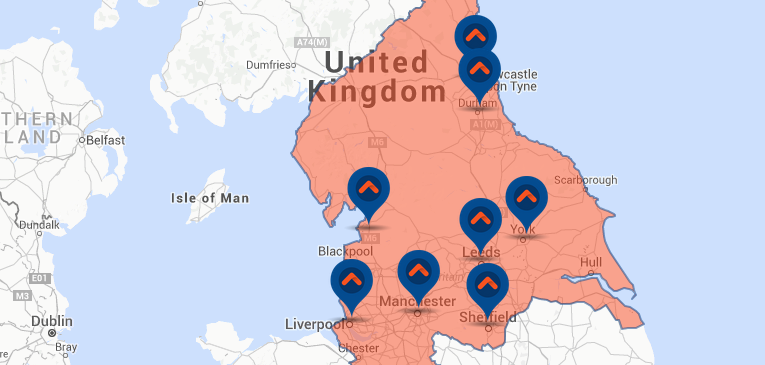 The conference organisers asked participants to discuss how the N8 AgriFood programme can strengthen its support to sustainable agriculture systems.
Scientists called for more collaboration on a global scale, emphasising the need for closer alignments with the United Nation's Sustainable Development Goals (SDGs). The UN guidelines include a universal call to action to end poverty and hunger, and protect the planet through sustainable consumption.
Suggestions also included the importance of fostering connections between producers and consumers and to ensure effective policy making in order to create real change.
Technological advances in farming were also recognised as having a major role to play in delivering solutions for sustainable agriculture.
Professor Steve Long, Distinguished Professor of crop sciences at the University of Lancaster, was a guest speaker at the conference. He said: "I think a major challenge is the realisation of the scientific and technological opportunities that have opened up. We now have the emergence of robots on farms and this could completely change the way we grow crops.
"We can see a day where there could be small, relatively low-cost robots that can be used on a farm. The challenge is just realising that these opportunities are there because if we don't realise this as a country, then others are going to get ahead of us in the game."
During the conference, speakers also raised concerns around the UK's role in sustainable farming in post-Brexit Britain.
Professor Ken Giller of Plant Production Systems at Wageningen University, The Netherlands, echoed this sentiment. He said: "I believe that it's important that people get out there and get to know what's going on in farming.
"I have a feeling that academic communities aren't really engaged enough with farmers. We're talking about places and problems but we don't know what the local people living there think.
"I want to reinforce that it's very important- particularly with Brexit happening- that the UK doesn't become more introspective and parochial in the way that it thinks about agriculture."
Ari Sadanandom, Professor of Plant Pathology at Durham University, said: "This year's conference was a great success and it was a pleasure to see members of the scientific community come together to network and exchange ideas. 
"It's incredibly important that people engage in global debates about food and discuss how we can pool our expertise and research together to tackle the challenges facing the farming industries.
"N8 AgriFood aims to protect the future of food systems through a collaborative approach, so this event was an excellent opportunity to develop relationships with colleagues around the world."