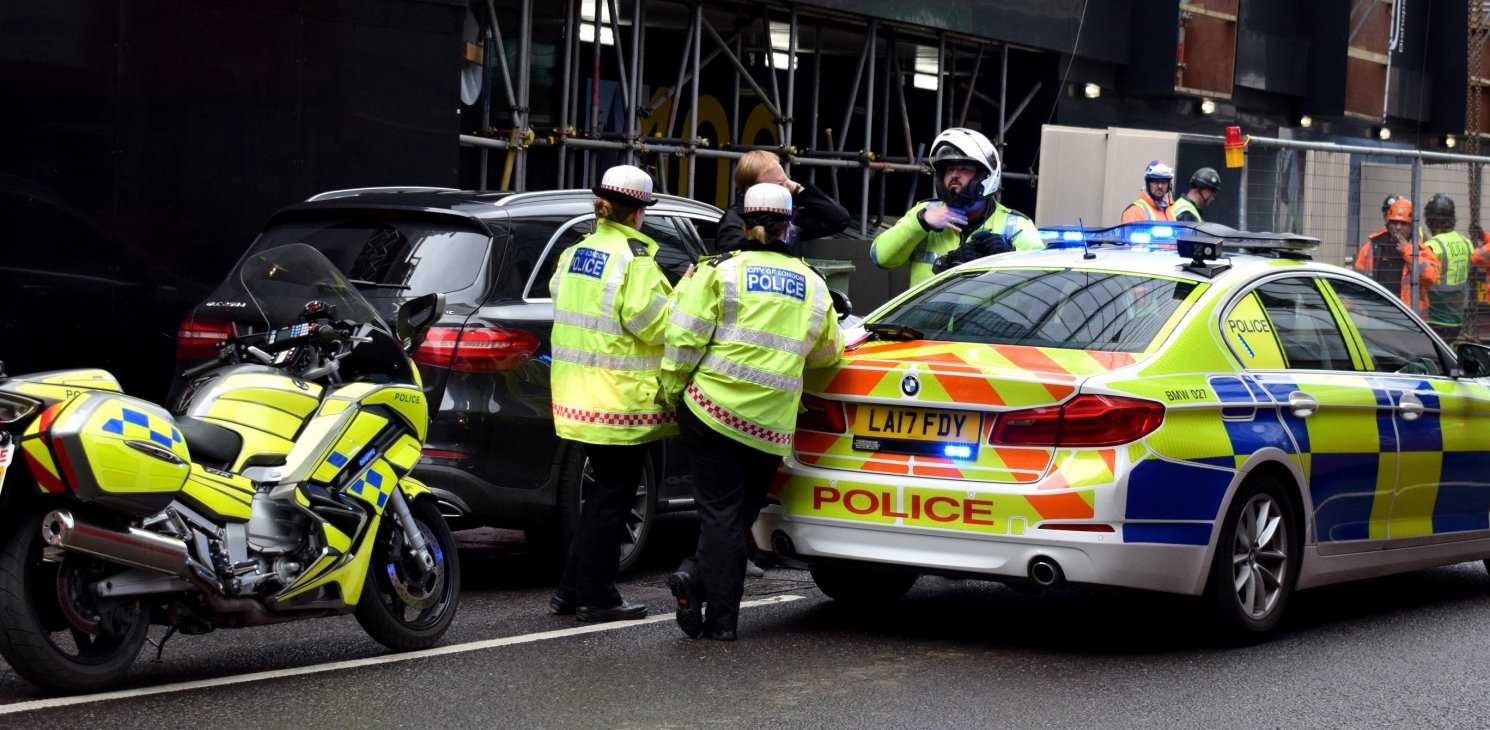 Stretched police forces are increasingly having to screen out a large proportion of reported crimes due to increased pressure from mental health crises.
Andy Bell, reporter for BBC Radio Manchester, has been sharing insights from a 3-month period spent shadowing police officers at Greater Manchester Police. He recounts two mental health crises he encountered with the force, stating, "In the first hour after joining their shift, I'd seen the police prevent two human beings from dying in front of me."
Back in November 2018, N8 Policing Research Partnership's annual Innovation Forum heard from Mark Collins, chief constable for Dyfed-Powys Police and the National Police Chiefs Council (NPCC) lead for Mental Health and Policing who said, that the police had become the "24/7 default service" for mental health crises and new approaches are urgently needed.
Police forces are suffering. In Andy Bell's piece, he spoke to Chief Constable Ian Hopkins on the issues faced by modern-day policing.
As a result of losing about a quarter of its officers since 2010 and with mounting pressure – from mental health crises to organised crime and terrorism – now 'about 43% of crimes reported to [Greater Manchester Police] force were now being "screened out", meaning they are not fully investigated.'
Dr Nicola Moran, Research Fellow at the University of York who, along with Professor Martin Webber, developed a pilot scheme of mental health training for frontline police officers which has since been rolled out across North Yorkshire Police said: "Frontline police officers are not, and indeed should not, be experts in mental health.  However, officers are called to a high proportion of incidents that involve individuals in mental distress and thus training on how best to identify and respond to individuals (whether suspects, victims, witnesses or other people, such as missing persons) and knowledge about referral to other services, as appropriate, can lead to better outcomes for all concerned.  Yet, training is only one part of the jigsaw.  Agencies need to work better together to ensure that individuals in mental distress receive the earliest support from the most appropriate service, which in turn will also free up police resource to investigate crimes and undertake other core policing functions."
Training of police officers to be able to deal with mental health crises is fundamental to their work, regardless of the number of calls they receive to deal with such episodes. Andy Bell's piece highlights a staggering trend in the number of such cases police forces across the UK are dealing with but the question still remains, what can be done to alleviate this pressure?
Read Andy's full article here, read our news story from our Policing Research Partnership's Innovation Forum event or find out more about Dr Moran's mental health training scheme. Let us know your thoughts on our social channels @N8research.