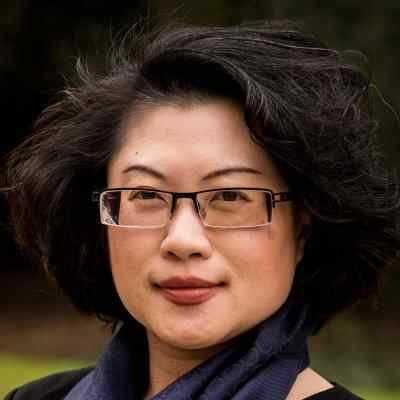 N815: Professor Lenny Koh on Net Zero North and her hopes for the next fifteen years of the N8 Research Partnership.
2021 sees the N8 Research Partnership celebrate 15 years of research, innovation and training excellence that has brought significant benefits to the North of England and beyond.
Professor Lenny Koh is a Chair Professor in Operations Management, Founders and Directors of the Logistics and Supply Chain Management (LSCM) Research Centre at the Management School & the Faculty's Centre for Energy, Environment and Sustainability (CEES) at The University of Sheffield. She is also the co-founder of Supply Chain Management and Information Systems (SCMIS) Consortium, a global network of leading academic and practitioners driving research and knowledge exchange on supply chain and information systems.
We spoke to Professor Koh about Net Zero North and her hopes for the next fifteen years of the N8 Research Partnership.
What are you currently working on?
Driving innovation for a net-zero recovery from the coronavirus to unlock new business opportunities and create jobs in the green economy in the Northern Powerhouse, as part of Net Zero North.

How has being employed at a university within the N8 enabled you to advance your work?
It gives you an advanced network and scale of collaboration and partnership through large grants across disciplines, for example the £16million HEFCE-funded N8 AgriFood programme.

Has being part of the N8 enabled you to gain a better understanding of a discipline outside your expertise?
Yes, cross discipline work between social science, science and engineering.

Why is it important for the North's research community to foster collaboration through the N8?
The North's research community, especially N8, has a combined research power larger than Oxford and Cambridge put together. This combined power, through effective and efficient joint forces and partnerships, can have the capability to raise our standing and ranking in the UK and globally.
What do you think the N8's greatest achievement of its first fifteen years has been?
Joint research and partnerships across disciplines, fostering new collaboration in cutting edge domain leading to breakthroughs in research and innovation, CDTs / ECRs / PhDs training and supervision, high quality joint publications, improved research excellence, enhanced research incomes.

What are the benefits of the N8's work to forge closer ties with industry?
Maximise research impact, ensure relevance and solve real world global challenges in industry, government and society. Through close ties with industry and N8, this can help enhance the already strong links developed in each institutions, enabling further critical mass development. The sum is greater than the parts.

Why is continued investment in the research capabilities of the North important for the future prospects of the region, and the wider UK?
Levelling up, i.e. to create jobs, retain talents, attract investment including in research and innovation, enhance skills and training for future workforce in the North. This would be particularly relevant in the area of Net Zero.
£300m government investment will upskill northern workforces through 16,000 student years of net zero training
Northern Powerhouse GVA will be increased by £1.5bn by creating and securing jobs in green sector
The program will contribute 20% of the reduction in carbon emissions in the North by 2030 required to put UK on track to achieve net zero by 2050

How can the N8 support the next generation of researchers?
Research and skills training, ECRs networks, CDTs (PhDs) development, PDRAs/fellows networks, research leaders (champions) training.

What are your hopes for the next 15 years of the N8?
All of the above with even greater profiles raising nationally and internationally, more impacts through combined power, governance support to enable such direction, raise more industry partnership and expand to other regions in the UK and globally.

How would you sum up the N8 in just three words?
Partnership, collaborative, northern region