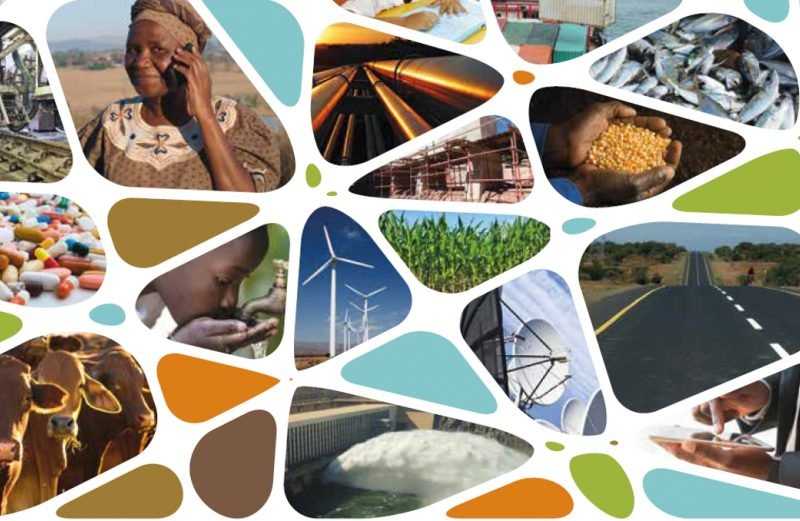 The challenge of providing a sustainable and nutritious food system in Africa is linked intrinsically to climate change.  The agriculture sector plays a catalytic role as a key pillar for socio-economic transformation and the significant progress and gains made in this sector, to date, are at risk is no action is taken.
Following this year's harrowing IPCC report, revealing the climate crisis is not improving, immediate action is needed to secure sustainable food systems for the continent or Africa's development trajectory is at risk.
In order to highlight this issue and explore potential solutions, the N8 Research Partnership has come together with AUDA- NEPAD, with support from the International Fund for Agricultural Development and German development agency GIZ to organise a side event at COP26, titled: "Sustainable African food systems: Harnessing the power of earth, wind, energy, digitalisation and people".
Estherine Fotabong, Director of Programme Planning and Innovation at AUDA – NEPAD will open the event with Professor Colin Bain, Vice-Provost (Research) Durham University and member of N8 Strategic Executive Group.
Further speakers include representatives of the N8 universities, the Institute of Environmental Management and Assessment (IEMA), the National Aquaculture Centre in addition to AUDA-NEPAD.
The event will take place on Thursday 4th November at 11am and approximately run for an hour and a half. It will take place at the African Pavilion (Hall 4) within the COP26 Blue Zone in Glasgow – as well as being livestreamed here.
Presenters include:
Ashraf Osman – Professor in the Department of Engineering, Durham University
Dan Pope – Professor of Global Public Health, University of Liverpool
Dr Richard Randle-Boggis – Research Associate at the School of Biosciences, University of Sheffield
Among the panellists participating are:
Stephen Whitfield – Associate Professor, Climate Change and Food Security, University of Leeds
Richard Williams – Chair, University of Liverpool's Climate Futures Group
Dr Adam L Holden, Policy Engagement Manager – Research and Innovation Services at Durham University said: "The overall objective of the side event is to showcase the way that research undertaken by the N8 is being translated into solutions to problems and driving real change across Africa.  Projects from four of the N8 universities will be showcased at the event with a focus on sharing research findings, as well as engagement activities and prospects for digitalisation, citizen engagement innovation and research."