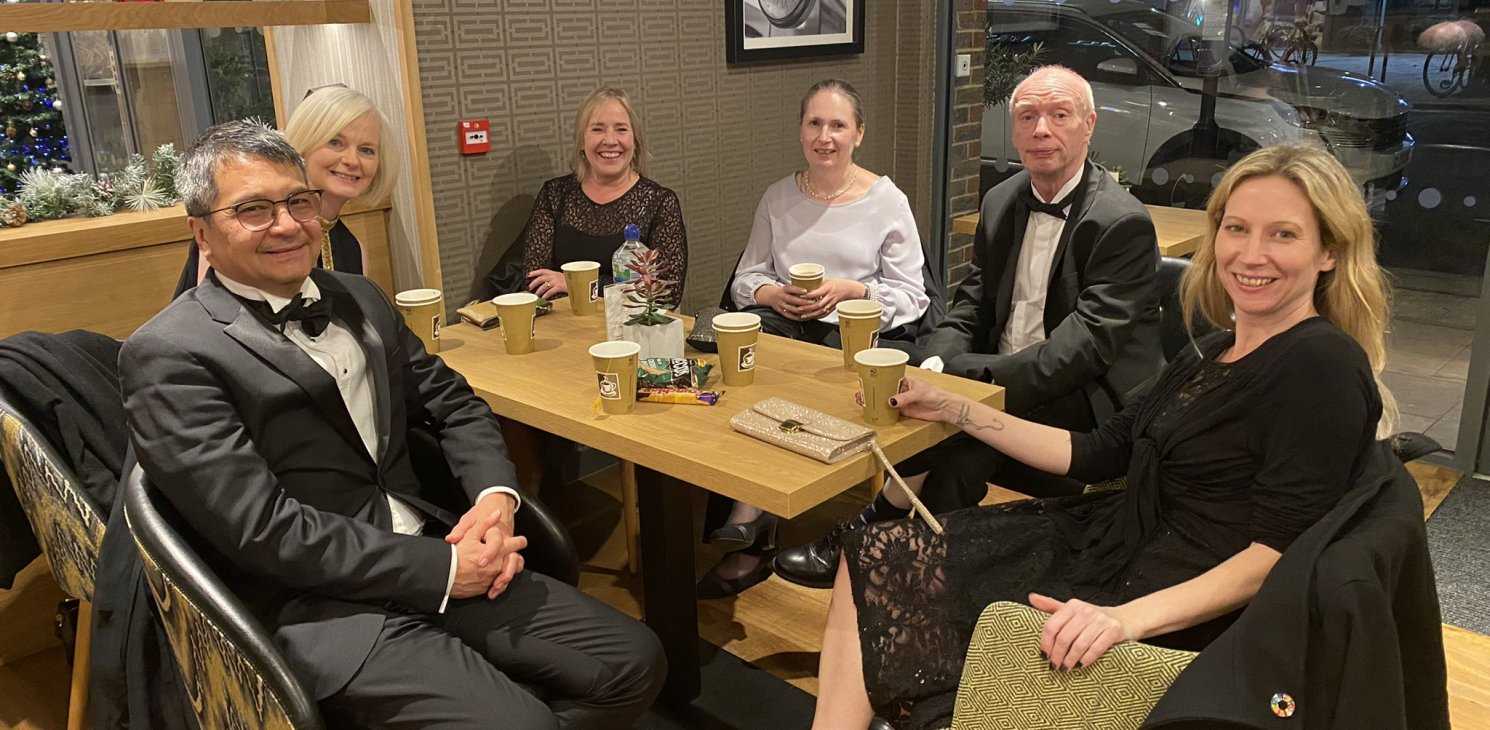 The N8 International Research Managers' Network was shortlisted for the 'International Collaboration of the Year' award at the Times Higher Education (THE) awards last night, ultimately missing out to the deserved winners from the Liverpool School of Tropical Medicine.
The short-listing reflects the successful collaboration N8 formed with the African Research Universities Alliance (ARUA) over the last 4 years. The collaboration, grounded in an equitable approach and led by the needs of the African Universities, has created significant benefit both in the UK and in Africa addressing challenges such as the food system, water and non-communicable diseases.
After being online last year, the most prestigious awards in UK higher education took place in person at the Hilton London Metropole Hotel. The event brought together global leaders, experts and decision-makers to acknowledge work that took place in the 2019/20 academic year.
It was a testament to the strength of the category's nominees that the N8 International Research Managers Network's partnership with AURA, which has led to enormous benefits, was pipped to the post. By widening collaborations between two global place-based networks, the network has secured funding that brings benefits to both Africa and the Northern Powerhouse, enhanced the international profile of the N8, ARUA and its associated members, as well as shared expertise and capacity building from research to professional services.
Dr Nick Goldspink, Research Partnership Manager, said: "The Times Higher Education awards, and specifically this category, provide a spotlight on some of the great international collaborations being formed by UK universities, and illustrates that researchers across the UK are currently delivering pioneering projects that will help cement the UK as an R&D superpower for many years to come.
"It is a privilege for N8 Partnership to be nominated for this award in some great company, and great to see the work of the team recognised for its excellence and impact."
The partnership was formed after N8 and ARUA explored the potential of collaboration and set up a joint workshop in Ghana in May 2019. It featured over 100 participants, who worked together to identify ten research themes and build relationships to underpin future collaborations.
In March of this year, the N8 and ARUA partnership was extended into professional services, with research managers collaborating to deliver a virtual training module for a UK-Africa cohort in the International Research Management Staff Development Programme. Looking ahead, virtual seminars with ARUA's Centres of Excellence in Water and Non-communicable Diseases are planned.