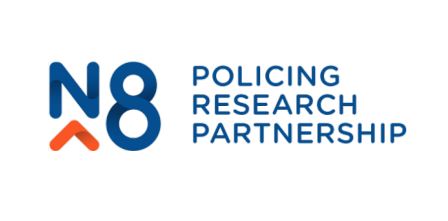 A celebration of N8's Policing Research Partnership small grants programme has confirmed that some of the North's top academic talent is producing research with the power to transform society across a range of areas.
The two-day, N8 PRP Summer School at Lancaster University in June showcased 10 recently-started and completed research topics looking at impact on policy and practice. Additionally delegates heard from nine pieces of research from PhD students across the N8 PRP family.
Among the presenters were Julie Jackson, Detective Inspector at Cheshire Constabulary and Dr Steven Watson, Newcastle University who presented on The Manipulation Presentation Techniques of Controlling and Coercive Offenders.
Julie Jackson said that her interest had been piqued through working in volume crime and feeling that in some cases officers were returning from interviews believing what the suspect had said and probably had not had a truly balanced view.
Research is in its initial stages, but it has shown that some suspects use various manipulation techniques when being interviewed and in recognising that police can plan and prepare their interviews accordingly.  This means refocusing officer training from online to face-to-face.
DI Jackson said: "We are doing a really good job in interviewing suspects, but I think this is just another tool in making sure we have a better judicial outcome."
Professor Stuart Lister at the University of Leeds' School of Law, presented on Exploring the Impact of Body Worn Video in Incidents of Domestic Abuse. He said: "The research has shined a light on how officers are using cameras at the scene of incidents. It has drawn attention to the way in which the cameras can be used for more thorough and effective investigations and the way in which the footage recorded can be potentially used in the criminal process."
Dr Donna Marie Brown, Associate Professor, Durham University and Pam Davies, Northumbria University have been researching Innovations in Policing Domestic Abuse: Understanding Success to Build Capacity.
Dr Brown told delegates that Her Majesty's Inspectorate of Constabulary  Report (HMIC) of 2014/15 said that policing of domestic abuse is an area of increasing need and an improvement in the effectiveness and efficiency is needed, although there are examples of very good and successful innovation practices taking place within police forces.
She said: "If we get the policing of domestic abuse and violence right, it's going to have an impact not only on the people directly affected by the abuse, be it perpetrators, victims or members of their family, but also on the broader community.
"It's very important that the limited resources that the police have are used most effectively to inform their decision making. It's also very important to involve the voices of people who have been affected by domestic abuse and I think that engaging them within the research that the N8 does is helping to inform future practice as well."
The research by Paul Taylor and Phil Larratt of the National Crime Agency is Policing Bitcoin: Investigating, Evidence and Prosecuting Crimes Involving Crypto-currency. Interest in this area started when the police noticed a drip feed of intelligence concerning the abuse of crypto-currencies.
Paul Taylor said: "We have seen an increase in criminals utilising crypto-currencies to facilitate all kinds of payments in relation to drug dealing online, firearms supply, money laundering. Crypto-currencies presented a number of threats across a number of crime types, so it was important for us to look at it from a policing point of view to determine our best approach.
"The team's research has led to best guidance in policing crypto-currency crime and had an increasing impact involving key partners in law enforcement and academia as well as the private industry. It has led to some really good outcomes, some interesting criminal cases that have been supported all the way through court and we continue to look for opportunities for policing in emerging areas of crypto-currencies.
"There are technologies just around the corner that will enable fast, secure, relatively cheap payments for goods and services, so if there are opportunities for benefits to society as a whole there will no doubt be opportunities for criminals to exploit these new emerging areas of technologies."
All of those who took part in the summer school praised the partnerships between academia and policing paving the way for important research that has an impact on society.
Dr Brown again: "One thing that N8 has been particularly good at and one thing that we are very grateful for the small grant for is that the N8 has enabled us to genuinely co-produce this research, to work collaboratively, to think about what we bring to the table, and what areas of expertise the different partners have. It helps us to strengthen the basis of our research and really to give us a solid base for making future recommendations."
Jude Towers, lead for the N8 PRP Training and Learning strand and conference facilitator said there was clear evidence that bringing all the researchers and police together adds further benefit: "The individuals will sum to more than their parts, so by getting everyone in the same room you can see all of the connections and how one things fits into another.
"The kind of questions being asked and the discussions that people are having, make much bigger connections and help to build a research community around the policing issues and challenges we are currently experiencing."