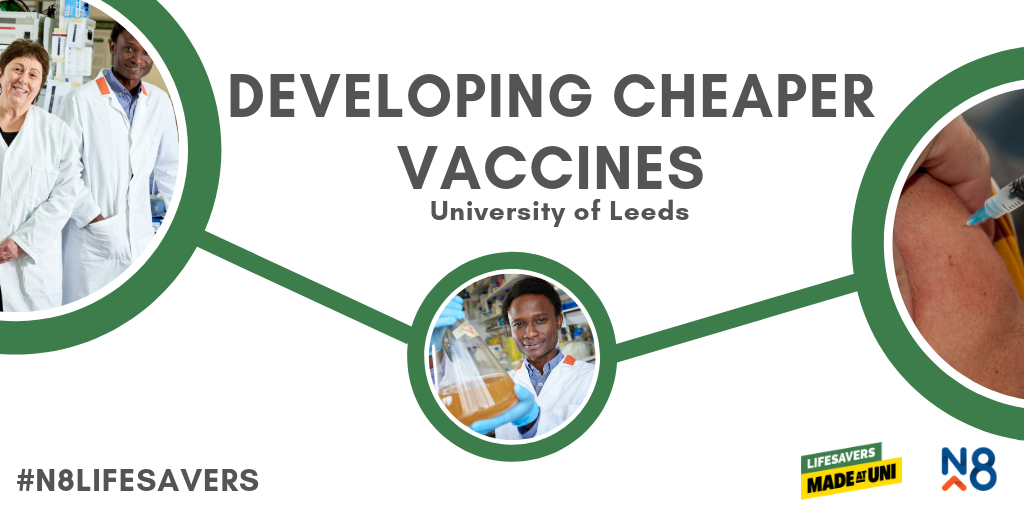 Researchers at the University of Leeds are developing a cheaper and safer way of making vaccines, opening up the possibility that low-to-middle income countries can start their own vaccine programmes.
The traditional approach to making a vaccine is to use a live virus which requires strict biosecurity, but very few developing countries have the necessary secure laboratories.
"There is a real need to increase the production of vaccines and to conduct research into creating new ones, not only for humans but also to protect livestock."

Professor Stonehouse
Although the virus is inactivated when the vaccine is given, the manufacturing stage uses a large quantity of live virus. As well as creating a biosecurity risk, it also means that it is expensive to manufacture.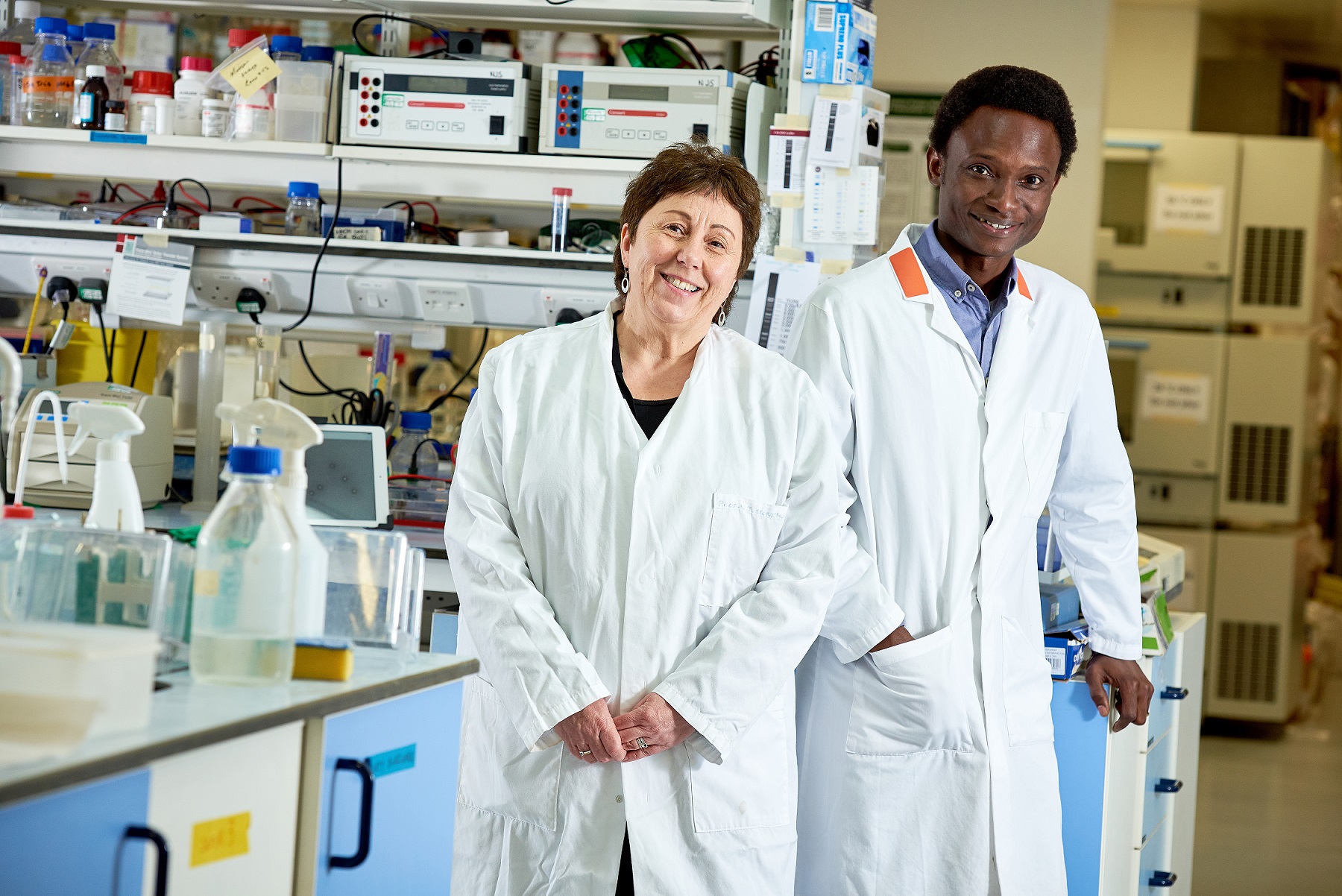 However, the genetic code in the live virus is prone to mutation. In extremely rare cases – around one in 2.7 million cases – this mutation can result in people who have been vaccinated contracting the disease. They then risk infecting close contacts.
The research team at Leeds, led by Professor Nicola Stonehouse and Professor Dave Rowlands, have shown that a vaccine can be manufactured by using virus-like particles 'engineered' in yeast. The development of virus-like particles is seen as a safer route to vaccine development.
"At Leeds, we have successfully developed a process which involves engineering polio virus-like particles in yeast – and the next stage is to see if we can make this work on an industrial scale.

"If we can, polio virus-like particles will become attractive to the pharmaceutical industry as a safer alternative to using a live virus."
One of Professor Stonehouse's former PhD students, Dr Oluwapelumi Adeyemi, is hoping the research at Leeds will one day allow him to investigate vaccines for some of the diseases in his home country, Nigeria, including Lassa fever – a category 4 pathogen requiring very strict bio-security. He is now a research visitor, using the techniques he learned at Leeds in his molecular biology laboratory at the University of Ilorin, in Nigeria.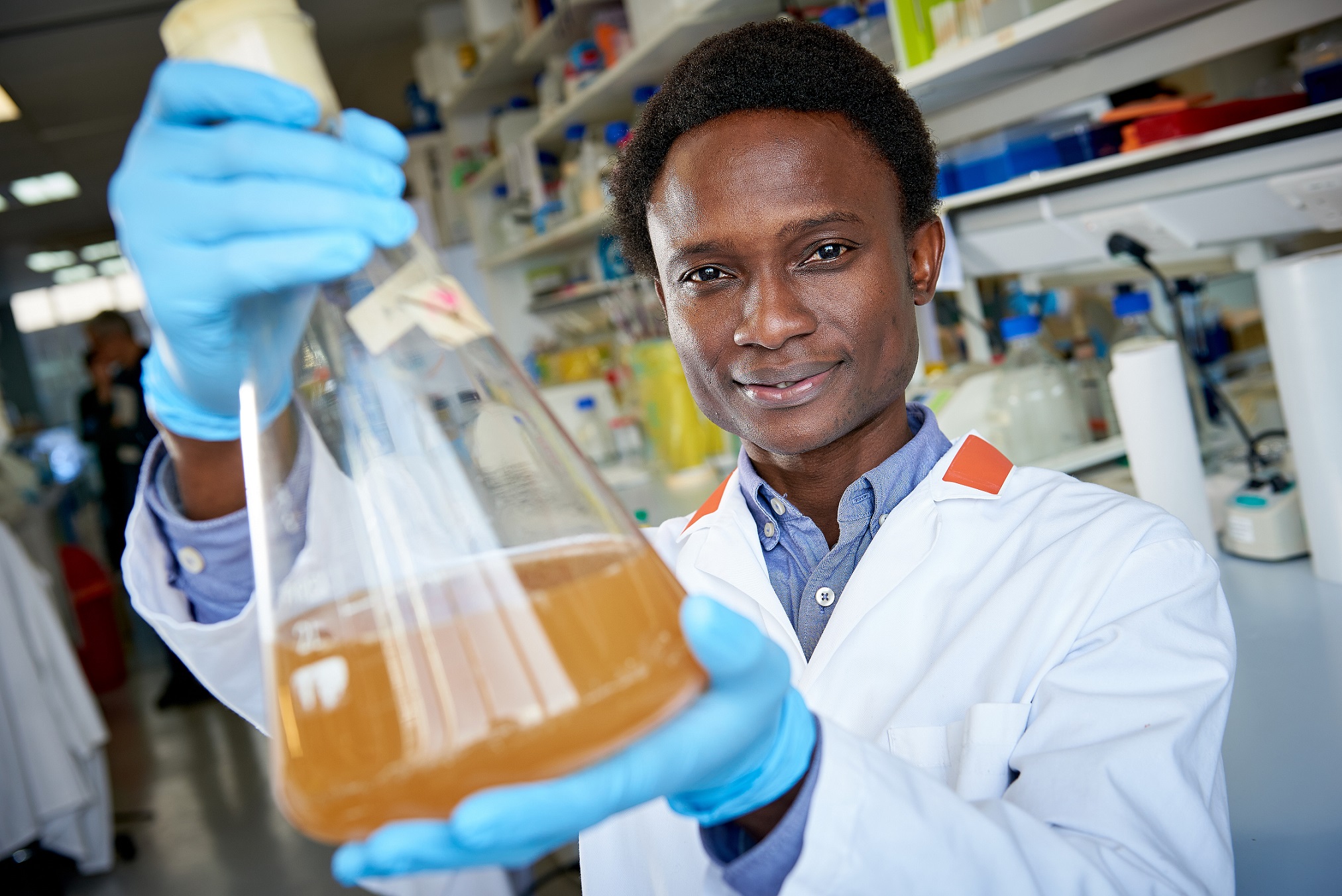 The work at the University of Leeds has been funded by the World Health Organisation and involves the National Institute for Biological Standards and Control, the Universities of Oxford and Reading, the Pirbright Institute, the John Innes Centre and the University of Florida.
Made at Uni, following on from their launch campaign highlighting the impact universities have had on people, lives and communities, released their brand new campaign, 'Lifesavers' in May 2019. This campaign highlights 100 universities across the UK who are saving lives and keeping us healthy through key research.