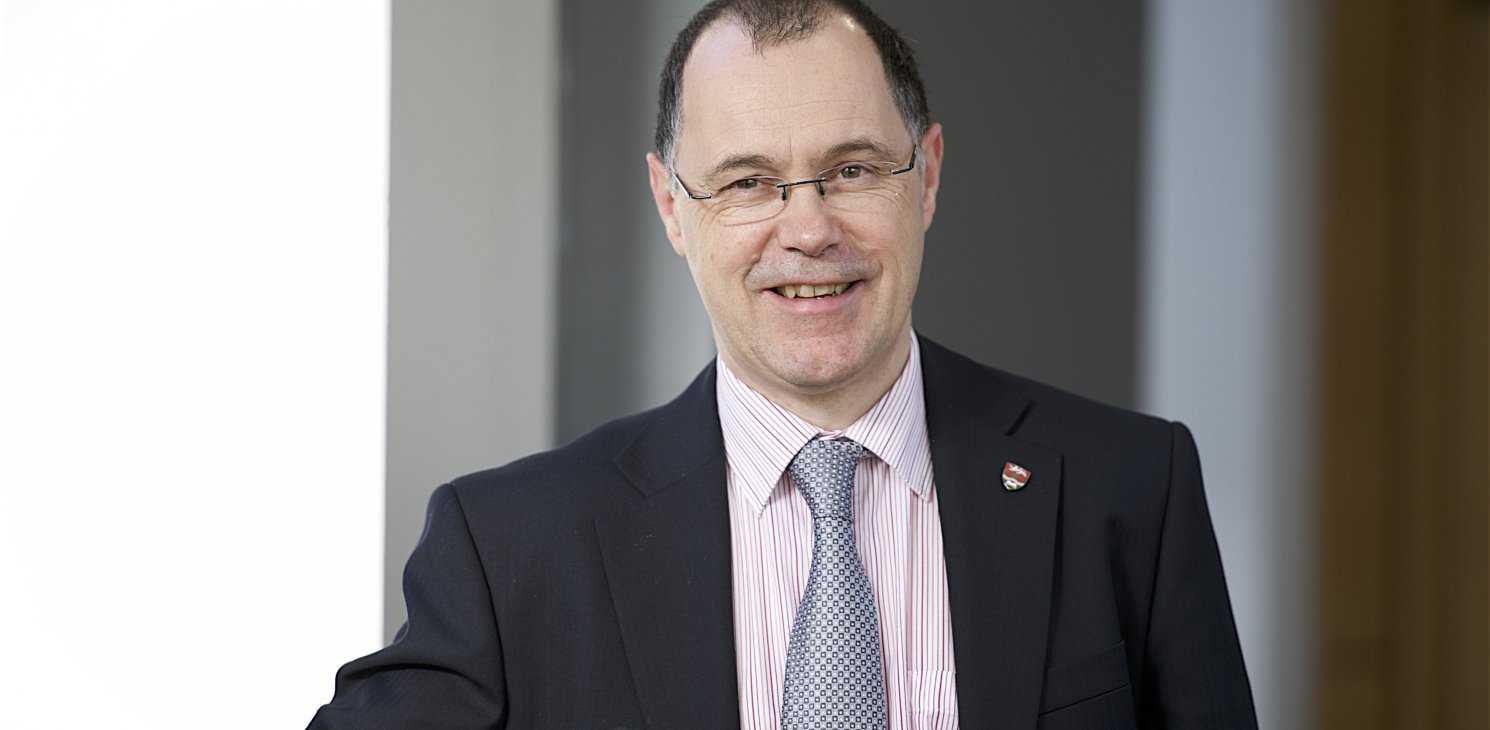 THE N8 Research Partnership (N8) has announced that Professor Mark E Smith, Vice Chancellor of Lancaster University has succeeded Professor Koen Lamberts as Chair of the N8 Board of Directors.
His responsibilities as Chair include the oversight of strategic research collaborations with business and public sector research users, as the N8 continues to build innovation communities for economic growth across the North of England.
Professor Smith will also ensure strategic engagement with Government officials, industry, research funders and other stakeholders, working closely with the Vice-Chancellors and Pro Vice-Chancellors of Research of the other N8 universities, as well as N8 Director, Dr Annette Bramley.
Professor Smith said: "I am very pleased to be able to take up this role of Chair of the N8 Board of Directors. Under Prof Lamberts' leadership over the last two years, the partnership has made great strides.
"Our research strengths in agri-food, bio-economy, digital creativity and life sciences, allied to the development of collaborations with business and industry, are producing innovative thinking, creating new jobs and contributing to tackling issues ranging from climate change and food security to urban transformation and the search for new medicines.
"With colleagues across the N8 family and with Dr Bramley, I aim to enhance our burgeoning reputation in playing a vital role in ensuring that the Northern Powerhouse concept is developed and translated into lasting economic benefit.
"The N8 will continue to build on relationships with public and private sector organisations and with funders while forging new ones inside and outside of the N8 network to support the development of leading-edge research programmes that support and drive the growth of the knowledge-based economy.
"The government has thrown down a gauntlet to universities to deliver regional business growth and innovation and the N8 is stepping up to the challenge, becoming stronger together and aligning our research projects with UK Industrial Strategy to drive the growth of the knowledge-based economy."
Professor Smith studied natural sciences at Churchill College, Cambridge before completing a PhD at the University of Warwick. He specialises in nuclear magnetic resonance (NMR) and materials physics.
He has been vice chancellor at Lancaster since 2012. He is also a Fellow of the Institute of Physics and holds a number of external appointments which including Member of Ampère Prize Committee; Trustee of Jisc; Chair of the Board of HECSU/Graduate Prospects;  and Chair of the employers' association.
Professor Lamberts, who recently vacated his post as Vice Chancellor at the University of York to take the top job at the University of Sheffield, said: "Mark is an extremely talented university leader with a commitment to research excellence and knowledge exchange. He will be an excellent chair for N8 who will play a key role in moving collaborative research in the North of England forward at pace and with impact."