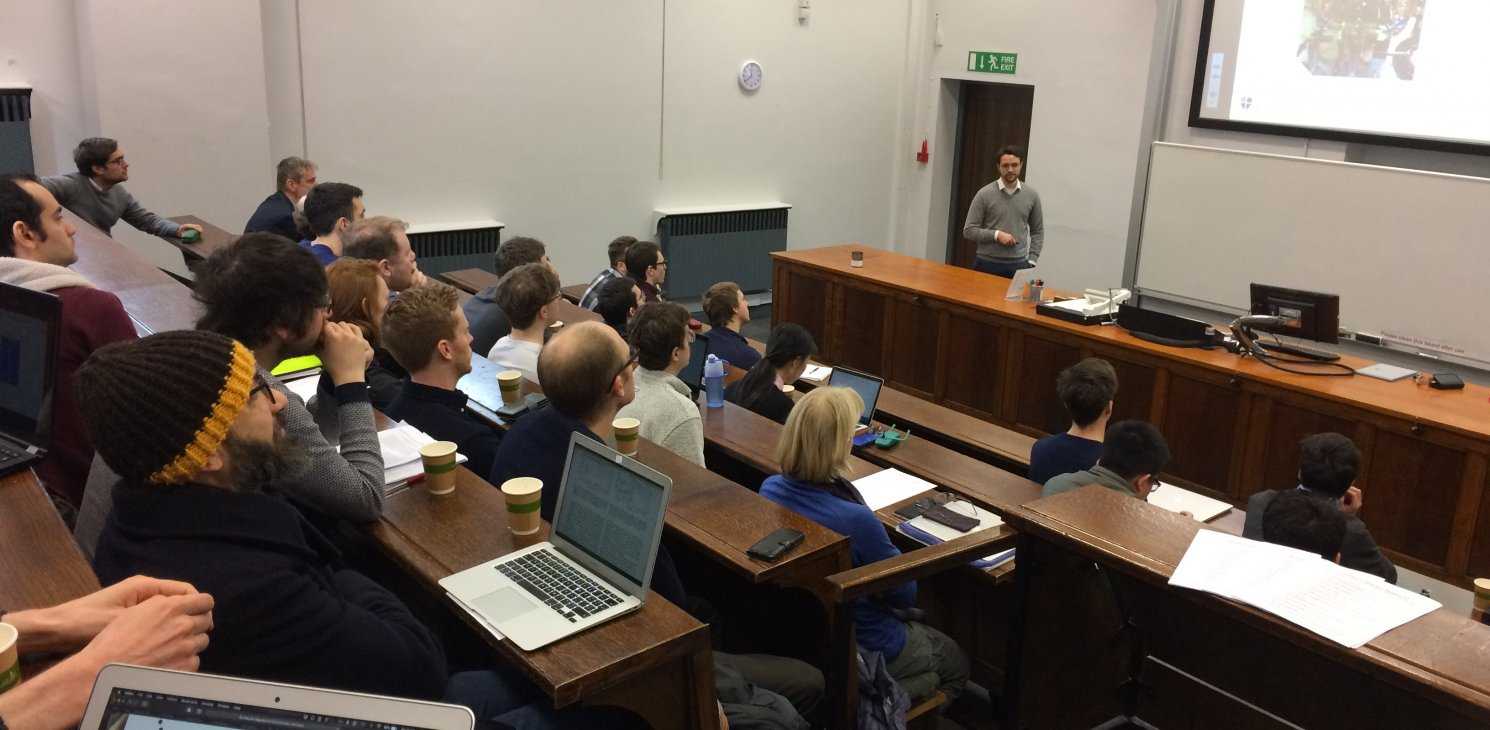 By Dr Almut Beige – Theoretical Physics Group, University of Leeds.
Quantum Physics has always been a very active area of research in the UK. Many of the research groups interested in this topic, and its potential applications in Quantum Technology, are based in the eight member Universities of the N8 Research Partnership.
For more than a decade, the White Rose Universities (Bradford, Leeds, Sheffield and York) hold regular one-day Quantum Meetings. They include talks from PhD students, Postdocs, young and more experienced academics. These regular meetings provide a platform for lively discussions and importantly often spark scientific collaborations.  These meetings are an ideal first opportunity for presenting novel results away from home, for many PhD students.
For two years our one-day quantum research meetings have been attracting participants from all N8 Universities, the fourth of which took place at the University of Leeds recently.
Dr Frieder Koenig from the University of St Andrews gave the opening talk, presenting on optical analogues of gravity systems. Other talks covered topics ranging from; the foundations of quantum electrodynamics, to cold atoms and quantum computing. The attendees also learned more about quantum thermodynamics, quantum communication and quantum illumination. Expanding the group of participants showed that there is moreover a very strong interest in using methods from quantum information processing, to increase our understanding of condensed matter systems in the north of England.
The next Northern Quantum meeting is planned for June in Liverpool. To find out more about attending, contact Almut Beige at:  a.beige@leeds.ac.uk