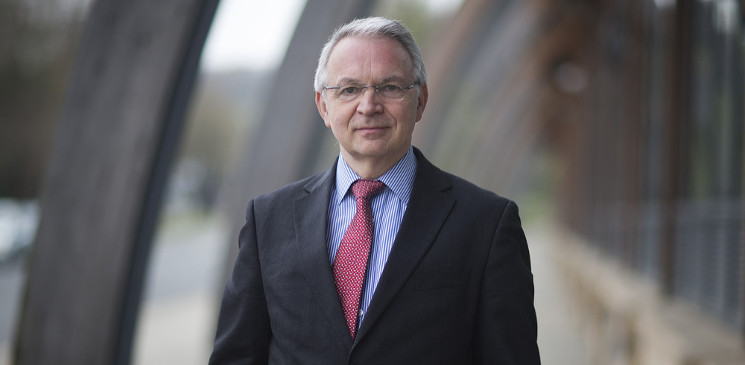 Professor Stuart Corbridge, the Vice-Chancellor, explores its key proposals and Durham's role in the North.
Durham University is one of the world's great universities and one of the most distinctive. As well as being a truly global university, with links around the world and 150 nationalities represented among our staff and students, we are very proud of the positive contribution we make to our host communities, Durham City and Stockton, and the wider North of England.
A recent independent study found that we are worth £1.1 billion a year to the UK economy and support 13,600 jobs – including more than £600 million and 10,330 jobs in North East England. We are also one eighth of the N8 Research Partnership and together these universities' economic activity is worth a total of £12.2bn to the Northern economy each year, delivering a total of 119,000 FTE jobs and attracting £1.26bn of research funding per annum.
Our culture related activities play a crucial role in making Durham an attractive place to study, work, live, visit and invest and we make a significant social contribution, including through our staff and student volunteering, schools outreach and sports partnerships.
Our world-leading and world-changing research, while improving lives across the world, also has real impact close to home, as can be seen through our pioneering partnerships with the Centre for Process Innovation in the Tees Valley and the Auckland Castle Trust, with whom we are working to create The Zurbarán Centre for Spanish and Latin American Art in Bishop Auckland, County Durham.
Whether it is partnering with innovators in industry, collaborating with cultural leaders in the arts or supporting local good causes, our impact goes way beyond Durham University.
But we want to do better still. We want to be an active partner in regional, national and international debates, tackling issues big and small, locally and globally, for the good of our communities, region, nation and the world.
We aspire to be a University that brings jobs, innovation and prosperity to the North – and being a member of the N8 is central to that, as we collaborate with partners and challenge one another to translate our research into knowledge exchange.
One example of this is our involvement in the N8 AgriFood research programme, through which we are exploring the impact of climate change on food production and new technologies for crop improvement and protection.
Our new Durham University Strategy 2017-2027 includes ambitious proposals to ensure our long-term sustainability, deliver world-class research, education and a wider student experience, and enhance our contribution to the North of England.
In research, we will build critical mass across the University, develop new University Research Institutes to address key global challenges, and invest an extra £2.8 million a year in postgraduate and postdoctoral research through our new Chancellor's Scholarships.
In education, we will build a new Centre for Teaching and Learning, build an Education Laboratory where new pedagogic techniques will be developed and implement a new University-wide Fair Access Strategy to ensure we are helping talented students from all backgrounds fulfil their potential.
In the student experience area we will develop new colleges and better sports facilities, a new facility for Durham Students' Union and fundraise for a new concert hall, while also developing our students' leadership through a new Durham Award scheme.
We will also significantly internationalise the University, increasing our proportion of non-UK students to 35 per cent by 2027.  In 2017 we are opening (with Study Group) an International Study Centre at The Queen's Campus, Stockton, to equip international students with the language and study skills they need to progress to undergraduate or postgraduate study and develop partnerships with peers across the world.
And we will deliver all this from a world-class estate, with state-of-the-art new facilities and refurbishment of our existing estate.
Much more information on our Strategy is available here.