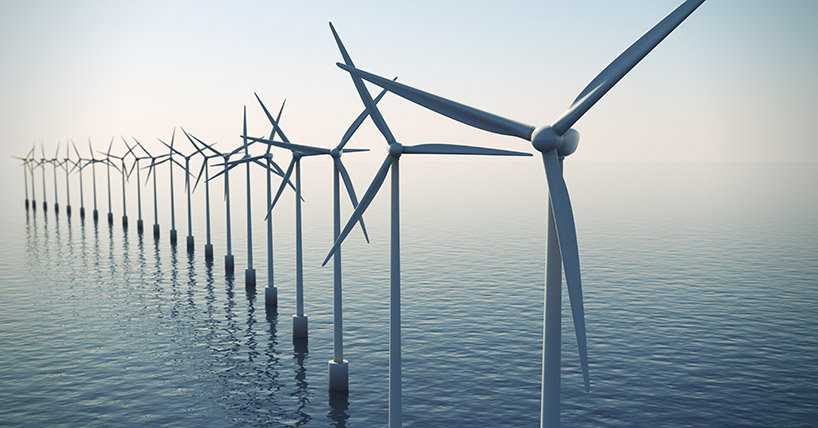 An innovative £10M research project being led by an N8 university will investigate the potential of harnessing offshore wind and marine renewable energy to produce zero carbon hydrogen and ammonia fuels.
Newcastle University will be part of the Ocean Renewable Energy Fuel (Ocean-REFuel) programme, targeting the conversion of offshore wind and marine renewable energy to liquid and gaseous fuels.
The news comes as the UK prepares to host COP26, the UN Climate Change Conference, in Glasgow and the consortium includes world-leading research teams from the Universities of Newcastle, Strathclyde, Nottingham, Cardiff and Imperial College London.
The project is funded by the Engineering and Physical Sciences Research Council, industry, and the partner universities, who have also pledged nine linked PhD studentships. The consortium will be working with major industrial OEMs, health and safety executive, regulators, electrolyser system manufacturers, wind turbine manufacturers and utilities companies including: TFP hydrogen, ITM power, National Grid, Siemens-Ganesa and EDF energy.
Dr Mohamed Mamlouk, Senior Lecturer at the School of Engineering, and Keith Scott, Professor of Electrochemical Engineering at Newcastle University will be leading the second work stream of the programme targeting the conversion of renewable wind energy to carbon free fuels, Hydrogen and Ammonia.
Dr Mamlouk said: "Our vision is to harness and convert deep offshore wind and store it in the form of Hydrogen, and other chemical vectors, using sea water by developing new electrolyser technologies that are capable of using sea water directly with minimal pre-treatment. Seawater is an unlimited and safe water resource that can be used to create hydrogen. However, there are several challenges including high materials and energy costs in purifying and desalinating sea water that restrict its use in water electrolysers for hydrogen production."
Professor Scott added: "Hydrogen is ideal for storing renewable energy over longer durations of days, weeks and months. It will strengthen our energy security and can be used to provide electricity, renewable heat for domestic and industrial use, power long-haul transport, shipping and aviation and in chemical synthesis. Importantly, when converting hydrogen back to electricity or heat only pure water is produced which is an invaluable resource with high demand."
Tackling climate change challenges

Professor Stephanie Glendinning, Pro-Vice-Chancellor for the Faculty of Science, Agriculture & Engineering, Newcastle University, said: "We are excited to be part of Ocean-REFuel targeting the conversion of offshore wind and marine renewable energy to liquid and gaseous fuels. The project tackles simultaneously several major global challenges related to climate change, energy, and water."
Professor Jane Robinson, Pro-Vice Chancellor, Engagement and Place, Newcastle University, added: The University has an important role to play in supporting our partners, our city and our region. The Ocean-REFuel project will help us maximise the contribution we can make to our community to the ways in which we can help tackle one of the key issues of our time – climate change."
Minister for Energy, Clean Growth and Climate Change Anne-Marie Trevelyan said: "The waters around the UK offer abundant prospects for clean energy. Ensuring that we can tap the full potential of our natural resources will be vital in meeting our bold climate change commitments.
"As shown through our world-leading offshore wind sector, we are not only capitalising on the clean energy potential around our coastline but also the opportunities for investment, jobs creation and regional growth. Projects like Ocean-REFuel are helping us fulfil that potential as we build back greener."
Dr Lucy Martin, Deputy Director for Cross-Council Programmes at EPSRC, said: "The UK is the world's largest producer of offshore wind energy but there is vast potential yet to be tapped into, as outlined in the Prime Minister's plan to quadruple the amount we produce by 2030 including the opportunity to use offshore wind to help meet our green hydrogen production needs.
"By addressing key research challenges to the wider use of offshore wind energy and integrating it into green hydrogen production, the Ocean-REFuel project will help us to engineer the radical energy transition needed to deliver on our Net Zero commitment and also enhance the sustainability and resilience of the UK energy system."
The five-year collaboration, which involves 28 industrial partners, including BP, Scottish Power the National Grid and ENI – Italy's former national oil company, will also produce a Blueprint for the first integrated Ocean Renewable Fuel production facility.