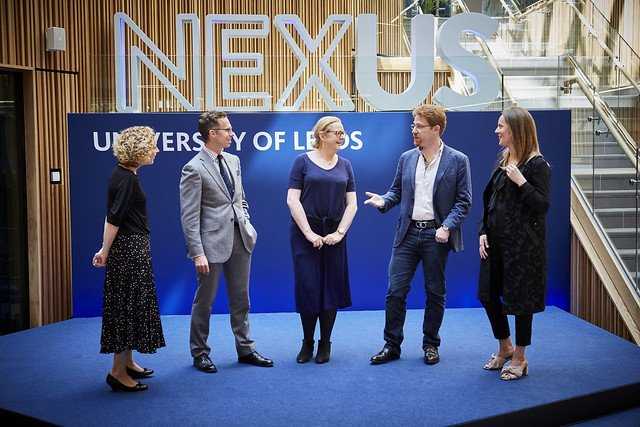 The new £40 million Nexus innovation hub at the University of Leeds opened its doors officially this week, with a special VIP launch event.
An expert team, including N8 researcher and co-director of the Leeds Institute for Data Analytics at University of Leeds, Professor Chris Gale, spoke on a panel at the exclusive event to celebrate the opening of the new state-of-the art building.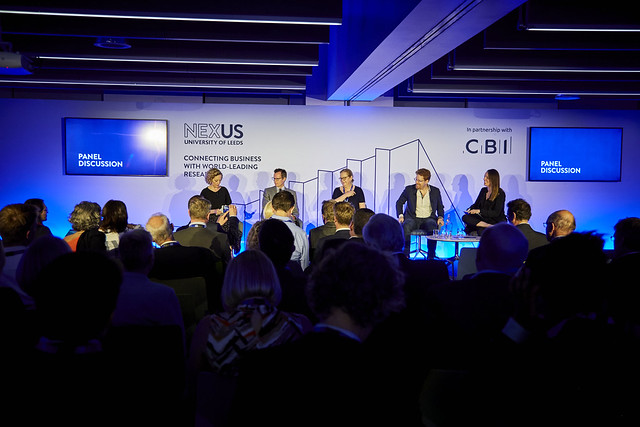 The panel of speakers explored the new co-commissioned CBI report 'The Changing Nature of R&D' in more detail and identify the outcomes required for future policy change.
Guests at the event were amongst the first to explore the findings of the report's research, released on 16th May, alongside visiting the new Nexus building.
Nexus will provide a place where businesses and other external organisations looking to innovative, be more productive and grow can access the university's capabilities and talent. The new centre will be a hub for the growing innovation community in Leeds, creating new jobs and investment.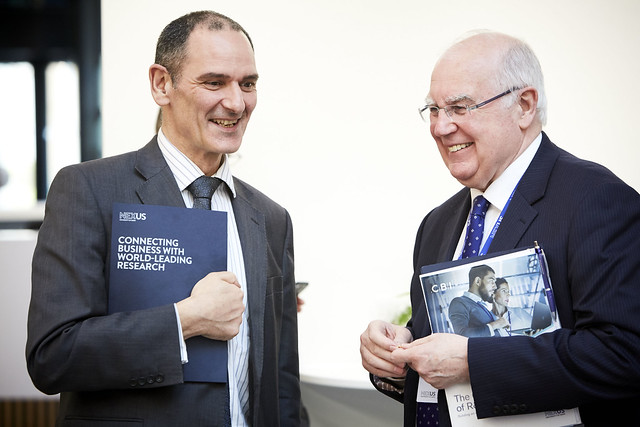 The University of Leeds is one of eight members of the N8 Research Partnership (N8), which is a collaborative body for the most research-intensive universities in the north of England; Durham, Lancaster, Leeds, Liverpool, Manchester, Newcastle, Sheffield, and York.
Dr Annette Bramley, director of N8, said: "Nexus embodies the University of Leeds' outward-facing approach to growing and achieving in an increasingly competitive, global landscape. This will be a place for ideas, expertise and opportunity to come together, advancing partnerships and creating greater value between entrepreneurs, business and world-leading researchers.
"This will be an innovative, world-leading hub right here in the north of England – which is incredibly exciting. It's key that the University of Leeds can be used to initiate and develop companies and use this expertise, knowledge and skills to equip and drive forward the regional economy."