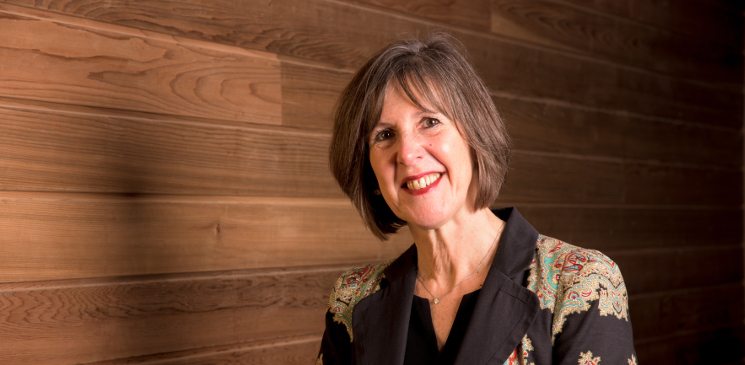 Professor Janet Beer, Vice Chancellor, University of Liverpool and Vice-President of Universities UK, England and Northern Ireland, and N8 Board member, argues that – despite significant challenges ahead – universities can thrive in a post-Brexit world, with Government support and investment.                                              
Government is committed to ensuring the UK exits the EU, so we must now embrace the challenge of a slightly different long-term future for the Higher Education sector. Our universities should be central to the solution for a successful post-exit Britain and the sector can make an invaluable contribution to a dynamic, outward-facing and competitive United Kingdom.
British success story
Our universities are a British success story.  They are world-renowned, internationally competitive and a major economic asset, generating annual output of £73bn for the British economy.
Universities can play a central role in driving economic growth locally, regionally and nationally; improving productivity as part of a new industrial strategy; and strengthening international trade and diplomatic relationships across Europe and the wider world.
They can also support the UK's soft power and global partnerships. Many leading international figures are alumni of British universities, and our universities are connected with businesses, governments and research partners world-wide.
There are five key areas that the Government needs to focus on in order to ensure that we are able to maximise the UK's economic success and global influence post Brexi
Overseas students in the UK
Currently, the UK is the world's second most popular destination for international students, who spend money and create jobs.  But we should aspire to be the world's most attractive destination for overseas students, who can be central to a successful post-Brexit Britain.
They already make a £7 billion contribution to the economy, generating almost 137,000 jobs in communities in every UK region. In addition, they enrich university campuses both academically and culturally. Many return home having forged strong professional and personal links that provide long-term, soft power benefits for Britain.
It is key to the future growth of the UK economy and the competitiveness of British universities that EU and non-EU students alike are able to continue to come to the UK to study, without unnecessary bureaucratic burdens, and that the UK's outstanding global reputation for providing high-quality education – sought by students the world over – is protected and enhanced.
We want the Government to support us to attract students from across the world. To do this we need a coherent cross-Government international student growth strategy, that commits to a quantitative target to increase higher education export earnings.
The immigration system needs to be reformed to ensure that students can come to the UK, regardless of their nationality, and international students need to be removed from the net migration target.
It is essential that the Government supports us to promote a welcoming message worldwide that the UK is an open and attractive destination for students.
The uncertainty surrounding EU students' access to student finance and tuition fees for those beginning studies in 2018/19 needs to be addressed immediately.  It should be clearly stipulated that the same terms will apply to EU students for the duration of their course, regardless of the timing of the UK's formal exit.
Enhancing international research collaboration
Next we need to ensure that our exit from the EU serves to enhance the UK's international research collaboration, rather than harm it.
Research is an international endeavour and does not respect national boundaries. Often the very best research is done by the best minds collaborating in teams working across borders.
In order to make sure that our research collaborations aren't hindered, we must ensure that the UK continues to have influence over and access to EU research policy and programmes, not just for the duration of the current programme but beyond.  Participation in this area of EU policy serves the national interest.
A cross-Government approach to supporting international research could be set up as part of the wider international research and education strategy. This would cover engagement with both the developed and developing world, and draw together and build on the disparate funding mechanisms which exist currently for international collaboration.
A central pillar of the UK's offer to overseas governments and businesses needs to be the promotion of research collaboration opportunities with UK universities, through the Department of International Trade.
There is also a need for investment in additional bilateral and multilateral research and innovation initiatives with key European, transatlantic and global partners.
Attracting international talent
EU staff make up 16% of the academic workforce in the UK, contributing vital and highly specialized skills to the UK economy and research base, and enhancing the quality of teaching.
To make British universities magnets for international talent, the immediate uncertainties associated with EU staff need to be addressed. In particular, removing the administrative burdens currently associated with hiring international staff.
Additionally, the Government needs to reform the immigration system to ensure that talented academics, researchers and university staff can come to the UK, regardless of their nationality, with minimum visa bureaucracy and barriers.
It should be noted that access to vital, globally competitive funding for excellence such as is currently funded by the European Research Council is a major part of the UK's attractiveness to overseas talent – access to this needs to be preserved.
Universities' economic contribution and global influence
Prioritising stable and sustainable public investment for the higher education sector will in turn leverage investment from private sources.
Increasing public investment in research and innovation will maximise opportunities.  We would like to see from the Government a commitment to replace any lost research and innovation funding associated with leaving the EU. We are also looking for added reassurances of a commitment in real terms to an increase in science funding in order to preserve the UK's international competitiveness.
This would provide an excellent return on investment through investing in a long-term stable sector that will help mitigate the effects of short-term economic uncertainty, and bring the UK more in line with competitor countries.
Increasing investment in the Higher Education Innovation Fund (HEIF) will allow Universities to strengthen the UK's capacity for economic growth at both local and national levels.
To support the UK's innovation activity, we would like to see investment in enhanced funding opportunities with both established partners, such as Germany, and emerging powers, such as India and China.
Finally, with regards to investment, we would like the Government to fund innovation-focussed capital projects to replace the funding opportunities currently offered by the European Structural and Investment Funds.
Access to global opportunities for UK students and staff
Providing global opportunities for UK students and staff will support international research networks, and enhance the employability of UK graduates, as well as enhancing the productivity and economic contribution of researchers and the positive profile of the UK worldwide.
Many of the jobs that today's graduates will do in the future don't exist yet, but we do know that the UK workforce needs internationally networked and culturally agile graduates who can support the UK to become a global trading nation.
We would therefore like to see the UK Government invest in international mobility programmes to support international experiences for UK researchers and students, as well as continued UK access to EU funded mobility programmes such as Erasmus.
UK universities are resilient, adaptable and forward-looking.  Whilst Brexit poses many challenges for us, we are confident that with the right Government support and investment, we can play central role in ensuring the UK's economic success and global influence in a world outside of the EU.