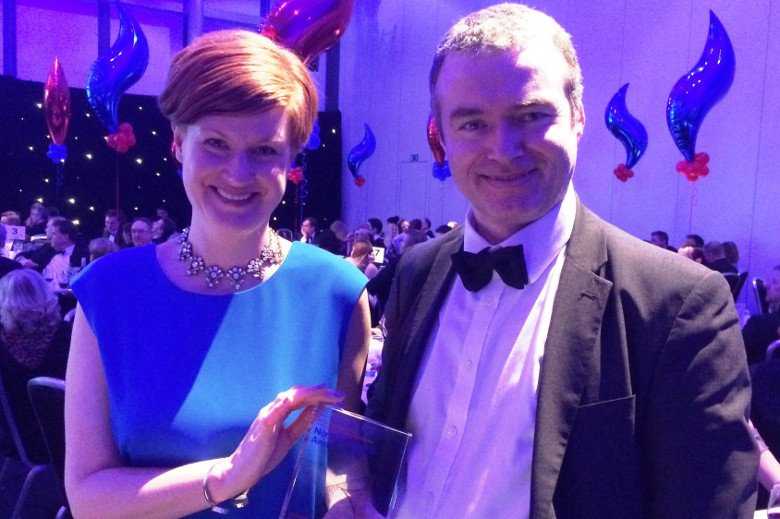 The N8 Research Partnership has been named Northern Powerhouse 'University Organisation of the Year' at a prestigious award ceremony in Manchester.
The award was presented to N8 at Northern Lights 2017, an event that is designed to celebrate business excellence and collaboration across the North of England.
N8 was recognised for its commitment to driving the Northern Powerhouse policy and innovation agenda forward, and praised for its contribution towards the region's economic growth.
The ceremony, which was hosted at Lancashire County Cricket Ground, honoured a range of individuals and organisations from across the North who have been instrumental in advancing plans to help make the Northern Powerhouse project a reality.
Dr Peter Simpson, Director of N8, said: "I am delighted to accept this award on behalf of the N8 partnership. It is pleasing that the judges recognised the strength of pan-Northern collaboration of the eight major universities, our economic impact, and the N8's commitment to policy and innovation helping to build the Northern Powerhouse."
Other finalists in the 'University Organisation of the Year' category were Leeds Beckett University and Manchester Metropolitan University.
The awards were organised by The UK Northern Powerhouse International Conference and Exhibition, and judged by the group's advisory board, which is chaired by Lord Kerslake and made up of prominent business figures across the North of England. Others honored in the event included Nissan (Northern Powerhouse Manufacturer of the year), PD Ports (Northern Powerhouse Transport/Infrastructure company of the year), Sir Howard Bernstein (Northern Powerhouse Public Sector Personality of the Year), and David Robinson (Northern Powerhouse Business Personality of the Year).