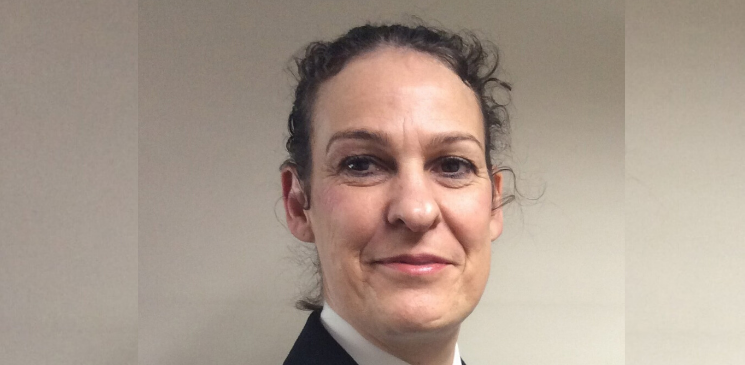 A blog by Chief Superintendent Ngaire Waine, Head of Criminal Justice at Merseyside Police and N8 PRP Policing Director
When I was appointed to the position of co-director of the N8 Policing Research Partnership (N8 PRP), I couldn't have anticipated that my tenure would begin in such unusual circumstances. The impact of Covid-19 and the resulting lockdown has presented police forces across the country with the challenge of policing by consent in unprecedented times when there are many uncertainties.
Not everything has been straightforward, but the past few months have reaffirmed to me the importance of the work that is undertaken by the N8 PRP. In my role, I hope to provide a voice that reflects the needs of the 11 different police forces we represent in order to guide the research that is undertaken by our academic partners. It's my role to articulate the priorities of policing to academics and to assist the leads in each of the forces to convey the huge value the partnership offers to guiding policy in the years ahead.
One area that represents an increasingly dangerous element of our society is the idea of vulnerability. There are many ways in which the most at risk in society are exploited – including modern slavery, stalking, controlling and coercive behaviour and child exploitation, including the growing issue of county lines gangs.
Such criminal elements represent challenges for forces, and in order to develop effective policing methods that puts victims at the centre of strategies further research and investigation is required. The concept of vulnerability will be one of my key focuses in my role at the N8 PRP.
Organised criminality in the sphere of the vulnerable is no longer geographically bound. Just as modern criminals can use technology to exploit those at risk in our society, police forces must continually innovate in order to develop strategies that protect those who need it most. Unfortunately, the abuse of the vulnerable is one of the biggest problems our society is currently facing and in order to police it correctly we must develop policies that are underpinned by academic rigour.
By working with my co-director Geoff Pearson, I will seek to facilitate the exploration of many different elements of policing. This will include policing by consent and serving the needs of complex communities. Within our society currently there are many different groups demanding change – from Black Lives Matters to climate change protestors – and it's our responsibility as police forces to understand the different needs of such groups so we can better serve their needs while maintaining the rule of law.
Key to achieving this will be through collaboration and through listening to the voices of as many stakeholders as possible. As an example, through my role as policing co-director of the N8 PRP I hope to promote the N8 Policing Innovation Forum, which has proven to be an excellent medium for the exchanging of ideas and policies from different forces and agencies.
Overall, I hope to use my role to promote cross-agency collaboration that is underpinned by a commitment to delivering innovative approaches to law enforcement that are centred upon protecting communities across the North. The N8 PRP affords a wealth of engagement, research and knowledge exchange opportunities, and I'm personally determined to maximise the benefits in order for police forces across our region to develop improved ways of serving those who need us most.