A new study by two N8 universities to understand how our skin develops from birth aims to identify the early risk factors for the development of eczema.
The Skin Testing for Atopic eczema Risk (STAR) study will monitor 175 babies during their first year of life to see how their skin matures, and identify which of them are most at risk of developing eczema.
The new study is a collaboration between the Sheffield Dermatology Research Group at the University of Sheffield and the University of Manchester.
Cases of chronic skin conditions, including atopic eczema (also known as atopic dermatitis), can seriously affect the quality of life for people living with them. In the UK alone, one in five children and one in 12 adults have atopic eczema, while atopic eczema and contact dermatitis account for 84 to 90 per cent of occupational skin disease.
Dr Simon Danby, the lead researcher of the STAR study and Research Fellow at the University of Sheffield, said:
"A growing body of evidence suggests a critical role for the skin barrier in the development and course of atopic eczema. A greater understanding of the skin we are born with prevents eczema means we will be able to identify susceptible individuals early on, and enable novel therapeutic options to improve standards of neonatal skincare and prevent clinical eczema development."
Babies will be monitored throughout their first 12 months using specialist, non-invasive fourier-transform infrared (FTIR) spectroscopy technology provided by Agilent, industry partners of the collaborative study.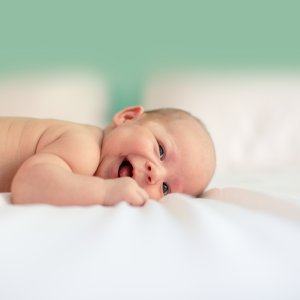 "Following birth our skin takes a number of years to mature before it gives us the protection we need from our environment, but without adequate protection our bodies are exposed to irritants, allergens and bacteria that can trigger a range of skin problems including eczema.
"The early identification of high-risk babies opens up the opportunity to prevent eczema development, and could potentially prevent the development of other allergies too," added Dr Danby.
The research learnings will also provide the opportunity for the medical community to diagnose as early as possible, to administer the right care and promote effective management of eczema.
Dr Alison Cooke, co-investigator from the University of Manchester, said:
"Apart from the importance of early identification of high risk babies, the STAR study also provides a comprehensive dataset of skincare practices from birth, which will inform consistency in clinical practice for newborn skincare."
Phil Binns, Vice President and General Manager of Agilent Spectroscopy Division, said:
"The STAR study represents a perfect example of the combination of a pioneering medical research approach, collaboration and application of cutting-edge technology to overcome barriers to research. The research will help academics realise the potential of a clinical research idea and move fields of research forward, ultimately helping patients and their parents."
For more information about the study, click here.