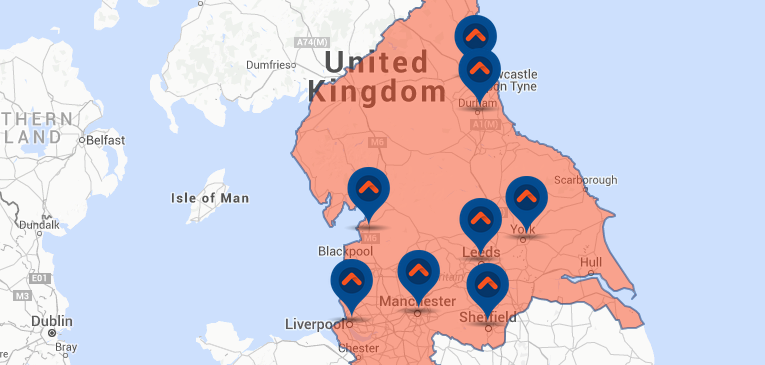 The N8 Research Partnership welcomes the UK government's R&D Roadmap, announced on 1st July, setting out the UK's vision and ambition for science, research and innovation.
The Roadmap incorporates many persuasive arguments regarding how to utilise the UK's strength in research and development to overcome some of the world's most pressing issues.
In the first instance, we hope that the vision it outlines will allow partners across academia, government and industry to work together in ensuring research and innovation sit at the heart of the delivery of a green recovery from the economic damage caused by COVID-19.
Director of the N8 Research partnership, Dr Annette Bramley said "We're pleased the Roadmap outlines the importance of developing nature based solutions to counter some of the biggest threats posed by climate change, as outlined in the below excerpt from the executive summary, while also unlocking the full possibilities of existing technologies."
Beyond the immediate imperative to overcome COVID-19, the greatest challenge facing
the UK and the world is that of decarbonising our economies and building resilience to
the impacts of climate change. COVID-19 has been a powerful reminder of the world's
vulnerability to systemic risks; climate change, habitat and biodiversity loss pose a major
threat to our prosperity and security. UK R&D will boost efforts to build resilience to these
risks by developing the potential of technologies such as hydrogen, carbon capture use
and storage, zero-emission vehicles and zero-carbon industrial processes as well as
nature-based solutions including habitat recovery, afforestation and innovations in
building sustainable agricultural and food supply chains.
"We are additionally supportive of the Roadmap's approach to talent, and the recognition shown to the important role of researchers and technicians. The expertise of individuals in these positions will be crucial to science and research in the UK reaching its full potential."
Find the UK Research and Development Roadmap here: www.gov.uk/government/publications/uk-research-and-development-roadmap