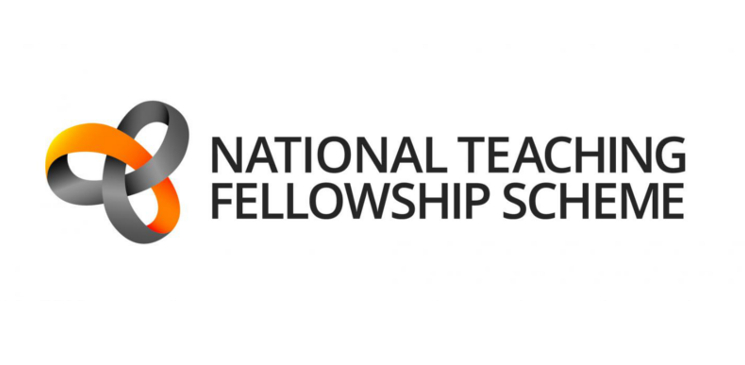 Nine N8 university teachers have been recognised for their academic impact and outstanding contributions to higher education.
Hailing from five of the eight universities within the N8 Research Partnership, the nine are among 54 educators awarded an Advanced HE National Teaching Fellowship, which distinguishes exceptional work within higher education.
Newcastle University
Newcastle University has three of its academic staff awarded. Dr Lee Fawcett, Senior Lecturer in the School of Mathematics, Statistics and Physics has been recognised for his excellence in teaching undergraduates in mathematics and statistics and for school and college level outreach talks.
He said: "I am passionate about active learning in Maths and Stats, at all levels, from the outreach work I do with school children, through to case-based and research-informed learning and teaching with our Undergraduates at Newcastle." 
Dr Helen Webster, Head of Newcastle University Library's Writing Development Centre, provides advice and guidance on writing for assessments and other study skills, from undergraduates to PhD students. She said: "Learning Development is an exciting new field and I'm very proud that this award demonstrates how Newcastle is leading best practice nationally and internationally."
Finally, Dr Lindsey Ferrie, Senior Lecturer in the School of Biomedical Science, leads modules in pharmacology and clinical pharmacology and drug development. She also contributes to teaching in a number of areas, including infectious disease and chemotherapy and MBBS clinical and investigative medicine. Her outreach teaching activities include 6th form workshops, biomedical sciences masterclasses and year 12 healthcare taster days.
University of Sheffield
At the University of Sheffield's teaching faculty, three have also received the award. Dr Julie Hyde, from the University's Department of Chemistry, has been recognised for her pioneering programmes of laboratory teaching at Nanjing Tech University in China, helping students prepare for their final year and developing positive educational partnerships.
She said: "Developing a laboratory programme to teach in China on the University's joint degree programme with Nanjing Tech University was an amazing opportunity and to become known for this work as a leader in the field nationally and internationally is a real privilege."
Professor Katherine Linehan, from the Department of Biomedical Science, implemented key and unparalleled reforms in the anatomy curriculum 15 years ago. Dr Linehan is also the Faculty Director for Equality, Diversity and Inclusion (Science) and Chair of the University's Gender Equality Committee.
Dr Gary Wood, from the Department of Mechanical Engineering at the University, is known for his outstanding contribution to teaching linguistics and embedding enterprise education into the curriculum. He is also Head of the Sheffield Engineering Leadership Academy, an innovative scheme bringing together students, academics and colleagues from industry in order to develop future leaders in engineering.
Lancaster University
At Lancaster University Medical School,  Professor Adam Taylor, Director of the Clinical Anatomy Learning Centre and Senior Lecturer in Anatomy is known for his research into a rare form of osteoarthritis; alkaptonuria.
He said: "Teaching anatomy is challenging because the subject content is so vast, but having access to digital resources that resonate so strongly with students makes a huge difference to their educational experience. It is extremely rewarding to know that the knowledge you are instilling in students will go on to help them diagnose and treat people as part of their careers."
University of Liverpool
Dr Gita Sedghi, Senior Lecturer at the University of Liverpool's Department of Chemistry, is recognised for her outstanding contribution to the enhancement of student experience and employability. Her bespoke Peer Assisted Learning scheme and internationalisation projects have not just impacted students within the Faculty of Science and Engineering, but across other departments in the university, and have been adopted by other HE institutions including Technological University of Dublin.
Hull York Medical School
Professor Gabrielle Finn, Director of the Health Professions Education Unit and Professor of Medical Education at the partnership institution, Hull York Medical School, is praised for her work teaching anatomy and clinical skills to undergraduate Medicine and Pharmacy students, and for her current work teaching on the MSc, Postgraduate Diploma and Certificate in Health Professions Education. She is a supervisor for MSc, MD and PhD students and Education Officer for the Anatomical Society.
Advance HE's National Teaching Fellowship scheme has been running since 2000, with more than 860 National Teaching Fellows being awarded since. On gaining the award, Fellows play an on-going role in enhancing teaching and learning within their institution, the HE sector and further afield.
Alison Johns, Advance HE's chief executive, said: "Becoming a National Teaching Fellow is a huge achievement. Creating ambassadors for innovative and impactful teaching who are valued by institutions and colleagues, and who can set in motion change and enhancements to make a really positive impact on student experience and outcomes across their institution and beyond."
Winners will receive their awards at a ceremony in Manchester on 16 October 2019.