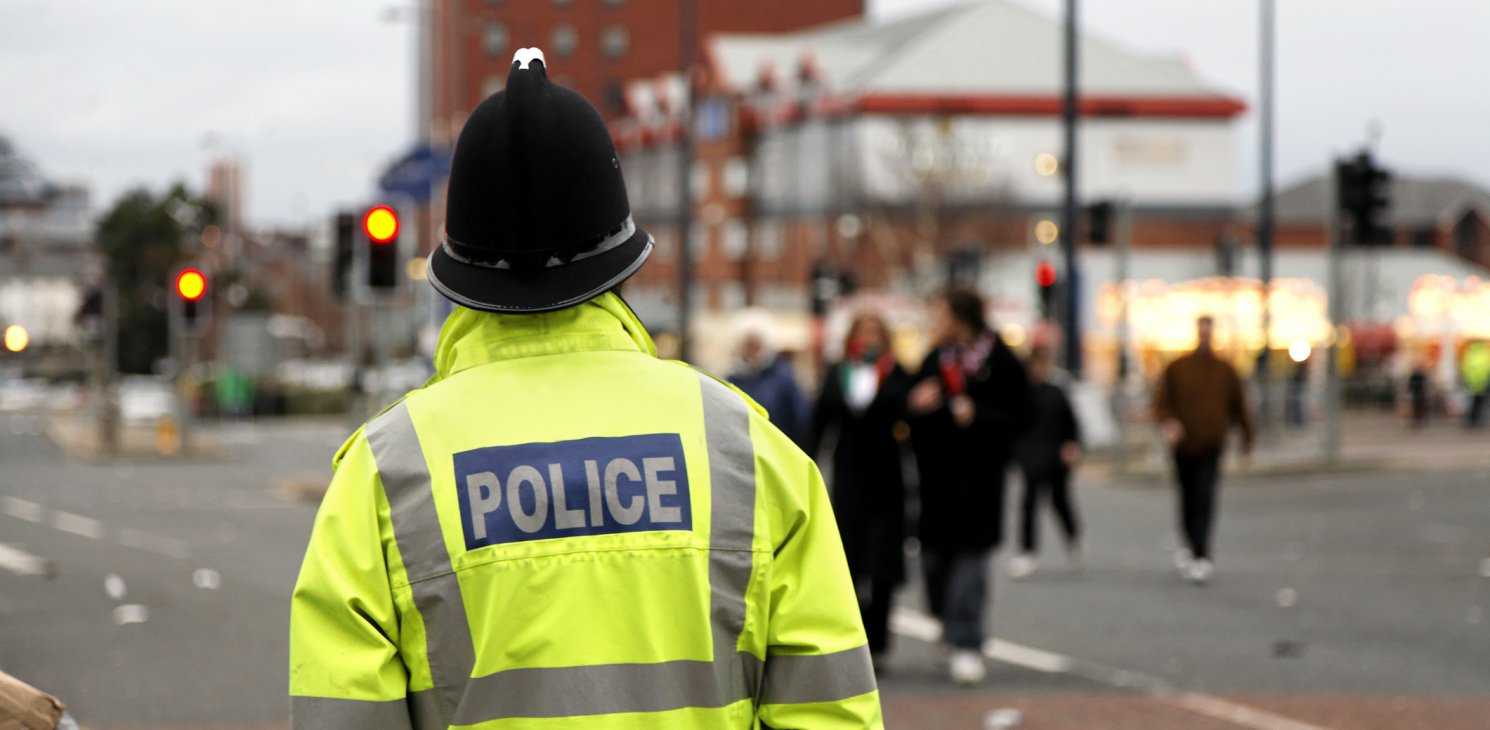 The universities of York and Leeds are to jointly lead a £10m research centre dedicated to better understanding how the police and other services can prevent and reduce vulnerabilities.
The Vulnerability and Policing Futures Research Centre is the first of its kind to study how vulnerabilities – such as exploitation by county lines drug networks, online child sexual exploitation, domestic abuse, modern slavery, mental illness and homelessness – affect policing.
The Centre – which grew out of the N8 Policing Research Partnership (N8 PRP) – is funded by the Economic and Social Research Council (ESRC) and will be an international focal point for research, policy, practice and public debate around these issues.
It is one of six research centres announced by the ESRC last week. All of the centres – four of which feature N8 universities – will tackle urgent social and economic challenges.
The announcement of the Vulnerability and Policing Futures Research Centre comes at a time of unprecedented change to public services, with police increasingly at the frontline of managing the risk of harm to the most vulnerable in society.
The Centre will draw on expertise from fellow N8 universities Liverpool, Manchester, Sheffield, Durham and Lancaster. Additional support will come from Monash and Temple universities in Australia and the US and the Police Foundation.
It will have significant reach in shaping policy and practice through a network of 38 regional, national and international project partners – including the N8 – and it will develop and train the next generation of academics to advance new approaches to vulnerabilities research.
Co-director Professor Charlie Lloyd from the Department of Social Work and Social Policy, University of York, said: "We are delighted to be taking forward our ambitious and innovative new Centre. As an increasing proportion of police time involves responding to vulnerable people, such as those caught up in county lines or modern slavery, a real need has arisen to understand how policing can either exacerbate or mitigate vulnerability, and demonstrate how, in the future, the police and other services can work together to prevent and reduce such vulnerabilities."
Co-director Adam Crawford, Professor of Criminology and Criminal Justice in the University of Leeds' School of Law and former director of the N8 PRP said: "We are really excited about working with such a strong team of interdisciplinary scholars and professionals from diverse public and third sector organisations. Together, we will build the knowledge base and co-produce innovative services that address the causes and compounding effects of contemporary vulnerabilities, and harness the distinctive contributions of different service providers to promote prevention and harm reduction through joined-up, problem-based strategies."
Chief Superintendent Ngaire Waine, Head of Criminal Justice at Merseyside Police and Policing Director of the N8 PRP said: "This is fantastic news – I know that police forces will be excited at the opportunities this creates to improve policing vulnerabilities. Similarly, many of the recent small grants awarded by the N8 PRP have been about policing vulnerabilities and this gives an excellent opportunity to build on those pieces of work to make a real difference."
Prof Geoff Pearson, Professor of Law in the Law Department, School of Social Sciences, University of Manchester and Academic Director of the N8 PRP said: "This is a brilliant step for evidence-based policing in the UK. Led by two of the N8 universities – and involving another five – it builds largely on the work of N8 PRP. Policing vulnerable groups has been the focal point for much of N8 PRP's work to date, both under Professor Crawford's leadership and now. We look forward to working with the research centre in the future."
Elsewhere, £10m in funding has been awarded to the University of Sheffield's Centre for International Research on Care, Labour & Equalities for a new Centre for Care to address the urgent need for accessible research and evidence on social care.
The University of York will also contribute to the Centre for Early Mathematics Learning (led by Loughborough University), while Lancaster University is one of the key collaborators on the Centre for Sociodigital Futures (led by University of Bristol).
Dr Annette Bramley, Director of the N8 Research Partnership, said: "I'd like to congratulate everyone involved in the Vulnerability and Policing Futures Research Centre on this successful ESRC Centre Grant application. It is a source of pride that the Centre – which will undertake vital work on behalf of some of society's most at risk groups – grew out of relationships forged by the N8 Policing Research Partnership.
"How to police the exploitation and abuse of the vulnerable, and how to put victims at the heart of any new strategies, is one of the most critical issues our police forces have to address. Similarly, the recent publication of the government's long awaited white paper on social care shows the work that will be undertaken by the University of Sheffield through the Centre for Care could also not be timelier.
"The significant presence of N8 universities in this round of ESRC Centres funding is a testament to the success of our institutions in harnessing our collective research and innovation strengths. In doing so, we can support the development of targeted solutions to society's most pressing issues."