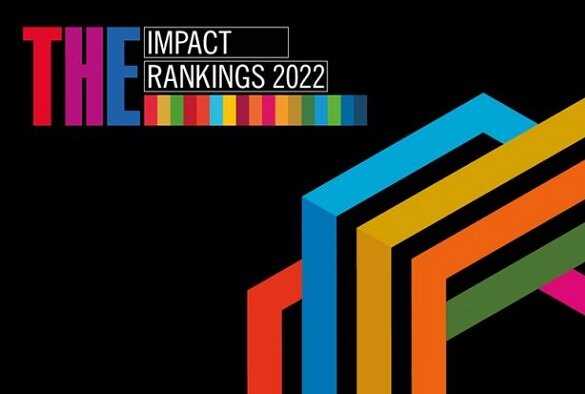 The work of N8 Research Partnership universities towards the United Nations' Sustainable Development Goals (UNSDGs) has been praised as part of the Times Higher Education Impact Rankings 2022.
The Times Higher Education Impact Rankings assess over 1,500 universities from around the world on action taken towards the UNSDGs. Institutions are evaluated across the areas of research, stewardship, outreach and teaching.
Newcastle University was first in the rankings nationally and was also placed eighth in the world, moving up from its position of third in the UK and 15th in the world in 2021.
The University of Manchester joined Newcastle in the overall top ten, becoming the only institution in the world to be consistently named in the top 10 globally for action taken towards the SDGs since the rankings began in 2019.
The N8 topped another category with the University of Liverpool ranked first out of 1,438 institutions for the Partnership for the Goals UNSDG, scoring 100%.
Liverpool also scored 90.2% for the Peace, Justice and Strong Institutions SDG and was ranked fifth in the world for this measure.
Two more N8 universities were well represented in the Partnership for the Goals SDG, with The University of York ranked seventh and Durham placed 14th.
Dr Annette Bramley, director for the N8 Research Partnership, said: "In the N8 Research Partnership, we know that our universities are doing some of the best work in the world towards the most important challenge of our time- sustainable development.  This independent assessment by the Times Higher Education Impact Rankings shows that the North of England is truly world-leading in our mission to build a greener, fairer and more prosperous world for future generations.  Net Zero North brings together all of our partners in a bid to accelerate a green recovery from Covid-19 and these rankings show there is no better place in the UK for the Government to invest to achieve this."