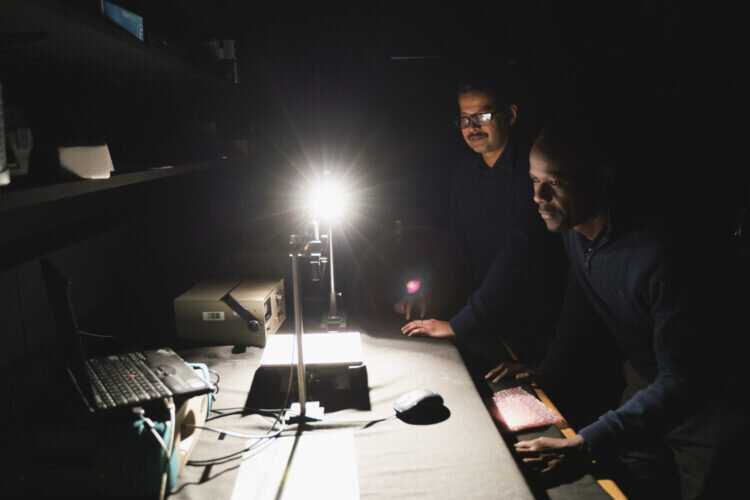 Three N8 universities have secured funding from UKRI to carry out research that will make a real difference to people's lives.
Research teams from the universities of Leeds, Manchester and Sheffield have all received funding from the Engineering and Physical Sciences Research Council (EPSRC) which is part of UK Research and Innovation (UKRI).
Working with industrial partners such as AstraZeneca, Rolls-Royce and ScottishPower Energy, the universities will be able use the businesses resources to support the UK's ambitions to be a science superpower and an innovation nation.
£57 million of EPSRC funding was boosted by £4 million from UKRI's Biotechnology and Biological Sciences Research Council (BBSRC) and Medical Research Council (MRC).
This public funding is being matched by a further £88 million from academia and business. The total amount will fund 19 research projects focusing on quantum, medtech, energy and other sectors across 15 different universities.
With the funding, researchers from The University of Sheffield will work with GE Healthcare to extend the clinical research of MRI scanning, through innovative low-field engineering and hyperpolarised xenon technology, with hopes of the technology improving diagnosis rates of lung cancer.
This Prosperity Partnership will lead to the development and integration of hardware and software needed to achieve clinically useful lung MRI with hyperpolarised xenon technology on existing 'high-field' MRI systems, and bolster research into low-field MRI physics and engineering, and the development of hardware and software to demonstrate high-quality imaging at low-field strengths.
Meanwhile, at the University of Leeds, Invibio Ltd will assist researchers in revolutionising total knee replacement, which is currently a costly procedure due to materials which can wear down over time.
This Prosperity Partnership will help to develop advanced materials technologies and enhanced preclinical simulation methods, for an affordable all-polymer joint that fixes securely into bone and minimises wear. The research could bring benefit to people with osteoarthritis, a condition that affects millions of people in the UK.
And finally at the University of Manchester, research teams at the Centre for Robotic Autonomy in Demanding and Long-lasting Environments (CRADLE) will work with Jacobs (UK) to research a range of new technologies for demanding and heavily regulated industry sectors, such as space, nuclear decommissioning, energy generation and urban infrastructure.  
A new generation of air travel technologies would help to decarbonise aviation and pave the airways for hydrogen-fuelled aircraft, reducing the environmental impact of air transport. 
Dr Andrew Bourne, Director of Partnerships at EPSRC said:  
"Prosperity Partnerships demonstrate how business and academia can come together to co-create and co-deliver research and innovation that address industry-driven challenges and deliver economic and societal impact. 
"These new projects showcase the breadth of research and innovation in the UK, covering a wider range of sectors, and support the UK's ambitions to be a science superpower and an innovation nation."