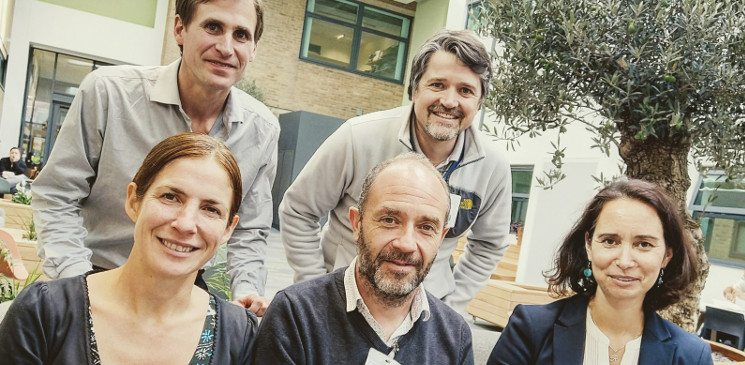 One of the world leaders in the global supply of key commodities is stepping up efforts to meet demand for non-GM soya with assistance from agri-food experts in the north of England.
Researchers and farming officials in Argentina, which as a country produces 20 per cent of the global uptake of soybean, have been working to develop partnership opportunities with the UK's agricultural industry by teaming up with N8 Agrifood.
Uniting food supply chain expertise from the eight most research intensive universities in northern England, N8 Agrifood has set aside £30,000 in funding to develop new working collaborations with partners in Argentina.
Following a N8 AgriFood delegation to South America last year, supported by the Government's department for Business Energy and Industrial Strategy, the programme this week hosted visiting Argentinian researchers and farming representatives at Lancaster University as part of an event to explore export and innovation opportunities.
Speaking at the event, Dr. Lucas Borrás, a professor at the National University of Rosario and a member of CONICET (the Argentine National Scientific and Technical Research Council), said: "Argentina is a key player in the supply of high quality food ingredients. If you go to a supermarket here in the UK, in France, in Germany or Spain many of the foods will contain ingredients from Argentina, and if you buy Kelloggs Corn Flakes, they will be made 100 per cent from Argentinian corn.
"Argentina is part of the supply chain for ingredients that are in your everyday meals, and we are working to try and improve those supply chains."
Attended by senior researchers from CONICET, a senior representative from the Argentine Farming Association (AACREA), the Argentinian Embassy's science and technology secretary, researchers from N8 AgriFood's Lancaster University and Durham University, and UK industry representatives, the event resulted in three new collaborations.
One project being taken forward is joint research into improving efficiencies in non-GM soya production in Argentina in a bid to boost the country's exports.
The agrifood industry accounts for 8 to 10 per cent of Argentina's GDP and 62 per cent of its exports, with the country supplying 400,000 tonnes of non-GM maize to Europe every year.
With Argentinian farmers plagued by the effects of frequent flooding, pests, disease and a lack of subsidies, a second research project is to be created with the aim of utilising experts on wheat production in the UK to improve grain quality and resistance of durum wheat.
Dr Federico Bert, the director of Research and Development at AACREA, said: "We still have very significant production gaps. We need to accelerate the adoption of precision agriculture and we need to redesign the way in which we run some processes.
"We need to cope with climate change and variability, and farmers are changing their systems in order to mitigate greenhouse emissions. We also need to capture new business opportunities. Opportunities to produce new practices but also produce the same practices using new processes. If we want to be the supermarket of the world we need to develop new markets."
A third project arising from this week's event will focus on creating closed data loops, ensuring field data is collected and utilised by both farmers and researchers in a joined up approach to extract maximum value.
Event organiser Professor Mariana Rufino, who leads the Innovations for Food Security at the University of Lancaster, said: "It was fantastic to see so much positive energy and innovation, and how it has grown now into these three tangible projects to take forward."
The three collaboration themes will be presented at the Embassy of Argentina in London in November.