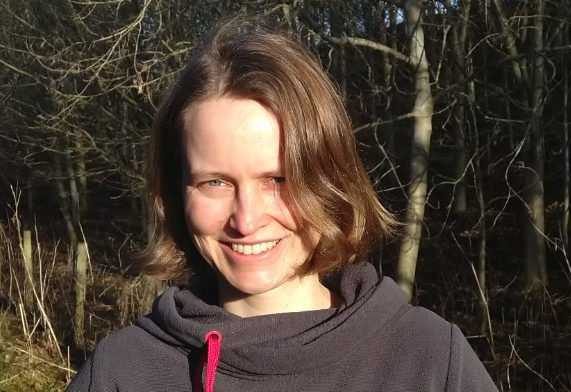 To mark the N8's 15th anniversary, Dr Marion Weinzierl, N8 CIR research software engineering theme leader and research software engineer at Durham University, explores what she'd like the world of high performance computing to look like in 15 years' time.
Recently, the N8 Centre of Excellence in Computationally Intensive Research (N8 CIR) has become a chapter of Women in High Performance Computing (WHPC). This is great, and I love that N8 CIR has committed to improving diversity and equality in its activities and governance boards.
I am particularly happy that "they" (men) don't let "us" (women) do all the work, but that we have a number of men in our action group who are willing to do their bit for more diversity in our community.
We don't want to be a "ladies' club", and we don't want to sit around, complaining and pitying ourselves. We want to professionally work on change, and we have brilliant people on board for this endeavour, in N8 CIR as well as the wider WHPC community.
However, funding this chapter is also an acknowledgement that things have still a long way to go. A lot of work is still required, and this work might well take more than the 15 years into the future I have been asked to reflect upon for this blog post.
By 2036, my daughters will be in their twenties. Apart from hopefully significant improvements in equality, diversity and inclusion until then, there are other issues in HPC where urgent action it needed now, in order to be anywhere near a better place in one and a half decades.
Supercomputers have the energy consumption of a small town. I don't have any expertise in how to improve the hardware side of this – and will leave any pondering about this to those who have — but a lot that can and should be done on the software and user side of things. Computational scientists work on improving algorithms and procedures that can reduce runtime and memory consumption.
This leads, if you will, to "greener" research (i.e., more research per kWh). But we also need to think before we type sbatch. Trial and error is a part of research [software development] that we cannot go without, but it should not be a substitute for proper considerations and thought, and especially not for asking colleagues for advice and help. That leads to a waste of computational and time resources for the project in question (as well as for other projects using the same machine).
The expertise of research software engineers is and will increasingly be invaluable if we want to improve how we use supercomputers. I hope that, in 15 years, it will be natural for researchers from all sorts of fields to consult an expert in order to get advice and support for scientific software development, and to make the best and most effective use of high performance capabilities.
Relying on collaboration and communication, rather than trying (and, mostly, failing) to be a lone genius, will hugely improve research, as well as make supercomputing more sustainable and less wasteful.
I would also hope that, over the next 15 years, supercomputers will become less of a mysterious and hard-to-use thing, and we will get more research communities on board in computational science.
I am not saying I want everyone to get into computational research. Rather, I'd like to reduce the barriers for people who would benefit from computational resources, and put into place mechanisms for them to easily access and use these resources, without the need for them to become computational experts.
If I am allowed to dream about how the HPC world will look like in the future, this would be my main wish: a community that is working together, reaching out to experts without shame, and sharing knowledge and skills, rather than competing and working against each other.
We would love to hear your stories of taking part in N8 collaborations over the years, whether from the early days of the partnership when it was being set up with funding from the Northern Way, or from more recent activities.
We'd love to hear about the relationships you've built and friendships you've made as well as the fantastic research outcomes that you're rightly proud of. You can find out more on Twitter using the hashtag #N8Fifteen.
Tweet us at @N8Research to share your stories and successes.