The University of Liverpool, part of the N8 Research Partnership, is leading an innovative new project, worth £4.4m, to boost the success of postdoctoral researchers outside of academia.
The project, called 'Prosper: Enhancing first-time postdoctoral career development and success', will develop researchers with the broader capabilities, attributes and mindset needed to thrive in multiple careers.
Research England has made the first award from its RED Fund and is contributing £3.6m, while a range of partners and investors across industry and local leadership are contributing the remaining £0.8m. Partners include fellow N8 universities, Lancaster and Manchester, alongside the N8 Research Partnership, as well as Sci-Tech Daresbury, Cheshire and Warrington Local Enterprise Partnership, Liverpool City Region Combined Authority, North West Business Leadership Team, Unilever PLC, IBM and National Museums Liverpool.
Prosper, which aligns with the People Strand of the UK Government's Industrial Strategy, will tackle equality, diversity and inclusivity issues that usually present barriers to training for postdoctoral researchers.
Postdoctoral researcher career development is a recognised area of concern in the higher education sector, with career development mainly directed towards academia. But the proportion of postdoctoral researchers who secure a permanent academic position is small, which means the current approach both fails to support these researchers to achieve career success outside of academia, and fails to address the UK's economic need for a highly skilled workforce.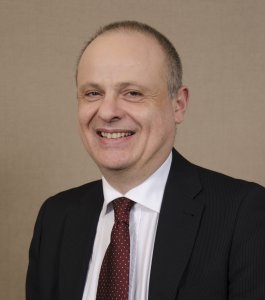 Professor Anthony Hollander, Pro-Vice-Chancellor for Research & Impact at the University, said: "We know from one-to-one conversations with our industry stakeholders, industry reports, national employer surveys and the growth of psychometric testing and competency-based interviews that employers are looking to recruit future leaders with exceptional soft skills and adaptability alongside their academic qualifications.
"The distinctiveness of Prosper is that we will develop it in conjunction with employers, principal investigators, funders, other HEIs and postgraduate researchers, with a range of partners across universities, business, and local government having committed to sharing their expertise in developing postgraduate researchers into high performing technical and business leaders."
Chris Skidmore, Science Minister said: "We have a golden opportunity to build on the successes of our world-class university sector to ensure that our future academic stars get the best all round training we can provide.
"This project is the first step along that road. At the heart of our modern Industrial Strategy is enabling everyone to get the chance to improve their skills throughout their lives, increasing their earning power and opportunities for better jobs.
"The skills needed for this are not academic alone. An ability to communicate, influence and work collaboratively, is also highly prized. These so-called soft skills are a key requisite of success in today's world."
Director of knowledge exchange at Research England, Alice Frost, said: "This project aligns fully with our ambitions for the RED Fund – delivering Government and UK Research and Innovation priorities, providing innovative and sustainable models of research and knowledge exchange for the higher education sector more generally, promoting collaboration between universities, and risk sharing. As such, this is an exemplar project.
"Prosper takes an innovative approach to the development of early postdoctoral talent, a critical issue for the research base and for the wider economy, and has the potential to drive real change in higher education practice."
The Prosper model will be developed and piloted in two phases. Phase One will see the development of a series of tools, resources and effective practice case studies open to all postdoctoral researchers regardless of contract length, and which is designed to fit within the current recommended time for development in the Concordat to Support the Career Development of Researchers. Phase Two will build on Phase One to deliver structured, targeted development interventions for identified cohorts of postdoctoral researchers from partner universities, Lancaster and Manchester.
On completion of the project, the University intends to roll out the model across universities in the N8 Research Partnership to ensure its sustainability. The project will start in summer 2019 where funding will support development and piloting activity for the Prosper model across three and a half years.