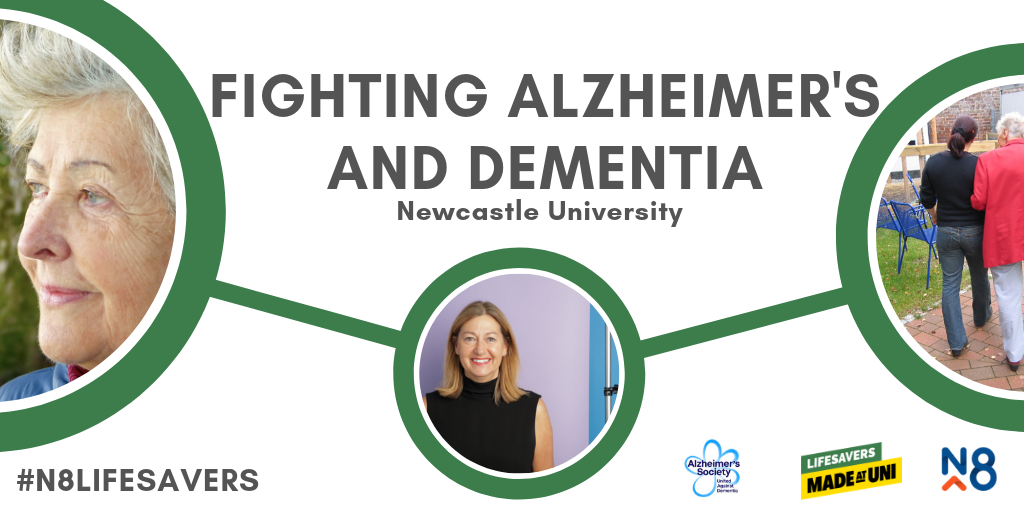 Ageing research at Newcastle University continues to grow in strength and reputation under the leadership of Professor Dame Louise Robinson.
According to the Alzheimer's Society there are around 850,000 people in the UK suffering from dementia.
Professor Dame Louise Robinson's research on dementia has contributed to two significant factors that have helped shape national high-level policy: first that the prevalence of dementia now is lower than predicted two decades ago. Secondly, that patients often experienced long delays before a diagnosis of dementia was given, leading to distress both for patients and their families.
Dame Louise's research has informed policy documents, such as the Prime Minister's 2012 Challenge on dementia, and national guidance in the form of commissioning packs.
Patients now benefit from more timely diagnosis with a better understanding of their needs and the NHS benefits through potential reductions in long-term care costs.
 "I have been passionate about improving care for people with dementia since I was a young GP. Joining Newcastle University as a Lecturer allowed me to develop a personal research programme in the area of dementia care and witness how my academic career has improved the quality of care for older people not just at a local level but nationally and internationally."

Professor Dame Louise Robinson
Despite not setting out to pursue a career in academic research, she was inspired to improve the quality of healthcare for people with dementia after diagnosing a patient with dementia while training as a GP.
As a professor of primary care and ageing, she is Director of Newcastle University's Institute for Ageing, where academics, clinicians and researchers come together. She was key in the £40m Government bid for Newcastle University to host the National Innovation Centre for Ageing – the first to bring a collaboration of business, academia and the public to develop products and services to improve lives as we get older.
Louise's research focuses on helping people remain independent in old age and facilitating healthy ageing across their lifetime. By Royal appointment, she received the only Regius Professorship of Ageing and was recently made a Dame. Her work to improve the care of those with dementia was recognised with the first NIHR professorship for her 'Living well with dementia' programme, and the Alzheimer Society funded £1.7m for her to set up a 'Centre of Excellence' at Newcastle University for dementia care research. Louise was twice awarded the National Clinical Champion for Ageing by the Royal College of General Practitioners, she is currently leading a £2m Global Health Research programme.
Fiona Carragher, Chief Policy and Research Officer at Alzheimer's Society, said: "Professor Dame Robinson is working on the frontline of dementia research, bringing real change to the people who need it the most. We are delighted to be supporting her research through our ground-breaking Centre of Excellence PRI-dem, based at Newcastle University, which aims to end the postcode lottery of dementia care after diagnosis across the UK."
Made at Uni, following on from their launch campaign highlighting the impact universities have had on people, lives and communities, released their brand new campaign, 'Lifesavers' in May 2019. This campaign highlights 100 universities across the UK who are saving lives and keeping us healthy through key research.