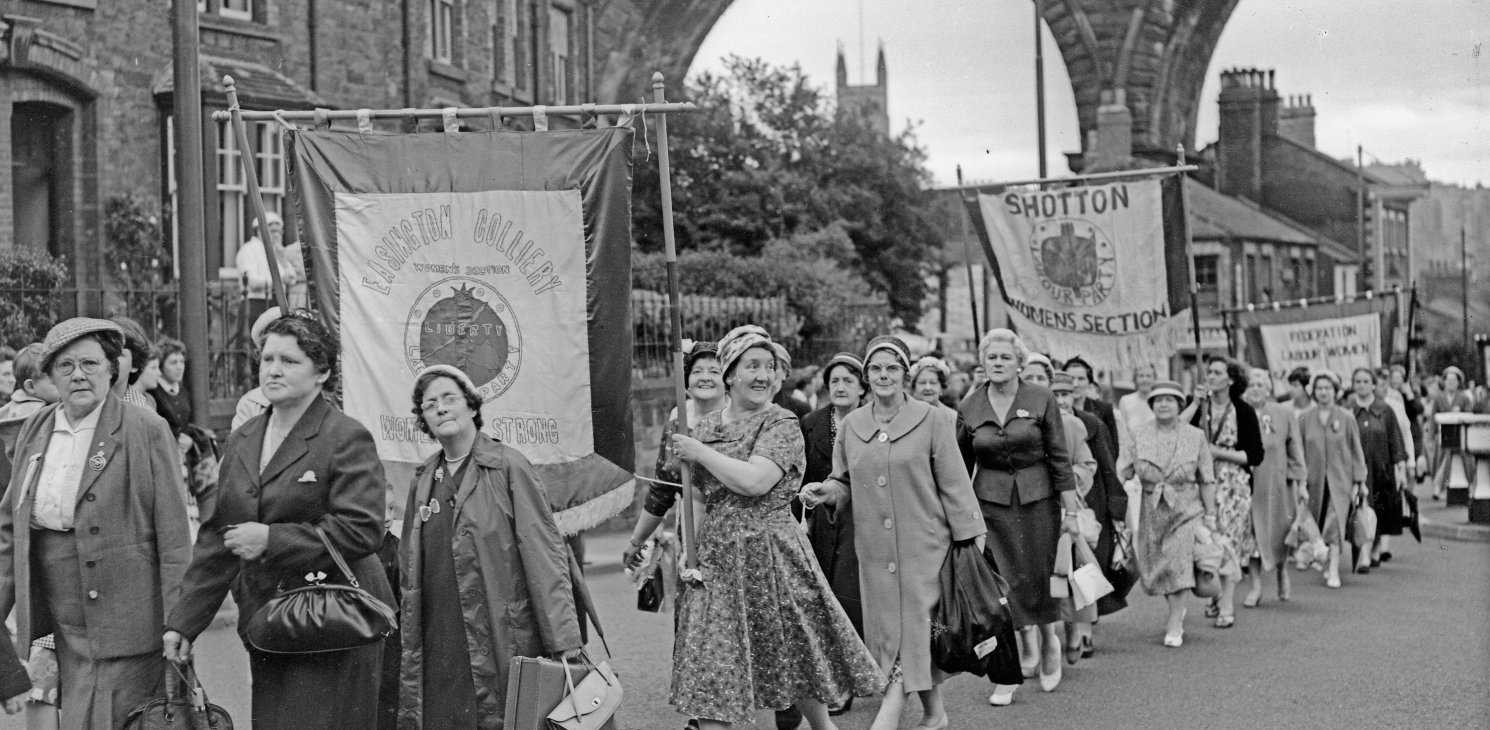 Over the last 100 years, women across the North of England have fought for change.
They have:
Challenged power and changed polices in creative and controversial ways,

Challenged attitudes about women's role in activism

Changed the places where they live and work

Created new sites and forms of resistance
Now an exhibition 'Empowering Women, Empower Women' tells their stories.
The free exhibition, from October 12 to 20 at the Millennium Gallery, Museums Sheffield, showcases campaigns led by women across the whole of the N8 geography – from Yorkshire, Lancashire, Manchester, Cumbria, Durham and Newcastle, from Women Against Pit Closures to the WI Keep Britain Tidy campaign, the Leeds Clothing Strike and anti-fracking activism.
The objects and stories in the exhibition have been collected as part of 'Remembering Resistance', a National Lottery Heritage Fund project based at Lancaster University dedicated to cataloguing and celebrating Northern women's activism.
The exhibition will feature objects loaned directly from activist groups, many of which are on display for the first time. It will also include a selection of 100 oral histories from women who have been involved in protest, providing intimate portraits of the experience and impact of activism.
Dr Sarah Marsden, Senior Lecturer at Lancaster University, which is part of the N8 Research Partnership, said: "This exhibition celebrates women who, despite their courage in challenging the status quo, can often be forgotten. Many of the women we've spoken to begin their stories by saying 'I didn't do much really'. This exhibition shows the world that they did and that their activism deserves to be remembered."
'Empowering Women' brings to life the different ways women in the North have protested and campaigned to bring about change. The first theme in the exhibition focuses on how women have challenged power.
It covers the role of women in the 1926 General Strike and the Women Against Pit Closures movement, right up to contemporary campaigners advocating for transgender rights. As well as confronting injustice, these campaigns challenged ideas about women's role in activism.
From being told in the 1920s that instead of protesting 'you women ought to use your influence to keep menfolk quiet', women are now at the forefront of a huge range of protest movements.
"Women are still often not taken as seriously as men in politics, but they have come a long way in challenging the idea that women don't have a role in activism," said Dr Marsden.
The exhibition's second theme explores how women have brought about change in workplaces, homes and communities. Including campaigns by the Women's Institute, Durham Teaching Assistants and Women Against Violence Against Women, the exhibits illustrate both how women have changed policies and how they have changed places.
From the WI protecting the environment from litter, to Reclaim The Night marches trying to make city streets feel safer for women, these campaigns show how women have changed what places look like, who uses them and how they feel.
Women have been endlessly inventive in their campaigns, and the final theme in the exhibition looks at the creative ways women have fought for change.
They have created new tactics, from parading prams of unleavened bread through the streets in support of persecuted Jews, to 'knit-ons' by anti-fracking Lancashire Nanas.
Women have also created new places of activism by setting up protest camps, and created new networks of support, mobilising 10,000s of people to support causes such as Women Against State Pension Injustice.
'Empowering Women' will share women's stories of protest to bring to life the last century of women's activism in the North. It will shed new light on how women have challenged power, brought about change, and created new sites and forms of protest, to show what women have achieved, and how through their campaigning they have changed attitudes about women's place in politics.
To learn more about the project, visit the project website: www.rememberingresistance.com, or follow on Twitter @rememberresist
Picture credit: Beamish Museum of the Living North