Net Zero North Skills Alliance
The N8 Net Zero North programme is convening a Skills Alliance of Further Education, Higher Education and business, to create a solution-focussed collaboration that can reshape the skills landscape in the north of England, to support businesses in the region shifting to a low-carbon economy and to ensure that the workforce have access to the necessary skills to deliver a low-carbon economy.
Young people have been among the worst-affected groups by Covid-19 for employment prospects; 70% of job losses between March 2020 and May 2021 were in people under 25.  As the country recovers from Covid and looks to address climate change, the jobs market is starting to look very different; the Green Jobs Taskforce Report highlights existing and future skills gaps – many of which are in technologies and sectors that are decarbonising rapidly.
If the UK is to meet its climate obligations these roles need to be filled with employees trained in the latest technologies, for roles that meet the needs of businesses, and they need to be filled urgently.
Get Involved!
N8 convened a workshop of FE and HE institutions in November 2021 and will host a follow-up with business in April 2022.  To find out more, check out the report from our first workshop (below) or get in touch with N8 here.
To keep up with our developments for Net Zero North, join our mailing list and follow our Net Zero North Twitter.
File downloads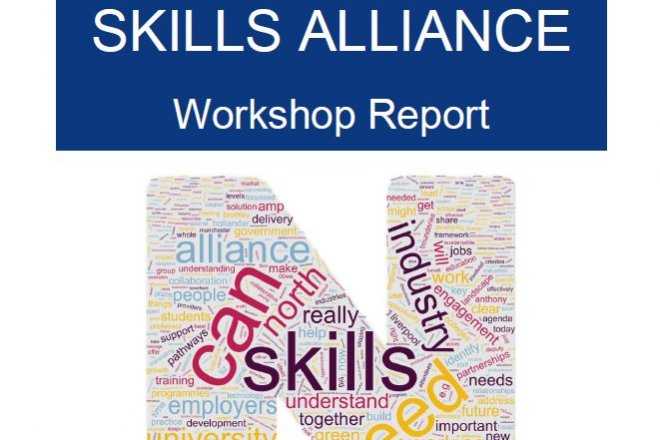 File name:

Skills-Workshop-Report.pdf

File size:

557.05 KB