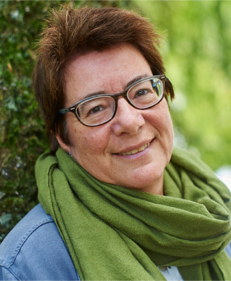 Professor Sue Hartley took up the role of Vice-President for Research at the University of Sheffield in January 2020.
She joined Sheffield from the University of York where she was Director of the York Environmental Sustainability Institute, a pioneering interdisciplinary research partnership generating solutions to global environmental challenges. She was also the University of York's Research Champion for Environmental Sustainability and Resilience, driving a range of interdisciplinary research programmes with colleagues from multiple disciplines and external partners.
Sue is also a trustee of Royal Botanic Gardens, Kew, and a board member of Natural England, the UK government's statutory adviser for the natural environment in England.
Her research interests include understanding the interactions between organisms exploiting plants, how those interactions are mediated by plant defences, particularly silicon, and how a better understanding of those processes can improve both the sustainability of agriculture and agri-environmental policy.
As Vice-President for Research, she will lead the University's research activity, including research excellence, the flagship institutes, REF preparations, grant activity and impact. She will work closely with Professor Dave Petley who will provide strategic leadership to the University's innovation, knowledge exchange, Knowledge Exchange Framework (KEF) and regional engagement agendas in his role as Vice-President for Innovation.