N8 Facts and Figures
FTE jobs in the North generated by N8 universities and students – equivalent to all the jobs within a Northern city such as Salford.
For every 100 direct FTE jobs created in the N8 universities another 113 are generated in other industries in the North.
N8 universities are worth £12.2 bn to the Northern economy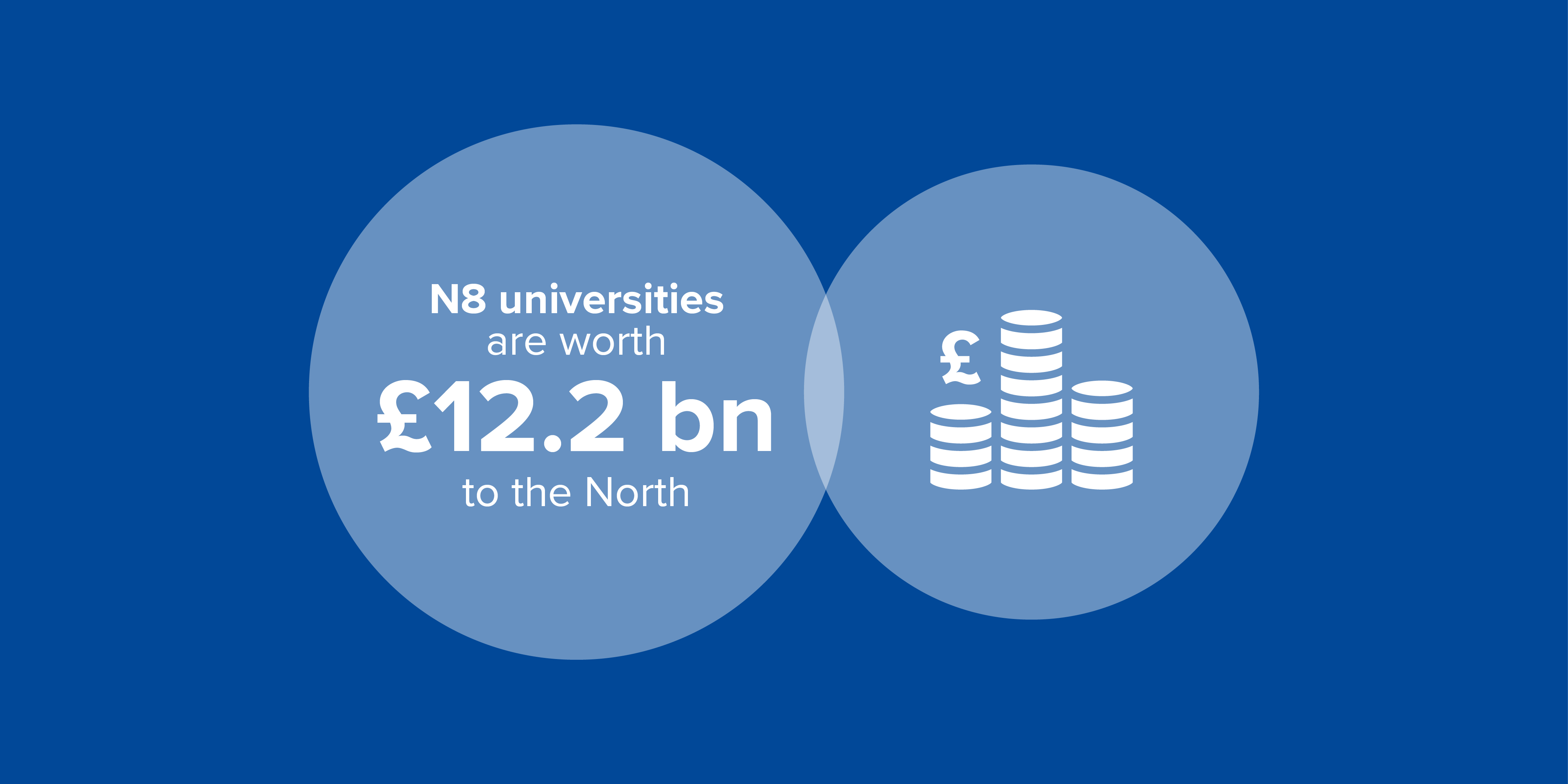 N8 universities bring in £1.26 bn in research income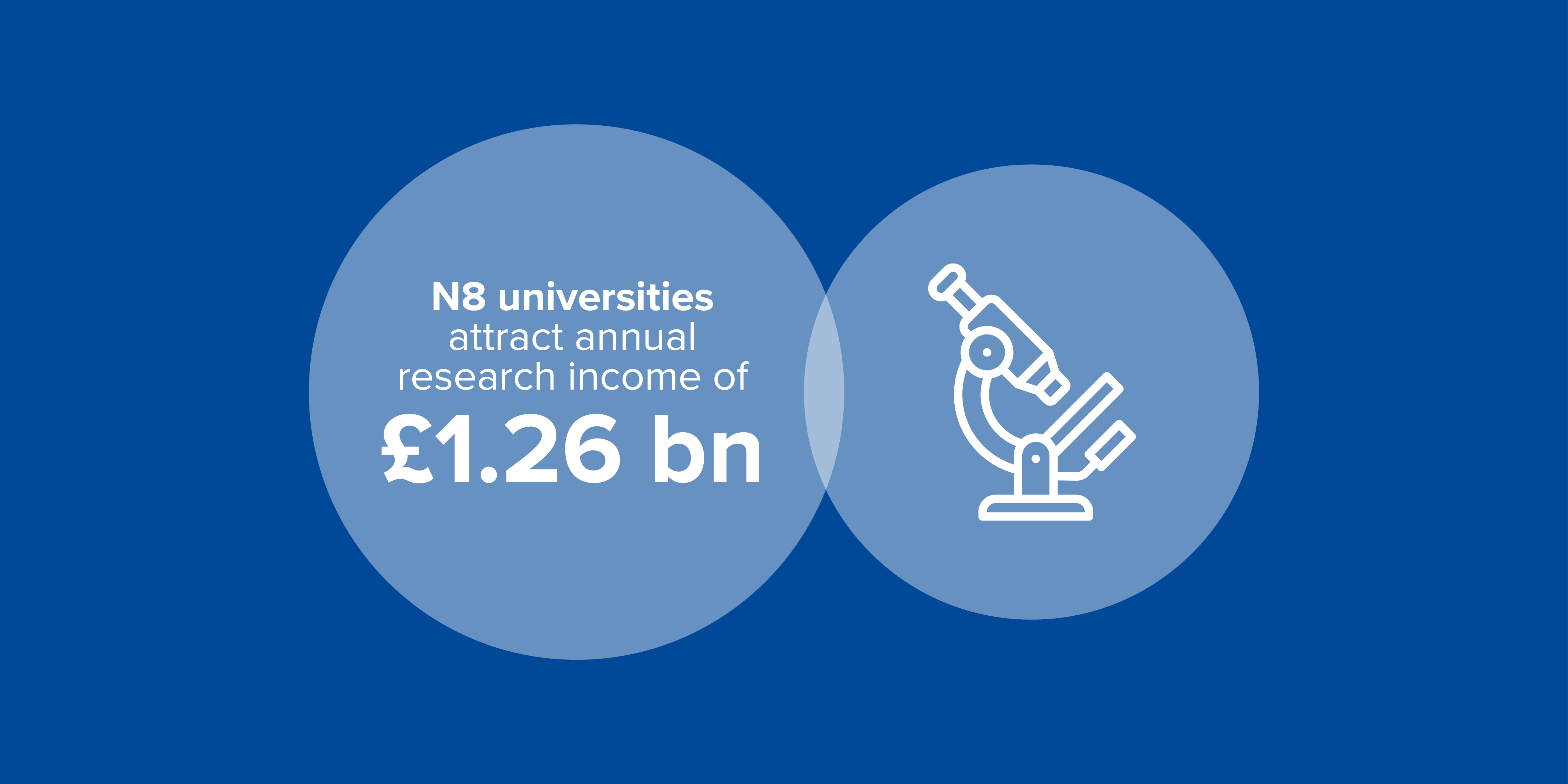 N8 universities also have:
– Contributed Gross Value Added (GVA) of £6.6 bn to the economy
– 190,000 students (8.4% of the UK total) of which
139,000 are undergraduates
34,000 are taught postgraduates
17,000 are research postgraduates
– Over 19,800 academic staff (12% of the UK total)
– Supported new and growing businesses by:
filing over 1000 patents since 2010
supporting companies through knowledge exchange (over 31,000 contracts in 2014/15)

12,000 of these are with non-commercial organisations
– Utilised EU Structural Funding to support over 30 ERDF schemes
ERDF schemes have supported engagement with over 4,300 businesses
N8 universities support over 119,000 FTE jobs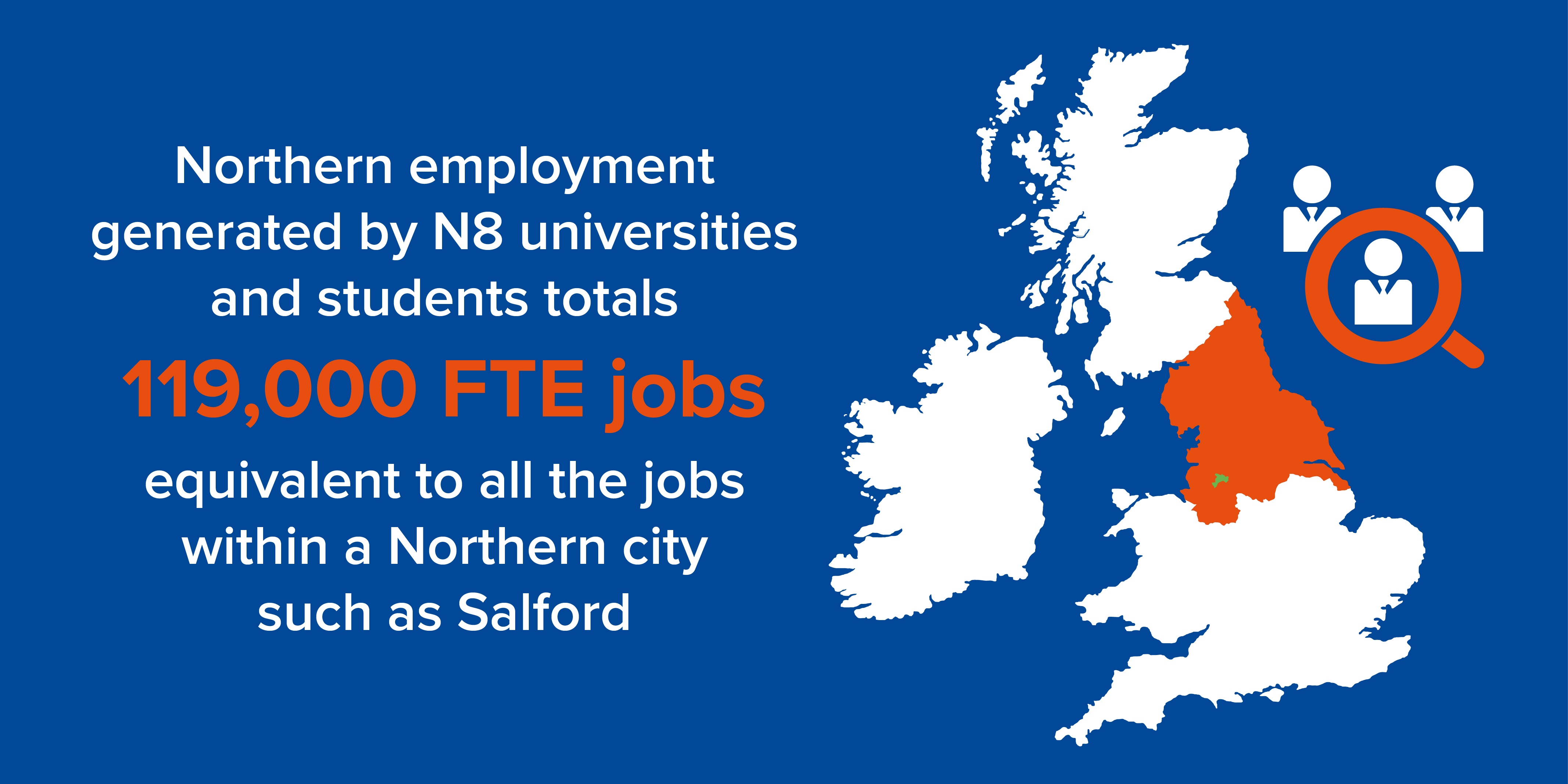 N8 universities support innovation and businesses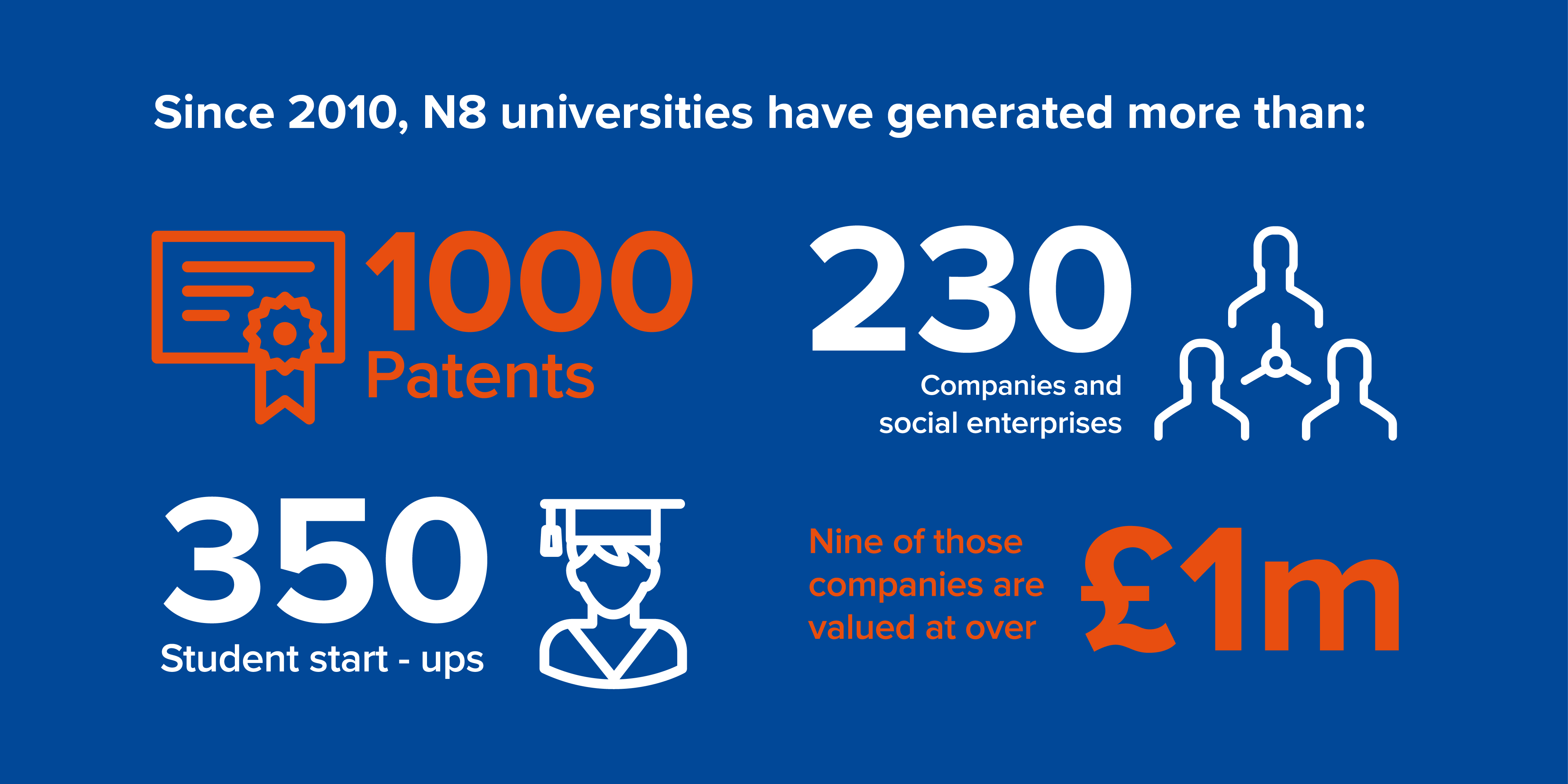 Key Achievements:
Launched the N8 Industry Innovation Forum to maximise links between private sector R&D, industrial and consumer needs and the research base in the UK. To date this has generated over 30 new collaborations between university and industry partners and >£9m of new research grants.
Established the £3.25m N8 High Performance Computing centre, making it easier for N8 partners to combine research strengths, build more realistic computational models and undertake more complex analyses. 90 companies have worked with N8 academics using N8 HPC for collaborative academic research, and it has been used in 377 research papers.
Launched n8equipment.org.uk, a fully searchable online database which is used by >500 individuals every month, academics and industry researchers alike, to locate and request access to research equipment across the N8 university partnership.
Secured £8m investment from HEFCE to support the £16m N8 AgriFood Resilience Programme, and >£3m investment from HEFCE into the >£7m Policing Research Programme.