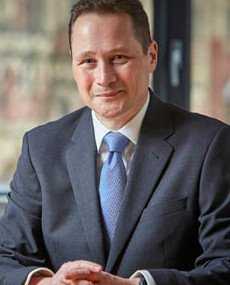 Professor Nick Plant is the Deputy Vice Chancellor of Research & Innovation, Dean of Research Quality and Impact, and Professor in Systems Biology at the University of Leeds.
Before joining the University of Leeds, Nick was an Associate Professor in Systems Biology at the University of Surrey, where he led the REF2014 preparations for the Faculty of Health and Medical Sciences. He is a science graduate of the University of Nottingham, where he gained both his undergraduate [BSC (Hons) Biochemistry and Genetics] and postgraduate [PhD Toxicology] degrees. He was enrolled as a Fellow of the Royal Society of Biology in 2016. He has served full terms on the Committee on Toxicity of chemicals in food, consumer products and the environment (2007-2017) and the MHRA Pharmacovigilance expert advisory group (2011-2017), and is a member of the JECFA college of experts. He has a long-standing relationship with the NC3Rs, having served on the Grant Assessment and Fellowship panels (2013-2017) and 2018 3Rs Prize Panel; he will join the NC3Rs Board in January 2021.
His area of research explores how the body coordinates its response to chemical challenge, with a particular interest in using computational approaches to predict the ultimate impact of chemical exposure on human health. He has been involved in a number of industry-academia partnerships to investigate, and model, these response networks, contributing towards our understanding of basic biological mechanisms as well as the longer term goal of personalised medicine and health advice.