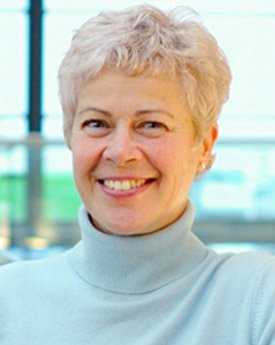 Professor Louise Heathwaite is a hydrochemist and Professor of Land and Water Science in the Lancaster Environment Centre, Lancaster University. She was awarded a CBE in the Queen's Birthday honours 2018 for services to scientific research and scientific advice to the government.
In 2015, she was elected a Fellow of the Royal Society of Edinburgh in recognition of the distinguished contribution she has made to catchment science and to science-policy engagement. Louise's long-term contribution to the discipline of hydrology led to her election in 2004 as Vice-President of the International Association of Hydrological Sciences and, in 2017, President of the Freshwater Biological Association. Prior to this, in 2004, Louise founded and was first Director of the Centre for Sustainable Water Management in Lancaster University.
Louise has significant experience of both research council and government environments. Between 2012-17, she was Chief Scientific Adviser to the Scottish Government on Rural Affairs, Food and Environment. She has also served on Defra's Science Advisory Council 2011-17 and held an ex officio position on the Natural Environment Research Council (NERC) from 2012-17 and in March 2018, Louise was appointed to the UKRI-NERC Council.
Louise is also a member of the Royal Society of Edinburgh Life Sciences Sectional Committee; a member of the advisory group for the UKRI Industrial Strategy Challenge Fund programme on Transforming Food Production, Chair of the Research Council Valuing Nature Programme Advisory Group, a member of the Science Advisory Group UK Environment Agency, and a member of the Task Team of the United Nations Environment Programme (UNEP) Global Partnership on Nutrient Management (GPNM).